The most expensive toys you might have in your attic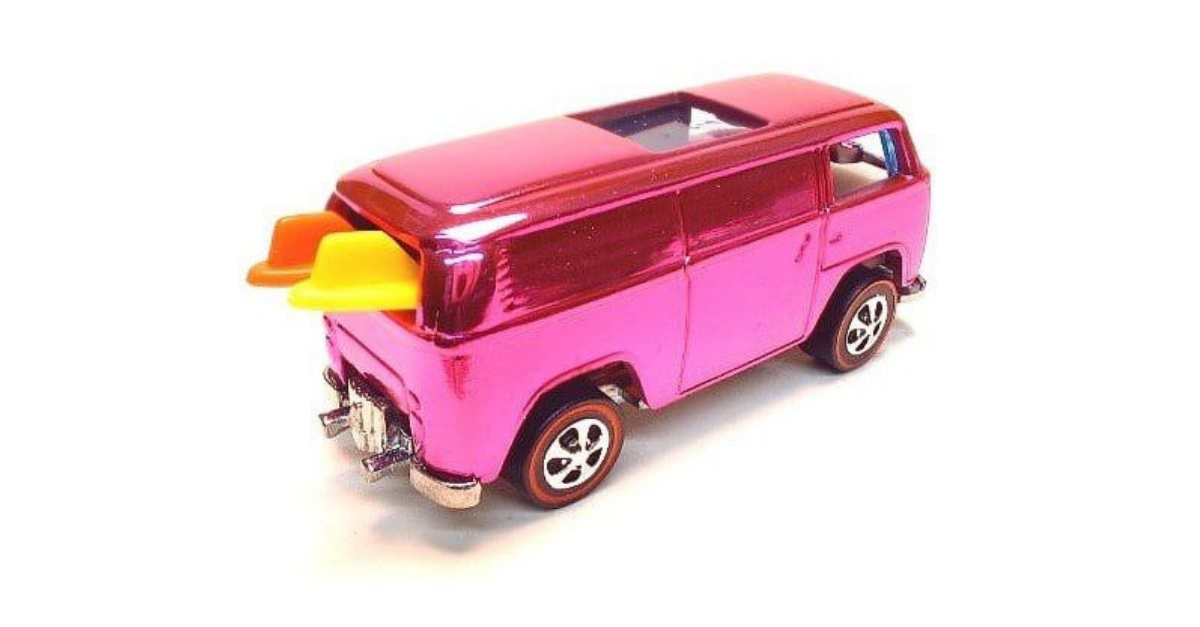 Over the past 50 years, mass produced miniature cars have been clogging up toy cupboards across the nation, and if you have a collectable running idle, it might well fetch you a few quid...or thousand.

Sadly though, if you were swept away by the collecting frenzy of Beanie Babies in the 1990's, the same isn't true. One of the best marketing campaigns? Yes. Valuable returns? Alas not.

Collecting toys has been a lucrative pursuit over the past years; some LEGO sets have outperformed gold and oil as investments, if you can believe it. These sets certainly have to be in mint condition and in the box, and of course you'll need to resist the overwhelming urge to build your set.
So, how exactly do you identify which of your toys could be worth a pretty penny?
We've teamed up with toy expert Peter Jenkinson of Toyology to answer just that, with a list of the most valuable toys of the last 50 years, and the toys which could be worth a fortune in the future!

Here are the most expensive toys from the last five decades, along with some additional information on why each one came to be so valuable:

- Holy Grail of Hot Wheels – One is a rare hot pink, rear-loading VW camper van with a surfboard accessory from 1969, worth £20,000 today. However, the "Beach Bomb" version, a prototype of this is valued at over £120,000. Not bad considering they originally retailed for about a pound each. Any Matchbox motor still in its box from around the same era will easily find collectors; an Opel Diplomat or BP branded rig truck both command around £5,000.

- Barbie girl - A mint-condition, original 1959 Barbie with the black and white bathing suit can fetch over £20,000 – a near 915,000% mark up on its original price tag. If you haven't one of these, then a limited edition 2013 Marie Antoinette Barbie is worth £1,000, while a 1989 Pink Jubilee Barbie will sell for £600 – not bad returns.

- Collectors cards – It's incredible to think that in the 90's Pokémon cards were £3 for a pack of ten. Listings today for an intact full set range all the way up to £20,000. Individual cards can be worth even more though. If you own a series one 1999 'Charizard' holo-card, for example, it could fetch up to £3,000. The big one though is the Pikachu Illustrator card: one fetched £44,000 in 2016. Only around 39 were ever printed. You might uncover a 'Nasty Nick' from the Garbage Pail Kids series - this is card 1a from series one in 1985 and can fetch £500.

- Star Wars toys - These are immensely collectible toys as they have such a broad appeal across all ages, but it'll be the prototype Boba Fett from 1979 that'll fetch the big money - one went for £13,000 recently. This toy was taken out of circulation as it had a red rocket that manufacturers deemed a hazard so very few made it to shelves, but even the rocket alone sold for almost £2,000. Part of the same sale was a box of 24 Death Star commanders still in their delivery case – fresh from the factory in 1977, these set the bidder back £11,400.

- LEGO – The Danish toy company may well have over 85 bricks for every person on the planet, but it certainly doesn't reduce the rarity of some sets. Their foray into licenced products was really the making of the now biggest toy company in the world. Their Ultimate Collector's Millennium Falcon is the largest Star Wars set ever made and second largest set after the "Taj Mahal". In the box you will also find LEGO versions of Obi-Wan Kenobi, Chewbacca, Princess Leia, Luke Skywalker and Han Solo. The number of pieces is 5,174 and the price is currently valued at £2,000. More classic though is the Grand Carousel, which has 3,263 pieces and spins and plays melodies when powered up - £2,400 for one of these. Back in 1989 they released a milk truck in Denmark to promote the Danish dairy company MD Foods (now Arla Foods). The Milk truck contains 133 pieces and worth almost £2,000.
If you have the cash to splash on any we've already mentioned then do, prices are only heading one way for current collectables! However, if you want to invest in something now, which might be worth a fortune in the future, here are some toys we think might well bring a return over the coming years:
• Funko Pop Bobble heads – any limited edition run
• Fortnite toys
• Limited edition LEGO sets
• Original Minecraft toys
• Playmobil Ghostbusters 15 cm figures
• Limited edition board games
• Hasbro Vintage edition Jabba's Sail Barge
• Limited edition American Girl dolls

We've also put together some top tips on what to look out for when buying and selling collectible toys:

Get in early on some of the crowdfunding sites and snap up first edition games with the rewards for early-birds to their money raising campaign – they'll not make these special pieces again.

Star Wars isn't the only blockbuster which has created a high interest for collectors in the toy market. Harry Potter and Jurassic Park have decent toy lines and Transformers or Power Rangers have collectors across the globe.

It's the rarest toys which reach the highest prices, and nothing says rare like a mistake. From the wrong colour outfit to a print error on the packaging.

Limited runs, when manufacturers only create a small number of a toy or collectible they can be expensive but you could end up doubling or even tripling your money.

Seek out some of the rarer colours for toy cars, some only had limited colour runs and as a result worth more.
Don't have an account? Register free today
Sign up in one minute, no payment details required.
Member benefits include:
Add a free profile detailing your requirements or services
Search by postcode for local members near you
Read and reply to messages for free
Optional paid services available