Give birth 9 months after Valentine's Day and get a FREE full-time nanny! Read on to find out more ....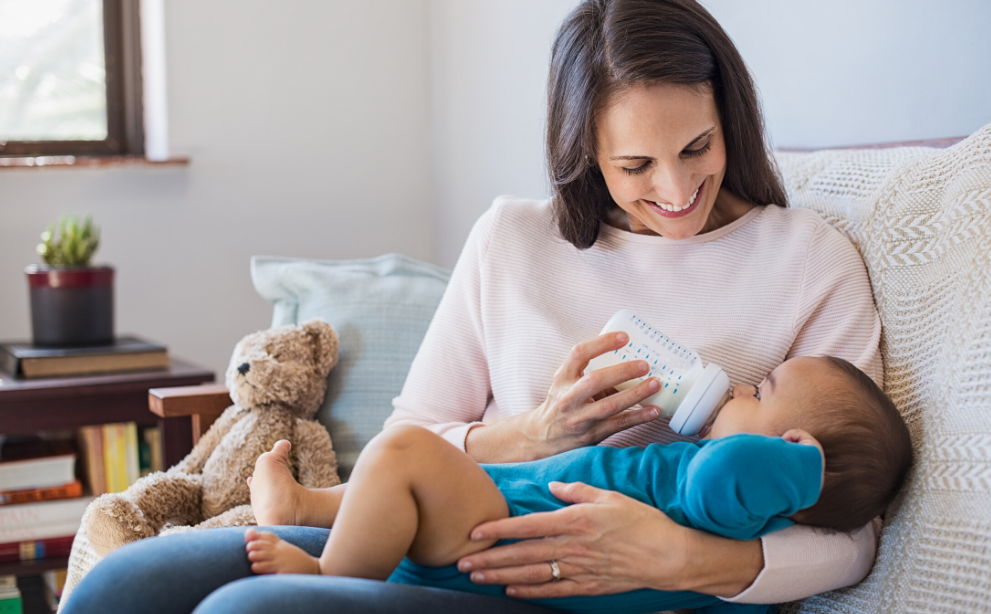 As almost everyone knows, Valentine's Day is a very romantic time, and for many couples it offers the perfect time to get between the sheets... and we all know where that can lead! So, we've launched a little initiative to help couples who give birth 9 months later..
We're offering a free 'newborn nanny' to UK parents whose child is born on the 20th November 2020, exactly 9 months (well, 40 weeks) after Valentine's Day
The job of a newborn nanny (or fourth trimester nanny) is to assist new parents with the first three months of their baby's life, giving them a chance to bond with their new family member with as little added stress as possible - which we're sure most of you can probably relate to!
They can help with night time feeds, offer emotional support and practical advice, help organise a newborn's schedule and medical checkups, cook for the family and help with household chores. Essentially, you'll have all the support and help you could ask for, for the first 3 months of your baby's life. Sounds good doesn't it?!
To be eligible for a 'newborn nanny', worth £6,000, all you need to do is register as a Childcare.co.uk member before the birth of your child and prove that your little one was born on the 20th November 2020 by sending us a copy of the birth certificate. Simple!
Now, this all sounds great, but there is a less fun, underlying reason behind our newborn nanny initiative. A recent survey we conducted on 3,500 of our members highlighted some shocking insights around the struggles new parents face.
78% say the first few months of being a parent is the most challenging.
93% answered 'no' when asked if they are comfortable being open about struggling as a new parent.
When asked what they struggled with the most during the first couple of months of being a parent, 42% selected 'lack of sleep', 26% said 'loneliness' and 21% said 'judgement'.
Richard Conway, founder of Childcare.co.uk, said,
"It's a well known fact that having a child is life changing and sometimes not as fun as 'making' them! For many, it's one of the most beautiful times of their lives, but I think just as many find it incredibly stressful, which is why we wanted to offer our services to help new parents adjust.
"Although we want this initiative to be fun, we also want to highlight that parent guilt is a very real thing, and it's something that, as a company, we're trying to help eradicate. There are thousands of parents across the UK who don't get the help they need, because of the stigma that surrounds admitting you're struggling. We want to give new parents in the UK some help in what we know can be an equally challenging time in their lives, as well as diminish the stigma around wanting some extra help."
Terms & Conditions
To be eligible to win you must be a UK resident and Childcare.co.uk member who joined on or before 20th February 2020. Any active member who is the father or mother of a baby born on 20th November 2020 will win £6000 in cash to fund the cost of newborn nanny for up to 3 months. If more than one parent is eligible for the newborn nanny, winners will split the prize fund of £6000 equally. Winners are responsible for recruiting and employing their newborn nanny and paying all necessary & applicable taxes and other associated employment & recruitment costs. Winners must provide a certified copy of the baby's birthday certificate. The prize is non-transferable and winners must notify us of their winning eligibility by 11pm 25th November 2020 by contacting us at www.childcare.co.uk/contact
Don't have an account? Register free today
Sign up in one minute, no payment details required.
Member benefits include:
Add a free profile detailing your requirements or services
Search by postcode for local members near you
Read and reply to messages for free
Optional paid services available