Ofsted inspections may restart after Easter - Read our free guide on how to deal with Ofsted inspection anxiety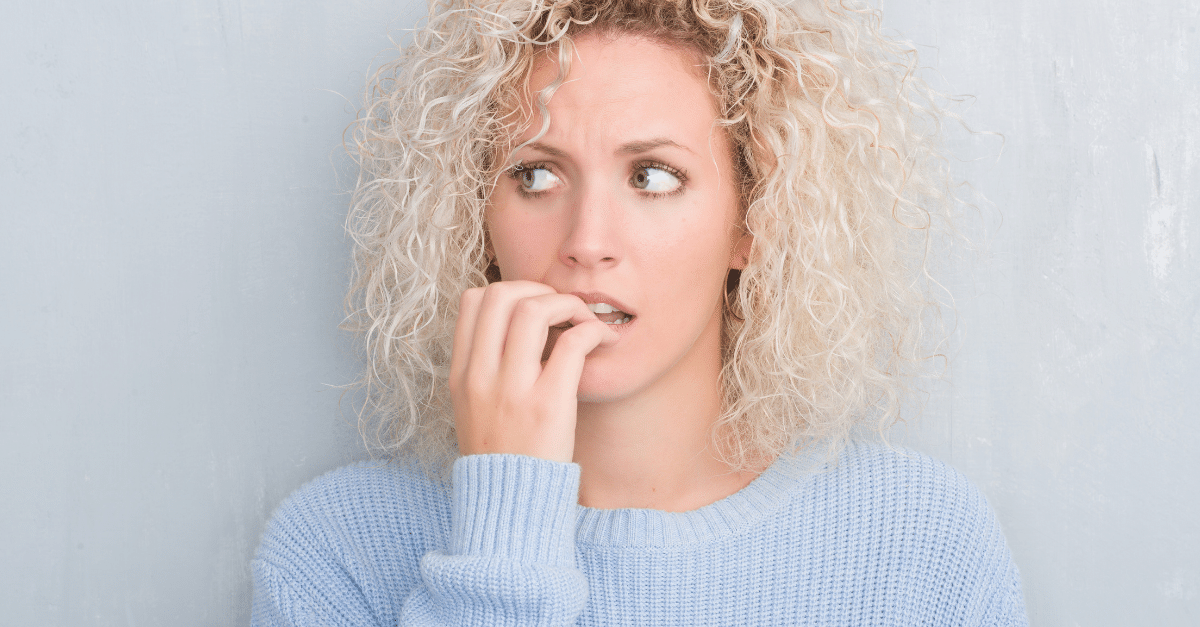 Ofsted has stated that they are hopeful inspection will re-start early years after Easter – they are currently waiting for the Education Secretary to give them the go-ahead.
Childcare.co.uk are keen to help providers prepare for this and note that Ofsted's announcement has led to a flurry of posts on the Independent Childminders Facebook group in which members have expressed anxiety over inspection.
It became obvious during the last series of Ofsted inspections, using the Early Years Inspection handbook and the new education inspection framework, that providers were struggling to maintain their outstanding or good grades.
To support providers, our consultants have read through a variety of Ofsted reports and looked closely for repeated themes – areas of practice repeatedly raised by inspectors as reasons for no longer being graded outstanding or good.
The new framework is clearly the most challenging Ofsted has ever produced, which is why we hope this 'Anxiety during Ofsted inspection' Information Guide and our upcoming series of free Ofsted inspection webinars, available throughout April 2021, will be useful for all providers.
During the Ofsted inspection webinars, our trainer will look at how inspection has changed, review the ways you can use the learning walk to your advantage and focus on those areas of practice Ofsted are both praising and negating in settings under the education inspection framework.

Read our free guide on how to deal with anxiety during Ofsted inspection
An overview of the main inspection changes
The Ofsted inspection focus changed.
The main question the Ofsted inspector is asking during inspection is 'What is it like for a child here?' With the child in the centre of inspection, Ofsted gather information from:
The learning walk (Ofsted confirm this can be a learning sit for childminders)

To show round and introduced staff, children and areas of the setting
To share the vision and ethos of the setting
To discuss values and what you are striving towards.


The early years curriculum – what Ofsted call the 3 I's

Intent – curriculum
Implementation – teaching
Impact – progress.
Ofsted have confirmed they are not looking for a specific curriculum. It will be up to the provider to talk about how the curriculum supports children's progress.
Joint observations – managers / owners and staff.

Paperwork – Ofsted has confirmed that inspectors will only ask to review statutory documentation such as the Progress Check at 2, attendance registers, safeguarding and complaints policies, accident, incident and medication forms etc.

Observations of the day – this part of the inspection will cover, for example, parental feedback, staff interactions with children and each other and children's activities.

Tracking – staff must know each child's progress from their starting points and will be expected to discuss this with the inspector. In group settings this might include discussion about how cohorts (small groups or age-groups of children) are tracking and what support is in place to support their progress. Ofsted has confirmed that they will not ask to see tracking documents.

Leadership and management discussions – to cover, for example, staff management, staff wellbeing, effectiveness of supervisions, safer recruitment, induction and ongoing training.

Safeguarding questions – we note that the questions tend to be the same for managers / owners and staff. You will find some suggested professional development questions in this Safeguarding Q & A.

Children's readiness for the next stage of learning / development. You might have noticed that Ofsted are moving away from the term 'school readiness' and instead referring to 'readiness for the next stage of learning'. This means readiness for, for example, reception or for moving between rooms in a nursery or starting another setting – and also developing age-appropriate resilience and coping mechanisms so they can manage change.

Ofsted recognise that things are very different in the early years and state that they will do everything they can to support early years providers as they return to inspection. Childcare.co.uk continue to work closely with Ofsted and the DfE to ensure our members feel confident about the inspection process.

Read our free guide on how to deal with anxiety during Ofsted inspection
Register for free early years webinars
Don't have an account? Register free today
Sign up in one minute, no payment details required.
Member benefits include:
Add a free profile detailing your requirements or services
Search by postcode for local members near you
Read and reply to messages for free
Optional paid services available