"My kids loved going to spend their day with Kather"

review of Katherine78 - Nanny in West Malling
---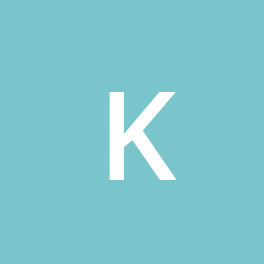 Reviewed
My kids loved going to spend their day with Kather
Katherine is a truly brilliant childminder. She looked after my 2- and 5-year-old daughters for around a year, and when we moved cities I wished I could have taken her with me.

My little one would spend all day with Katherine and her own daughter, who was also two at the time, and they'd visit play groups or the park together. Rainy days were never wasted; my daughter would often bring home cards or crafts they'd made together. My daughter was always happy to go to Katherine in the mornings, and was always tired but cheery when I collected her after work.

Katherine would collect my eldest from school and they'd all have dinner together. My eldest would talk about the books they'd read together after eating, and often also had a drawing or two to show me.

Katherine always took care to communicate what my daughters had been doing during the day. She kept a diary of the food they ate (which was always healthy), whether they'd been tired, whether they'd been happy or upset, or felt ill. She also took photos for me of their day trips and play time. I found this incredibly reassuring, and I loved reading about their day and seeing they'd been happy.

It's difficult to leave your children with someone else while you go to work, but with Katherine I knew they were happy, busy and safe, and we were lucky to have had her as our childminder.
by
NikiRay