Active's Reviews
Babysitter
Below are the parent reviews for Active. Back to Active's profile
Average Rating:

(5 from 3 reviews)
I am very happy to have found the perfect childminder for my son. Kishwer has been minding my son for more than a year now. He feels totally at home in her set up.
She and her family is taking great care of him.the timings are flexible which helps me a lot as Iam working in various shifts. I am grateful to her as she accommodates vegetarian diet especially for him.
She enthusiastically manages my high energy son.
I get regular feedbacks including the new things he learns.
She also shares videos which I forward to my family members which makes them happy.
I will confidently recommend her childminding services.
by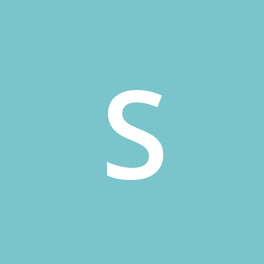 Srimathi about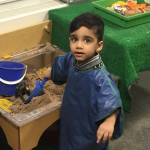 Active on 07/01/2017
Response by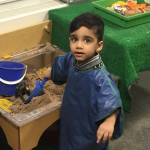 Active on 08/01/2017:
Thank you so much for your positive and lovely feedback.

Siddharth has become like a family member, a little chap who amuses the whole family and keep us on our toes at the same time.

It is exciting for me to see him grow and develop and learn new skills.

Hope to continue minding him for as long as you need me.

Once again thank you for your trust. X
Kishwer and her family provided care for our 3 year ol before and after nursery for a term. Providing snacks and meals, Kishwer ensured Bella was very well looked after and provided a range with f activities within a very clean and safe setting.

She regularly sent videos of Bella which put us at ease knowing she was safe and happy.

We would definitely recommend Kishwer to families in the area.
Overall
Setting
Cleanliness
Food
Communication
by paulb about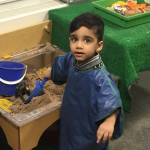 Active on 02/01/2017
Response by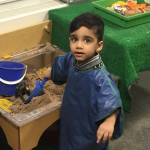 Active on 03/01/2017:
Thank you so much Paul for your positive feed back on my setting and provision. It was a pleasure to look after Bella. Hope she is doing well. Tell her I miss her a lot. X
My son has been coming to Kishwer (Activekids Childcare) for two years now.

I had never used a childminder for my son before. I knew he would be quite challenging for any setting as I had been informed by his school and other play schemes that he had attended. My personal circumstances were affecting his behaviour. However now that i needed a home based childcare setting for him because of my work requirement (kishwer provides flexibility perfect for shift work), I found Kishwer through a friend.

I am amazed at how Kishwer has managed him despite his unruly or demanding behaviour time to time that now he follows my instructions more attentively as well as his general attitude has become much better towards others too.

Kishwer has very effective behaviour management policy (because it's worked for my son). She is consistent in her practice too.

She is loving and caring as well as fair and just. she strikes the right balance and is not prejudiced when it comes to dealing with children day to day matters. Her house is clean and welcoming. I have noticed kids love her setting routine and look forward to their snack time most as she always prepare fresh healthy snacks and meal for them.

Finally I don't need to look for another childcare provider anymore at least until I am in employment. Thanks Kishwer !
Showing
1 to 3 of 3
results.
You must be a registered parent and logged in to leave a review.
If you don't have an account then Register Free now.