"Our first experience let down by owner"

review of LucyApplewhite - Childminder in Newquay
---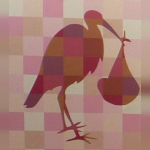 Reviewed
Our first experience let down by owner
This was our first time leaving our 1 year old with a childminder and we'd like to offer our deepest gratitude to the lovely girls VickI, Aimee and Esme for always being so welcoming, helpful and for handling any 'first-time parent' anxieties/questions with such grace and empathy. We were really happy with the facilities available to our child at Lucy Applewhites and as our son is now thriving in his new nursery we thankyou for settling him in to a similar environment. In our personal experience the communication could have been better and we came to learn that a nursery environment which isn't so close to the childminders home is more suited to our requirements . Emails were unresponded to, the organisation seemed slightly complacent, we never got to see our boys learning progress, photos, any artwork etc as they failed to set us up on their online system and the team didnt seem to care enough to resolve the issue. In the end, as we'd already handed our notice in, we told them not to worry. It had been an ongoing issue and we were constantly waiting for a new link to be sent to us whilst being told by the owner to 'try logging in' (slightly difficult without the actual link...) This was a shame as we were excited about seeing our little boy in his first experience of socialising and learning away from home. We made the decision to stop our son's sessions a week or two early after a very dissapointing phone conversation with the owner Lucy. We'd merely called to ask why our boy hadn't had his usual twice daily bottles of milk that day which was usually recorded by the staff in a notepad. Considering our boy was recovering from hand, foot and mouth and hadn't been eating a great deal, we'd been advised by the doctor to ensure he was getting his milk supply. It appeared the team had forgotten to give him his milk that day. Instead of an apology or any type of reason which would have been completely acceptable (as we're only human), we were quite disgruntled at the reaction of Lucy who immediately went on to accuse me (Mum) of being defensive and asking if there was a bigger problem. Her response was completely irrational and in the words of my father in law (ex social-worker for 30 years)who heard the whole conversation as she was on loud speaker, 'As an owner of an organisation such as a childminding service she must learn to be a bit more diplomatic when speaking to parents'. He actually thought the response was disgusting considering I was just a mum asking if there was a reason my son didn't have his milk that day. A simple, 'he didn't want it' would have sufficed - not a personal attack about me being defensive. I had nothing to defend so perhaps a mis-use of words? There was also a mention of 'over-feeding' our child, which baffled us all as our boy gets the recommended 480-600ml a day. The general consensus was that Lucy had realised they had forgotten and was trying to protect her team unbeknown to her that this was totally unnecessary. We just wanted to know why... This wasn't the only occasion when Lucy seemed to react unnecessarily when we simply asked for and tried to understand her policies etc After a polite email asking for holiday ts &cs to be emailed so that we could read and decipher them ourselves, (bearing in mind I also advised that I was busy and unable to call so an email was preferable for me to deal with later that day) Lucy insisted on calling and always seemed herself quite defensive and impatient, quite flappable
As new parents, trying to understand how organisations such as this work, we would have welcomed a more empathic response, especially from the owner. That said, I did receive a sincere apology from Vicki about 'Milk gate' and her duty of care and sensitivity was certainly noticed and very much appreciated. We were sorry to take Bear out of the care of Vicki etc early but to re-iterate, we really valued their professional approach to taking care of our little one.
Overall
Setting
Cleanliness
Food
by B3cki84
Response from LucyApplewhite
Responded
Hi Becki and Christopher Crispin,

Thank you for providing me with your feedback and letting me know about your issue.

I apologise that my service did not satisfy your expectations. I set very high standards and I pride myself on the honesty of my service. I'm deeply regretful if you found it too direct and for that I am truly sorry to hear that standards was not met in your interaction with my business.

I can assure you that Bears needs and security was my number one priority but in no way was I meant to make you feel let down or offended, it's my job to discuss anything that can potentially adversely effect a childs development and as my team and I were under the impression that as Bear was 16 months old, we thought 24oz of milk over 12hrs was probably a little much with 3 main meals and 2 snacks in between. Sometimes babies vary the amount from day to day that they eat/drink and there's nothing to worry about when that happens, I know on this particular day Bear was recovering from a double ear infection (amoxicillin was administered, Christopher came in to complete paperwork) and just simply didn't want his milk as his snack was sufficient. It would have been clearer if it your childs key person had discussed this with you or written this on Bears daily sheet but it was hectic that day as we were setting in a new family and we missed it off the sheet.

As a solution I suggested that it was a good idea to pop to see your health visitor for advice on feeding because you seemed very angry and panicky with me on the phone (and I remember that you said if you tell me to do something you want it done) I merely meant to try to reassure you that your child was thriving but could probably drop a few bottles during the day as he shouldn't be bottle dependant anymore at 16 months old, however, I'm glad you took my advice in dropping 2 bottles but sorry you felt that I was too direct.

Our entire team apologise for the miscommunication that took place when we tried to send your log in as it was down to security settings. I'm not a great IT whizz. We experienced a technical issue with our software, which caused it to deleted parts of your email address information in transit, due to the GDPR changes, I guess it's good that we still have paper journals as a back up.

I truly apologise for the inconvenience this has caused you. We have since resolved the technical issue, thankfully. I hope to have the opportunity to discuss your issues directly as it's difficult to talk in detail over a review platform and things can become misconstrued. I have policies in place to follow if you want to raise a formal complaint, I'd be happy to send you a copy as it's really not the place to

I truly wish you all the best and we miss Bear very much. I have Bears learning progress in paper format as discussed with you before you left but we are unable to send it to you as we have no forwarding address for your new home in Plymouth.

Please feel free to call or email me directly if you wish to discuss things in more detail.

All the best, hope you are all settled in your family home.

Kind regards
Lucy