"First Impressions"

review of Jennifer - Childminder in Romford
---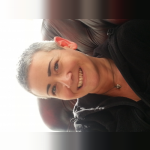 Reviewed
First Impressions
After feeling extremely anxsious about going back to work and leaving my young daughter in child care, I am very happy about our descion to have Jennifer Schol as our childminder.

Jenny met with both myself and my partner so that we could discuss care for our daughter when I return to work. Jenny was welcoming and friendly, building an instant rapport with Sophia. These meetings helped to put all my worries at ease, knowing that Sophia would be looked after in a vibrant, loving and nurturing environment.

Jenny impressed with the range of activity and the educational grounding provided in her care. Emphasis on the continutiy of care Sophia would recieve, discipline and genuine affection for all of the children in her care, helped us to make the desicion to choose Jenny as our child care provider.

I am confident that we have made the best desicion for our daughter and I trust I can return to work feeling secure that Sophia will be safe and happy in Jenny's care.
by SarahPag