Samantha's Reviews
Childminder
Below are the parent reviews for Samantha. Back to Samantha's profile
Average Rating:

(5 from 10 reviews)
Sam and Hannah have taken our daughter under their wing since the start of 2021 and we are so pleased with how she has settled in. I was an extremely anxious parent, worrying about leaving my little one after 9 months of lockdown to go back to work in these strange times. Sam organised some settling in sessions before Christmas which went well and my daughter started 3 days a week in January. She has gone from a little baby who cried when I left the room to a toddler who confidently picks up her lunch bag when she leaves home and rings on Sam's front doorbell in the morning eager to get in and see everyone. I can honestly say that my little girl has a better social life than me which is all thanks to Sam's various activities and outings, not to mention making friends with the other little ones she looks after. The lovely items of arts and crafts that are sent home are truly delightful and are be treasured, especially by a soppy Mum like me. Thank you so much for looking after her and all your updates and communication, I can't recommend Sam highly enough!
Overall
Setting
Cleanliness
Communication
Our boy started with Sam in June 2020, just as the first lockdown was easing. It was a difficult time on many levels, but Sam made us all feel welcome, comfortable and most of all protected.

Our boy instantly took to Sam and her family. Her setting is perfect. Its always clean, has a great area for the children to play and fantastic outdoor garden space. Sam always has fun activities planned to keep the children entertained and happy. She has helped our boy grow, develop, learn so many new skills and become far more confident since he has been with her.

We have no issues leaving our child with Sam as we know he is well cared for. And we know he loves spending time with Sam as he talks about her in the evenings and wonders why he's not going there at the weekends!
Overall
Setting
Cleanliness
Communication
Thank you Sam for looking after Norah and Margot this past year. They had such a great time with you!

We will really miss you and your lovely family.
Overall
Setting
Cleanliness
Food
Communication
I would like to say a massive thank you for how happy and comfortable you make my daughter Isabelle. When we first met at your house, the facility was so clean and child friendly I just knew Isabelle would have so much fun, with her starting her new school you've helped her learn her numbers, read and helped her make new friends. Everytime isabelle gets home She tells me how amazing your dinner are!
10/10 from me, I'm so happy and thankful for how you've helped.
Overall
Setting
Cleanliness
Food
Communication
by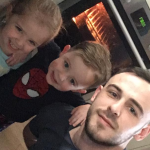 Scott about
Samantha on 05/02/2020
Response by
Samantha on 05/02/2020:
Hi Scott
Thank you so much for your review.
It's great looking after Isabelle she is a joy to look after.

Many thanks
Sam
Sam Clarke is a wonderful childminder. My son has been with Sam 3 days a week since October 2018. He absolutely adores Sam, who is kind, gentle and devoted to the children, and he looks forward to going to her each week and is always happy and smiling when we leave him with her, and when we collect him. He has become a confident little boy mixing with other children in a home from home environment. He has learnt lots of skills with her too.

Sams care is exceptional and I always feel happy when he is in her care. She always updates us on his naps and what he has eaten and what he has done during the day. They do lots of activities with lots of variation. She always lets us know if we need things - welly's, swim kits or dressing up clothes for example. Sam always communicates well, she's also adaptable to any of our requests.

The childcare setting Sam provides is perfect. She has a lovely clean and well maintained home for her children. There is a lovely reception area where children can put coats and shoes and a spacious play area separate to the house. This is perfect for the children and allows for lots of toys for playing with. She also has a great area for eating and playing in the main part of the house and big garden with Wendy house and trampoline. Also the younger children have a place to sleep upstairs which is ideal. It is bright, clean and warm.
Overall
Setting
Cleanliness
Food
Communication
Our daughter, started with Sam In October 2019. We had some settling in session before that date and they went really well. Sam was very kind and gentle and Our daughter took to Sam very quickly.

We truly believe that Sam is an absolutely exceptional childminder. She has supported us through times while Our daughter has been unwell and gone above and beyond her duties. Our daughter loves going to Sam, they are always doing something different everyday and have so much fun! We have seen a very positive change in our daughter since Sam has been looking after her.

Sams home is beautiful, so calm, relaxed and welcoming. Our daughter loves her play room it really is amazing!!!

Sam is amazing and we would recommend her to any of our friends.
Overall
Setting
Cleanliness
Food
Communication
Sam is a lovely, caring lady who looked after my daughter very well. She is very trustworthy and reliable.

My daughter learnt so much whilst she was with Sam, she always took her to different places and loved playing at her immaculate child friendly home. I could leave my daughter with Sam knowing she was looked after and safe with no worries. She has an amazing house and family and any one would be very lucky to have your child looked after by her.
Overall
Setting
Cleanliness
Food
Communication
by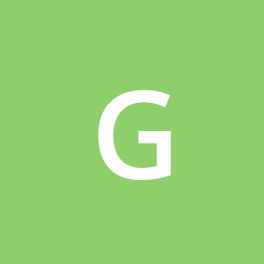 Gina about
Samantha on 30/08/2019
Response by
Samantha on 30/08/2019:
Thank you for the kind review.
It was lovely to look after your little girl.
She was a delight to look after, and we will all miss her ! It was a privilege to be apart of her journey.

I've been with Sam since October when my daughter Celia was 10 months old. Celia took to her immediately. Sam made my return to working life very easy.

Her home is immaculate with a dedicated play room, which Celia loves. Her family are so friendly and welcoming and Celia gets so excited to see Grace (Sam's daughter.)

Celia is developing so well. I'm surprised on a weekly basis how much Celia has learnt and I know Sam has been a big factor in this.
Overall
Setting
Cleanliness
Communication
Sam has been with us for 3 years and from the moment we met her we knew our girls were in safe and caring hands. Our girls adore Sam as do we she really has become part of the family, trustworthy and reliable.

Whoever has the fortune to have Sam look after their children are very lucky.
Overall
Setting
Cleanliness
Food
Communication
Sam has been fantastic, Olivia settled quite quickly after some of Sam's helpful advise allowing my transition back to work completely stress free. Olivia is kept busy all day with lots of activities, playgroups and days out.

I love reading the daily diary with photos of Olivia having fun.

Sam has a lovely immaculately clean open plan home and is a very loving caring lady. We feel very lucky to have found her, highly recommend.
You must be a registered parent and logged in to leave a review.
If you don't have an account then Register Free now.