Popsicle's Reviews
Childminder
Below are the parent reviews for Popsicle. Back to Popsicle's profile
Average Rating:

(5 from 7 reviews)
Diane looked after our six year old son recently for us and she was wonderful. Diane is well set up in her setting, she provided me with daily updates, photos and videos. My son loved playing there and was always well occupied with activities or trips out. He was fed amazing healthy dinners with lots of fresh veggies, which was a big plus for my son. I would highly recommend Diane to anyone wanting a quality childminding setting.
Overall
Setting
Cleanliness
Food
Communication
by Rayb about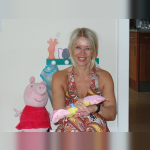 Popsicle on 19/08/2021
Response by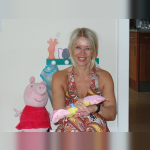 Popsicle on 19/08/2021:
Thank you so much for your lovely review. It was my pleasure to care for your son, and I do hope to see you all in the wider community in the future.
Diane looked after my little girl for 2 years. Even though she only went one day a week, my little girl settled in extremely quickly and absolutely loved going there. Diane always has lots of activities planned, keeping the day fun and varied and educational too. My little girl especially loved the regular trips out to the park and the woods and would talk about her time at Diane's with enthusiasm. She finished here 2 weeks ago and is already missing Diane and asking when we can see her again!

I felt absolutely confident leaving my little one with Diane from the very beginning and would highly recommend her to anyone looking for a childcare provider, who will provide a loving, fun, educational setting for their little one(s).

Thank you Diane for being a part of my little girls learning journey.
Overall
Setting
Cleanliness
Food
Communication
by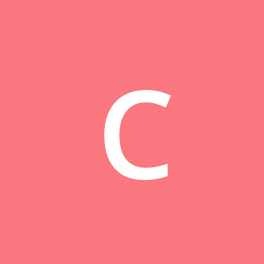 Cheryl about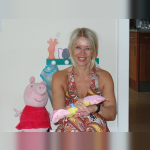 Popsicle on 25/06/2019
Response by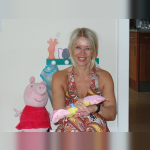 Popsicle on 10/12/2019:
Awww , i have just seen this Cheryl. Thank you so so much. It was al my pleasure and she is missed very much from the setting along with my chats with you and Craig.
Diane looked after my daughter for two years. She has created such a warm and friendly setting in which my daughter thrived. Diane takes great care to provide children with stimulating activities such as cooking and garden play. She continually updates her toy collection and invests lots of time and money into taking children on outings. I wouldn't hesitate in recommending her as a childcare provider.
Overall
Setting
Cleanliness
Food
Communication
by Lauren about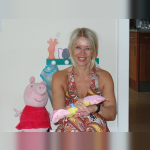 Popsicle on 11/10/2018
Response by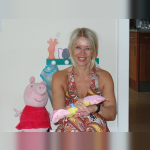 Popsicle on 14/10/2018:
Thank you so much Lauren for such kind words.
Diane has looked after both my daughter and son over the last 3 years. Diane is such kind lady and always makes the children feel comfortable at her home. Diane always ensures that she does fun things with the kids such as trips to the park, woods, animal farms, soft play etc and also educational activities at home. I have received beautiful art work and hand made gifts over the years. I would recommend Diane to anyone. The children and I miss her dearly.
Overall
Setting
Cleanliness
Food
Communication
by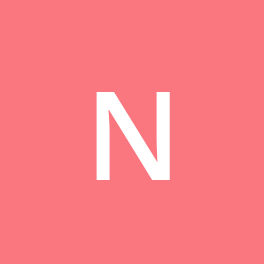 Nikki about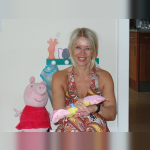 Popsicle on 23/08/2018
Response by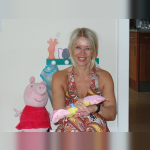 Popsicle on 23/08/2018:
So privileged that you entrusted your beautiful children into my care and home. How lovely that we shared such fun times together. Thank you for taking the time to write such kind things. I certainly miss you all.
Diane have been looking after my 3 y.o. daughter Ariana for more than 2 months now and I am very please with the service she provides. My daughter loves coming to Diane's and sometimes she even doesn't want to go home because she enjoys time spent with Diane's so much. Diane is very friendly, caring and reliable childminder where I know my daughter is safe is having lots of fun. Activities which Diane offers to children are not only entertaining but also educating. Her premises are always spotless clean and there is lots of toys and things to do for children, including a massive garden with outdoor toys. I would definitely recommend Diane as a childminder.
Overall
Setting
Cleanliness
Food
Communication
by
13januar about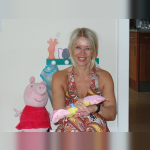 Popsicle on 19/07/2016
Response by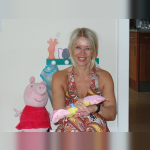 Popsicle on 20/07/2016:
Thank you so much Julia, what a lovely review i am very touched xx
Diane used to be my childminder many years ago and I cannot recommend her enough. I absolutely loved going round to Diane's house as we were always doing fun activities such as picnics, making water slides and plenty of painting, arts and crafts etc. Diane is a fun loving and caring individual and perfect for looking after children.
by Hannah about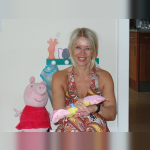 Popsicle on 02/07/2015
Response by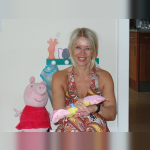 Popsicle on 04/07/2015:
Thank you for your kind words.

Diane
Diane is an amazing childminder/mum/grandmum.
Diane looked after my son whilst my current childminders closed and my son came home from Diane a new little boy!!
Diane treated my son as well as the other kids like they were kings and spent so much time with them playing/creating things , going on long walks/picnics across the park- swimming learning new skills daily. My son loved every second spent with Diane and asked daily when he would be returning.
I felt completely safe with my son in Diane's care and if it wasn't for distance Diane would have my son full time! Can't reccomend Diane enough!!
by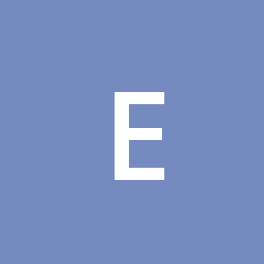 Emma about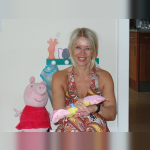 Popsicle on 18/06/2015
Response by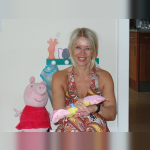 Popsicle on 19/06/2015:
Thank you Emma, such lovely words. It was a pleasure to care for such a charming little boy, hopefully we can play again this summer.
You must be a registered parent and logged in to leave a review.
If you don't have an account then Register Free now.