Latifah's Reviews
Private Tutor
Below are the parent reviews for Latifah. Back to Latifah's profile
Average Rating:

(5 from 9 reviews)
Latifah was prompt, friendly, an excellent communicator, and my kids had a great time with her. We would definitely recommend her after our experience!
Overall
Cleanliness
Communication
Latifah has sat for my 3 year old twice now and we love her. Completely reliable, approachable, warm, knowledgable, and good with kids. I would totally recommend her and look forward to working with her again soon :-)
Overall
Setting
Cleanliness
Food
Communication
Our regular babysitter wasn't available so Latifah came over to look after our baby. She is punctual, warm, caring and extremely knowledgeable. I wouldn't hesitate to use her again the next time our babysitter is out of town!
Latifah is brilliant with my son. We cannot wait for her to be back tutoring. She is currently on short break. Latifah Joshua is always asking for you. Anyone who need a tutor to boost confidence in their child. Latifah is brilliant in teaching and boosting confidence in children.
Latifah gave excellent tutoring to my three year old child to help get ready for school entry access to a very selective private school in south east London. School offer came as we expected. Latifah is not only professional but amazing to tutor child. As parent, we want to say many thanks to Latifah.
I have been extremely impressed with Latifah's approach to tutoring. She is professional, encouraging, calm, patient and simplifies concepts so that my 10 year old son is starting to understand concepts for learning English which have previously confused him. In the words of my son; "Latifah makes English make sense and seem simple."

She is resourceful and flexible in thinking of different ways to approach teaching, proactive about aligning with what is going on at school, and established a good relationship with all of my children almost immediately.

Latifah is everything you want in a tutor.
Overall
Cleanliness
Communication
Latifah is a fantastic tutor, friendly and dedicated. She puts a tremendous amount of effort into planning each lesson, utilising a variety of teaching techniques to keep lessons interesting and engaging. She is clearly passionate about English and pedagogy and I feel thanks to her, my children have made tremendous progress in a very short space of time.

Can't recommend her enough, she's a definite rare diamond.
Overall
Setting
Cleanliness
Communication
by Mrs John about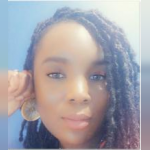 Latifah on 12/04/2016
Response by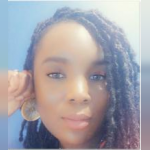 Latifah on 19/04/2016:
Thank you Mr John, as I said to Mrs John, it's a real delight to tutor your children.
Excellent! My daughter has only been having tuition with Latifah for 1 term and we have already seen improvements not only in her work but in her confidence. Latifah is very flexible in her style of teaching and listens to both pupil and parents about what needs to be studied especially if doing a particular topic in school. What is also so very helpful to my daughter is that with Latifah she now feels she has someone in her corner.

We have been very lucky to find Latifah and we do really appreciate her.
Overall
Cleanliness
Communication
by Mrs John about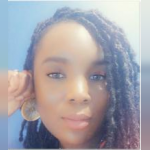 Latifah on 10/03/2016
Response by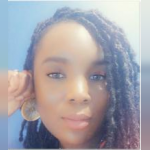 Latifah on 11/03/2016:
Mrs John, I thank you very much. As I always say "any child can achieve." It's a pleasure working with your daughter and I thank you and your husband for both being very welcoming and forthcoming.
Latifah is a tutor of high calibre, hugely competent and caring, willing to go the extra mile to help her students. She is always well-prepared for her sessions excellent at explaining difficult questions to both my son (10) and daughter (14). She was very quick to develop a rapport with both my children and win their trust whilst developing their confidence. She maintains an excellent level of communication with me about my children's progress and deficiency. In a short period of time, she has helped to fill in the gaps in KS2 & 3 English and restored confidence in both my son and daughter.

I would strongly recommend her to any parent or student.
Overall
Setting
Cleanliness
Communication
by Mum1Dad2 about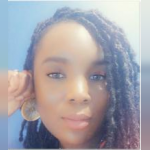 Latifah on 10/03/2016
Response by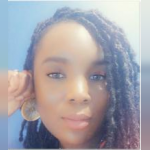 Latifah on 14/03/2016:
Mum1Dad2, thank you very much for your recommendation, it's most appreciated. Again, it's a pleasure working with your children. Seeing the development of their self-confidence week after week is most delightful to watch. I'm happy that we have managed to instill phrases such as "I can and I will" into their daily routine, which goes a long way.
Showing
1 to 9 of 9
results.
You must be a registered parent and logged in to leave a review.
If you don't have an account then Register Free now.