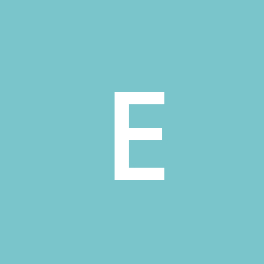 About Me
We are a busy family of 4 with 2 girls aged 9 & 11. We're an active bunch and enjoy time with friends and family, our kitties, being outdoors, health & fitness, travelling and good food.
My Requirements
We are looking for someone with the right skills, experience and approach to mostly help in the gaps between our after school and work routines, including after school pick ups & drop offs, household & homework supervision, making healthy meals (we can help if that's not your forte), other light housework jobs, etc. Basically to keep the girls looked after and the house ticking over so that when we've finished work we can all have dinner & some R&R together. Could be full or part time - we can discuss to work something out that suits us all.

While we might be able to manage the rest of the current school year (unless you're keen to get cracking now), we're particularly looking for help from Sept 2019 when we'll have new challenge of 1 in primary, 1 in secondary and a bit more running around to do. Both schools are fairly close to each other and our home in north Leeds (within couple of miles radius), but it means you'll need access to a car, be reliable, and have the right mix of experience and approach.

A bit more info so you can get a good feel for things - it's all about getting the right fit... :)

We adopted our girls nearly 5 years ago and we've all come a long way in that time. They come across as regular friendly, outgoing & fun children and most people generally have no clue about their difficult backgrounds and additional needs. The babysitters and part-time childcare providers we've had so far have all loved them and things have worked really well. But we lost our most regular support (Jess) recently, when she left to have her own baby so we're looking for someone to pick up where she left off.

We're mostly looking for some regular support during the working week to replace Jess's help with balancing school, family & work demands during the working week, but babysitting and weekend extras would be a bonus if that works for you, ditto occasional overnights. Having said that, what we need help with most is the hours between school and work starting and finishing so if you can do this and not necessarily the other, the weekday afternoon/evening help is the priority. Ditto we can also mostly manage the mornings if morning school runs are a problem for you), but if you're able to help with those too, let us know. Likewise with other household tasks.

Before you get in touch please read on... Because of their history they do have particular needs and things are different in a number of ways to regular parenting & childcare. First, they are about 2-3 years behind developmentally, which means working with their developmental ages rather than chronological ones. Importantly (as well as the usual fun & fair stuff), we have to be firm with boundaries, house rules, and daily routines. We've found it hard to do but know it's important as they're calmer when they know the adults around them know all their 'trickery' and will hold the line. Also, they still need to be supervised in most things (otherwise it tends not to get done), at the same time as being encouraged to think and do for themselves. (If they can get you to do things for them, they will!).

We've learnt a huge amount ourselves in the last 5 years so we can explain all and are here to help, but you basically need to feel confident about being firm and work with us to keep the balance.

It's harder than average parenting (and that's hard enough!), so we're looking for a bit more balance in our lives. E.g. We're looking for help getting the school & household 'jobs' done so that family time together is more relaxed & positive. Likewise evening and weekend babysitting is about giving my husband and me a bit of time off to recharge and re-group.

Finally it's also worth being aware both girls have had issues with food - one tending towards being a fussy eater, the other an over-eater, both favouring junk food given half the chance. They also have a family risk of diabetes. It does mean there are a few things to watch out for here too, but we've managed to establish a healthy balance by getting them used to filling up on nutritious stuff, being active as a family etc. We'd looking for your help here too (e.g. matter of fact and no sugary/unhealthy extras - we like to pace and give those ourselves so we're not always the 'no' people).

Overall the girls are doing really well and most people comment on how friendly, fun-loving, well-mannered they are. But they're clever at pushing boundaries and you'll need to have your wits about you! For example, they may try every trick in the book to work around you & the house rules, and/or get you to think & do for them rather than apply themselves. There's been a high level of sibling rivalry and there'll likely be argumentativeness between them at times, or from them with occasional big outbursts to manage, especially once they've got to know you & feel more relaxed.

In summary, as well as looking for someone with childcare experience it'd be great if (although not essential) if you also had experience of working with children with special needs. Having said that if you don't have direct experience we've definitely found it works well if you're someone who 'gets it', is happy to enforce boundaries and will work with us on what we've found to be helpful, etc.

If this sounds like it might be a good fit for us, drop us a line as I'm sure we can sort out the finer details!
This profile has been produced from information provided to us by the user. We have not verified or confirmed the accuracy of any of the information and members should undertake their own vigorous checks and references.. Please ensure you read our Safety Advice and information on how to Check Childcare Provider Documents.