"Mixed experience"

review of Bee_4_babies - Childminder in Walthamstow
---

Reviewed
Mixed experience
Our 11-month old son was with Mobeen for just under four weeks. We were happy with the care, from what we saw in the short space of time, our son seemed to settle well and enjoy his time there. The house was clean and tidy and the back garden has recently been surfaced in synthetic grass and it looks a good play area for children. Our baby always came back clean and we have no doubt the care was professional. When Mobeen's own child was ill and our child could not attend, she was able to recommend very good emergency cover (although this offer only came after we had to ask for it). Mobeen is also very responsive by text and was good at keeping us up to date on how he was doing.

Childcare can however only be successful if there is a good relationship not just between the child and the childminder but also between the parents and the childminder. We found much of the interaction challenging from the outset; we were pressured into signing the contract and paying the deposit as soon as possible after first meeting Mobeen. However, we wanted to speak to references first which we did and completed a few days later after which we received another request to pay as soon as possible. It is not easy to find a childminder for the days that we required so felt we needed to adhere to the rushed requests in order not to lose the space. Retrospectively, it would have been good to have more time to consider such an important decision and not feel rushed into paying a deposit. The child care situation in Walthamstow is not easy. All childminders are heavily oversubscribed, nurseries have long waiting lists. It felt therefore a little unfair to give us the feeling she would lose out on business if we took a few days extra to consider our decision about the care of our son. 

After our son started, Mobeen shared the reasonable informal request to give her more than 2 weeks contractual notice in the case Lars would get a place at a nursery. We were therefore rather surprised to have our contract terminated after seven days of care for what were given as personal reasons. We respected this decision but leaving us with the prospect of no childcare and two full time jobs.
We are first-time parents and we are new to the childcare game. We realised after having our son with another childminder whilst frantically bridging the gap with the start of nursery, how inflexible and difficult our experience has been. 

We were asked to always send a text before picking him up (even though we always came at the same time). As working parents (in a rush) this isn't always feasible, and we felt obliged to push back on this. After challenging this by saying that we would always come at the same time, Mobeen agreed that we didn't have to send a text message.  
 There were always surprises and new rules (we confirmed in July '19 that Lars would start on 1 October '19, this was confirmed and ok'ed, and were then told 2 days before he started that we also needed to pay for 30 September because this was a Monday). She kept suggesting that we could use the deposit for the payment of the first month (which we declined repeatedly wanting to pay with the tax-free government account) causing a flurry of exhausting conversations over email on two separate occasions.

There were several other occasions with similar discussions required and although to be fair we were able to discuss these points by text, we found it unusual to be asked and have to argue these points, engaging in a sometimes combative dialogue and frequently having to refer back to contract terms. We completely understand there is a business to run, but the focus on the financial/business side was a bit off putting for us.
In summary, the care seemed high quality and professional but based on our experience, we ultimately though would not recommend this childminder given our experience , the focus on money, the lack of flexibility, and rather defensive attitude we encountered.
Overall
Setting
Cleanliness
Communication
by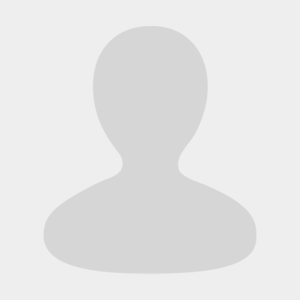 Tom