"Does more for my son than we could ever ask for!"

review of Vitalija Herrero - Childminder in Walderslade
---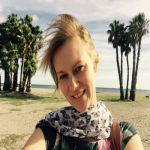 Reviewed
Does more for my son than we could ever ask for!
Vitalija has had more of a positive impact on our son than my partner and I could have imagined.
We were very anxious about leaving our son with anyone, as I was returning to work when he was 10months old. He was very clingy, reserved and sensitive. He was also breastfed and refused bottle. Vitalija was incredibly accommodating with her settling in periods, ensuring we worked at my son's pace and eased him in little by little. She was patient when he cried for me daily and when he refused to eat any of the amazing meals she cooked. She helped him to take a bottle, using first my breastmilk, then cows milk and now goats milk due to intolerances. She helped me cope with the stress and worry of leaving him when he was still so dependant. And she encouraged him to try new food, new activities and to socialise.
Fast forward to now. My son is 2 and a half and he cheers when I tell him he is seeing Vitalija. He runs up the steps every morning and doesn't want to leave of an evening. He plays with the other children confidently, and he not only participates in toddler groups but he leads the other children in to them. He takes part in all activities. She has helped his speech and his physical development. And she has now helped him to start potty training also. She has encouraged his strengths and worked on his weaknesses as a whole.

So much of his development is down to the input from Vitalija and I honestly don't think he would be where he is today without her. She keeps us updated on a daily basis via photos, videos and messages - an invaluable addition in helping me ha die my time away from him.
She feeds him new and varied, healthy meals every day - he eats things with her that he would never touch at home!
She takes him outside, to groups, to soft play, the library, toddler classes, baby gym.
She does messy play, crafts, reading, painting indoors.
She has made her garden a great place to play and her house is committed to the convenience and enjoyment of the children.

I can't speak any higher of the care my son receives, and I trust Vitalija with my son whole heartedly, as I will do with future children also.
Myself, my partner and my son are VERY lucky that she moved to the area at the exact time we were looking as there's no doubt that of we'd have waited, she wouldn't have spaces open for long!
Overall
Setting
Cleanliness
Food
Communication
by
OllieMum