"Fantastic childminder!"

review of Louise O - Childminder in Preston
---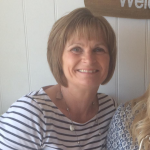 Reviewed
Fantastic childminder!
Louise or 'Weezie' as all the children call her has cared for my two daughters since they were 4 months old! They are now aged 10 and 7 years, and now go before and after school to Louise's.
I can still remember my first unannounced visit to Louise's when my eldest was only a few weeks old. Having never previously been to a child minders house, and still very much trying to get my head round going back to work, Louise made me feel so much at ease at the thought of leaving my baby with her. She really is a wonderful person who is amazing with the children she cares for. She has a lovely clean, warm, and happy family home and is always found sat on the floor playing, reading and interacting with the children. She always has plenty of toys for the children to play with including story sacks, dressing up bags and books. These are all in really good condition and age appropriate. Louise is always replacing her toys and my children are always keen to show me something new that Louise has bought!
Louise always took time to tell me about what my children had been doing during their day. She kept a diary for them when they were little and even now I still like to read it as well as look at the pictures and drawings they have done over the years!
Louise is very organised. The children always did lots of exciting actives and still do now.......the list is endless! Everything from making bread and cakes, taking them to the zoo, to growing and watching caterpillars turn into butterflies. Her garden is a safe environment for children to play in. She always has something edible growing in the garden which the children seem to like talking about.
In the past I have discussed 'santions' for my children. I have always been happy with how Louise handles this. She is firm however very kind with it. At times, especially when they my children were were younger, they had sticker charts that followed on from their time at Louise's to my own house. I liked this because I felt that we were both singing from the same hymm sheet so to speak!
My children have remained a Louise's throughout. They now go before and after school and love interacting with the other children, especially the younger ones. Louise's home is always filled with fun and laughter. It's always hard work trying to get my children to leave at the end of the day when I pick them up because they are usually in the middle of something exciting!
I could carry on but I'm not sure how much space is available! I have always felt that Louise is the sort of person who goes that extra mile. She is kind, very approachable and has a lovely family by her side. I have never hesitated in recommending Louise to my friends over the years. They have all had her look after their children and I know they have been completely happy with her care. One friend continues to have Louise look after her children during the school holidays depending on availability.
My children are the most precious things in the world to me and I have always felt completely happy with the care Louise provides and would recommend her to everyone.

by Tunny