"An exceptional childminder..."

review of Louise O - Childminder in Preston
---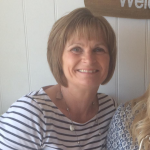 Reviewed
An exceptional childminder...
Louise really is an exceptional childminder. Having been used to a nursery setting, I was initially apprehensive about leaving my Daughter, Eva with a childminder. However, as soon as I met Louise and she invited me into her home, I was instantly re-assured. That was approximately 2 years ago. Eva is now at pre-school and I cannot express enough how much Louise has played a major role in Eva being a well-rounded little person. During the time she was in Louises care, I was able to go to work extremely contented in the knowledge that Louise was providing varied means of development, whilst in a loving environment. Additionally, Louise is a brilliant cook and she always provides a wide variety of food, with plenty of fresh fruit and vegetables. She encourages the children to try foods which are new to them and during the Summer, she grows the majority of her own fruit and vegetables and includes the children in this. Louise totally exceeded the provision of the nursery and I have never looked back.
Prior to Eva starting at pre-school, Louise accompanied us on one of our visits so that she could provide Eva's Key Worker with a personal hand-over and also Eva's file that thoroughly detailed developments, with photographs, Eva's drawings etc (the pre-school do not know of any other childminders who take the time to do this.) Louise also provided the pre-school with an impressive and detailed report on Eva's development journey, over her two year stay.
Louise also takes care of my eldest Daughter, after school. During her time with Louise, she has grown a desire to learn. Louise provides a secure and loving environment for the children, which I believe is the reason for this desire. Grace has also developed a caring nature towards the younger children, who are in Louises care.
On a personal note, Louise is an aspirational Mum. She has two children of her own and they are testament of Louises attributes. My Husband is a tough one to please and he regularly sings Louises praises! (He has even been known to refer to Louise as Mary Poppins!!) Seriously though, I cannot recommend Louise enough. With reference to her Ofsted rating, she truly is 'outstanding in all areas' and I cannot thank her enough for the wonderful start in life that she has provided our girls with.

by Elaine R