"5 Stars+ are not enough! Excellent childminder!"

review of Little Dolphins - Childminder in Perivale
---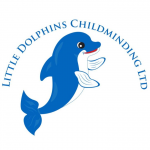 Reviewed
5 Stars+ are not enough! Excellent childminder!
I cannot rate or praise Hanaa enough no matter what I write in this review; she is THAT good. I have had a lot of trouble digesting the fact that my daughter would need to eventually go to nursery. Every parent knows the struggle of having to leave their child on someone else's hands and Hanaa knew to soothe that anxiety in me. I tried taking my child to three well established nurseries and after a few "settling in" days I was running for the mountains (fellow parents, please look around when you settle your baby - you may find your baby been fed with the same spoon as other babies and even baby medicine stored in the visitors toilet - I did in an "outstanding" rated nursery and I was horrified).
I then figured that a childminder would give my baby more attention and care and I really valued the continuation of a homely feeling for my daughter. Hanaa provided and keeps providing exactly that since day one.
The happiness on my daughter's face when I drop him is remarkable and he clearly shows how annoyed he is every time I pick him up since he does not want to leave. Seeing this really alleviated any anxiety I had about leaving him with someone else and I trust that he is having a lovely time there. I can see how Hanaa managed to establish a strong bond with my daughter and my daughter demonstrates the same for Hanaa; what else can you ask for.
I love how Hanaa gives parents time to chat about their child's development and update us on what went on during the day (literally everything, from food, sleep, nappies, issues; she covers all on a daily feedback sheet for your records).
Hanaa has also been sharing so many parenting tips with me which have made a significant difference to how I cope with parenting (well I am a new mum and everything new seems scary). I have one too many things to praise Hanaa on and to be honest no negatives at all.
Hanaa is extremely professional, she has a wonderful children's area, she keeps the number of children low enough so that she is able to really be there for the children, she has an assistant that is also very lovely, in terms of cleanliness I am very satisfied (considering my own OCD nature) and most importantly - NO nursery germs!!! We are currently in the process of looking for a new house to move at and one thing we made clear with my husband is that we are not moving anywhere too far from this childminder. I think this last statement will give you the all reassurance you need.
Overall
Setting
Cleanliness
Food
Communication
by Salim