"Excellent person and provider!"

review of Bocanet - Childminder in London
---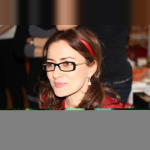 Reviewed
Excellent person and provider!
My name's Elena, Nicholas mother. Nicholas has started attending Marilena's house in January 2015 after an extremely negative experience with a nursery.
Before starting, I had several meetings with Marilena during which she was extremely keen on understanding Nicholas background and past experiences in order to understand his needs and plan effectively his learning. When he first started attending the house, I used to have daily meeting/calls with Marilena aimed at understanding how Nicholas was progressing and how his learning was improving. Specifically, Nicholas was very shy and he was struggling to be together with other children, especially because he was very attached to me and he had a traumatic experience at the nursery. Nicholas's social and cognitive skills have improved consistently since he has joined Marilena's house and I like to think that this is due to Marilena's ability to address my son needs as well as working on his weakness in a very natural manner, without Nicholas feeling forced to achieve results at a pre-determined point of time. Marilena is fully aware that very children have different timing for progressing, and certainly she has been very much focussed and keen on Nicholas's development.
Nicholas speaks fluently Italian, while the learning of the English language is less developed. This is because we speak Italian at home . Being aware of this weakness and being worried that Nicholas could be penalised by the English being his second language, I explicitly asked Marilena to speak English to Nicholas, although Marilena can speak Italian fluently. I strongly believe that education should promote equality, and certainly my son needs to work on his English language in order to be able to communicate with other people in a country where English is the first language. I would not expect my son to speak Italian at school/nursery, as our goal is for him to improve the English language. Frankly, I would send him to an Italian school/nursery if I wanted him to improve the Italian language. Thank you for everything!
Overall
Setting
Cleanliness
Food
Communication
by
Elena B