WOODWAY KIDS's Reviews
Childminder
Below are the parent reviews for WOODWAY KIDS. Back to WOODWAY KIDS's profile
Average Rating:

(5 from 6 reviews)
I always tell everyone that Brinda is a Godsend! She has always helped me in many ways; being a single mom, student and having 2 jobs, she has been the perfect help during this past year. I love her place and the whole family and they always make my son feel like at home. She is my first childminder and she will for sure be the last one, as I will always keep her even if I'll have to live far from her!
She also has lovely hardworking assistants, that are always willing to improve and learn new things during their days at the woodway!
I could go on and on with the review, but it's better if I stop here😅
P.s. you won't regret it!!!!
Overall
Setting
Cleanliness
Food
Communication
by
Abi about
WOODWAY KIDS on 20/05/2020
My son kairo has been with brinda almost a year and its sad to say he will be leaving soon to go to school, We moved kairo from his previous nursery as we didnt think it suited his needs and it was the best decision we made as since starting woodway kids kairo has grew so much confidence and learnt so much. We are currently going through getting a autism diagnosis and brinda has been absolutely amazing she has encouraged kairo and involved him with every activity, Adapted to his routine and helped him by providing sensory equipment and also doing sensory friendly activities, Every day kairo goes to brindas with a great big smile and is happy to see his woodway family. Brinda is very engaging with parents and will keep you informed with what the children are learning about, what they are eating and how they have spent the day with daily pictures sent directly to your phone. All in all woodway kids is an immaculate setting very clean, loving and welcoming and i am so grateful my son got to experience his time spent with brinda i will be forever greatful for the hard work and commitment she has put into providing my son with a home away from home, Thank you.
Overall
Setting
Cleanliness
Food
Communication
by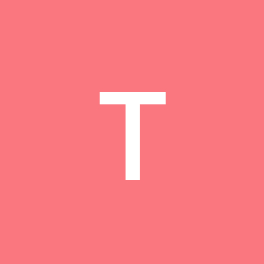 Toni about
WOODWAY KIDS on 20/04/2020
Response by
WOODWAY KIDS on 21/04/2020:
Thank you Toni for sharing your experience with us. It is great pleasure looking after your little boy. We appreciate and want to say thank you for your support. It's fantastic working with parents like you.

Thank you 😊
My daughter loves going to Brinda's. She has lovely time in there. Enjoy playing and learning new stuff.
Brinda is one of a kind. She's trustworthy, warm and kind lady.
I am happy with everything she does for my daughter. Can't ask for more. X
Overall
Setting
Cleanliness
Food
Communication
by
sarah80m about
WOODWAY KIDS on 17/05/2019
Brinda is such an amazing childminder and my daughter adored her. Nela joined the house where Brinda worked with her business partner when she was just about to turn 2 yo. She developed so much in her care and was always very excited to join Brinda in the mornings. I was confident about the quality of care that my daughter received during the day, so my partner and I could go on with our day without having to worry. Moreover, we were absolutely confident that she was safe and nurtured.

Brinda made sure kids were engaged with an array of activities that developed different sets of skills and ensured that they were tailored to the children's age. She would also provide feedback on my daughter's day on a daily basis. Throughout almost 2 years that Brinda looked after her, Nela developed new skills and I could see amazing progress in her social and emotional development. She is a confident and happy little girl and I know how important Brinda's role was in fostering that- she spent 9 hours, 5 days a week with my child. I could tell that Brinda gave her absolute 100% when looking after my child - she was engaged and one of things Nela dearly misses are the signing sessions with Brinda.

Nela and Brinda's daughter developed sister-like bond and it was such a pleasure and joy to watch them two interact, communicating beautifully, reminding each other of the rules and clearly having a great time together. We miss Brinda very much and I know that if we could keep her in our area, Nela would get the best care my partner and I could wish for!
by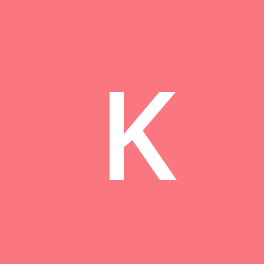 Kasiaz about
WOODWAY KIDS on 27/04/2019
Response by
WOODWAY KIDS on 28/04/2019:
Kassia you brought tears to my eyes. This is such a mirror of myself. It's such a pleasure to realise that you appreciate my hard work. You make me love my job more and more. It is such a rewarding job. Nela is an adorable and clever little girl. It was my privileged to be part of her childhood life. Misses you guys so much.
My intial contact with Brinda was when she was working alongside her business partner at Little Williows Childcare in Enfield. My twin Daughters started when they were 9 months old. I was nervous as a first time mum, but we was made to feel at home on our first day.

Brinda has been a fantastic childminder, as she went above and beyond for my children as I have a child with a disability. Brinda was willing to learn and I noticed she would always ask for updates in regarding to my my daughter with disability so she can continue to work alongside her to assist her in her development which was a bonus.

Over time Brinda developed a relationship with both girls and I can honestly say she cared for them as they were her own which made me feel at ease.

Brinda is an excellent Childminder, someone I would definalty recommend to anyone. You would not be disappointed at all!!!!!!

Thank you for your support Brinda!!!!
Overall
Setting
Cleanliness
Food
Communication
by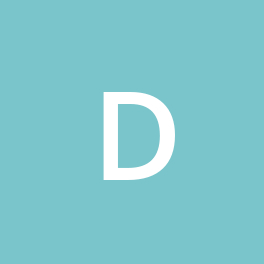 Dorcus about
WOODWAY KIDS on 10/02/2019
My daughter started with Brinda at 18 months old, which I was extremely anxious about as a previous childminder couldnt cope with her crying (!). Brinda got to know my daughter and her quirks and took care of her as her own. My daughter is very picky about who she cuddles but Brinda always got a lot of cuddles from her! She is kind, warm and nurturing. I was completely reassured when leaving her, even when I dropped her and she was upset, Brinda would message me and send a pic of her happy a short time later which was reassuring.
Brinda cares about the child's holistic well-being, not just the educational aspect. An all round excellent childminder who my daughter adores!
Overall
Setting
Cleanliness
Food
Communication
by
Nadia about
WOODWAY KIDS on 04/02/2019
You must be a registered parent and logged in to leave a review.
If you don't have an account then Register Free now.