"The best childminder you could ever wish for"

review of Nicola - Childminder in Epsom And Ewell
---
Nicola
Childminder
Epsom And Ewell

Reviewed
The best childminder you could ever wish for
My 4 year old son has been with Nicola for 3 years. 

He started being under her care when he was just 15 months old. From first contact he was calm, curious and already happy to be with her. Through her encouragement and warm comfortable settings he learnt to walk in a very short period of time that surprised us given his previous level of progress. 

Nicola's family is a positive boost in her environment, as whilst also giving extra pairs of hands they also show what a kind and loving home they share that is open to all the children whatever their age.
Our son particularly responded positively to this and as a result grew a lovely bond that can be seen across the other children as well.
He really adores them and this is such a good thing especially when the last year curtailed so much human warmth and emotional contact that we should have had with others beyond just our own family unit.
My boy always mentions Nicola's family and tells me how much they love him and how much he loves them.

All the children always look after each other and Nicola really brings out the best in every one of them.
All the children have been very happy, getting on well with each other, are respectful, polite, and such great examples of young people growing up in a good way.

Our son is a naturally very shy and cautious child but his social interaction skills rocketed in such a positive way whilst with Nicola.
We worried about his potty training but it all seems to have happened in a flash, Nicola making sure that he makes positive progress – and was really encouraging for us to see.

Nicola is always incredibly calm and caring to all and yet injects such infectious positive enthusiasm in her group regardless of how they were before.
She always takes extra steps to help with kid's development both in a 1 to 1 and in an all encompassing group environment.

I am always amazed how many lovely artworks our son willingly creates with her. 
He is always happy to go to her and he is always ready to come back home with a really big smile too. 
He always talks about what he has done and about how much he has enjoyed it, and it is incredible to get this from a child that was so very quiet before.
Nicola constantly comes up with new ideas and is able to draw upon so many years of previous experience with children of all types so that she seems inexhaustible and always ready to give everything a go and give that same encouragement to the children.
We love hearing about what plans she comes up with next from the daily plans to the big holiday plans - our son grew immeasurably with each outing.

My boy loved all those adventures and always shared with us the things he saw, the things he did and how much he enjoyed it all.
Nicola really opened his eyes and helped him to face the world with the confidence we never thought he had.

Nicola is so experienced and natural with kids and has a wealth of experience to draw upon which meant that I could always ask for any advice regarding my boy's development or general health issues, and it is always so positive, such a good and healthy reflection of how things are and can be.

She has been brilliant childminder and a friend to us. We know our son will have such a hard time leaving her care now that he has to go to big school. It is incredibly sad for us too, as she has been such a big positive part of our life and not just our sons life too. 

At the same time she has compiled a complete document of progress for our son, full of reports, lovely photographs, notes, considerations and aspirations for him, it really is a thorough account of his progress. She also has a daily update and it is really easy to stay up to date with everything going on.

I highly recommend her care. My opinion and reflection of my experience with her has been everything that you could want - incredibly positive and heart-warming, not to mention extremely safe and rewarding. 

Thank you so much for giving my boy a better start in life and giving him, such positive memories.
You have been the absolute best!
Overall
Setting
Cleanliness
Food
Communication
by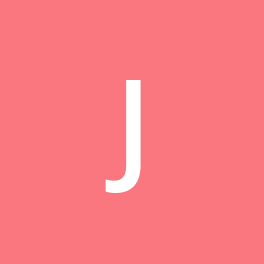 judy_c