Chloe's Reviews
Nanny
Below are the parent reviews for Chloe. Back to Chloe's profile
Average Rating:

(4.33 from 6 reviews)
My kids loved having chloe as their babysitter! I would recommend chloe and would book her again for babysitting. Kids all fast asleep and house quiet on our return home. Thank you chloe 😊
I've been using Chloe as an adhoc babysitter for some time now and I can honestly say she is wonderful. She is so good with my children and they absolutely love her. I would highly recommend Chloe.
Overall
Setting
Cleanliness
Food
Communication
Chloe let me down last minute and left me without childcare. I was able to see past the morning she did not wake up and left me late for work but I am disappointed that she said she would no longer be coming less than 2 weeks before I started a new job.
Overall
Setting
Food
Communication
by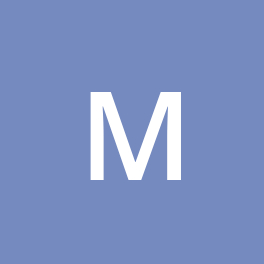 Molly about
Chloe on 06/10/2021
Response by
Chloe on 06/10/2021:
I was due to start this job in the middle of August yet the start date got moved until September. I was supposed to be working 27 hours a week over two days, yet I would be cancelled at short notice and given 1 or 2 hours work or none at all. I was then told I had to work less hours over the coming weeks and was told she has no work for me in December, January and half of February. I was told she was completing a uni course with practical setting hours not a new job. I need a regular income and cannot be expected to work less hours at short notice and not work for months at a time. Yes I did have an alarm issue one morning but would've only been half an hour late, however I was cancelled completely that day and the second day that week, which was unprofessional on her part. Human error happens, it was a genuine mistake of lateness one time. I have given this family two weeks notice of leaving but was sent an angry message and was told not to return.
Chloe has looked after my 4 daughters (currently ranging in age between 1-12) for a number of years, they think she is awesome. My experience of Chloe is a of a thorough professional, yet caring, kind and nurturing and able to build trust with the children.
Overall
Setting
Cleanliness
Food
Communication
Chloe currently looks after my 2 year old and 1 year old several days a week. She has made the process of going back to work so much easier: she is reliable, organised and trustworthy. My boys absolutely love her and she's always thinking of new activities to do with them. She has also babysat for us during the evenings and weekends. I cannot recommend Chloe enough.
Overall
Setting
Cleanliness
Food
Communication
We have had Chloe a few times looking after our 4 children. This has been times just for a few hours and also weekends when we have been away for 2 days.
Chloe is very professional. She does so much with the kids and the absolutely adore her.
Overall
Setting
Cleanliness
Food
Communication
You must be a registered parent and logged in to leave a review.
If you don't have an account then Register Free now.