chloe
Childminder
London Borough Of Hillingdon

Chloe's first Client
Reviewed
Chloe is an exceptional childminder, both professional and nurturing, I was lucky to have found her when I did!

I was Chloe's first client after she left her career as a nursery manager following the birth of her first son Henry and she wanted to care for him and decided to go out on her own. I contacted so many childminders and went to one who was highly recommended but was a complete cash cow (will not name names!) but to the point that my 5 month old was not feeding, hair found in nappies when they got home, and she did impressions of my 18 month old in front of her which I found devastating and very passive aggressive! Chloe immediately put me at ease and her home is exactly that! A home! Clean, well set out for play and she kept me involved throughout the day to reassure me both girls were happy! I've had 3 very happy years with Chloe, and due to a change of my circumstances, we no longer require that full time care, but my girls love her as do me and my husband, and she will always remain a strong family friend as she gave our DD's the best start! They now go to St Swithun Wells and the nursery could not get over how both of them were so good at their phonics and maths! I wish I could say that was down to me, but I work long hours and so I am eternally grateful to Chloe for the effort she put in!

It saddens me that people may be put off by reading a review that is completely unfounded all because Chloe could not accommodate this persons needs. It's selfish and completely unjustified! I am happy to share my number and demonstrate from photos and the link books I've kept over the years at how thorough Chloe is with her care! Given the hours I do and my journey I was often late collecting my DD's and never once did Chloe charge me the extra or complain. Instead I always tried to make the time back with her to account for it, so hope this gives any potential parents seeking a childminder confidence that it is more than just a business for Chloe and she provides a secure haven for our families which should be every parents wish!

Thoughtless and unnecessary reviews are potentially damaging! But I hope that other childminders see potential clients reviews so they know what they're getting in to! Whilst it's important for us to find a good childminder it's also important to respect the good ones out there and the amazing job they do! My two are a great example for Chloe's hard work! Hence what prompted my review which admittedly I should have done before now!
Overall
Setting
Cleanliness
Food
Communication
by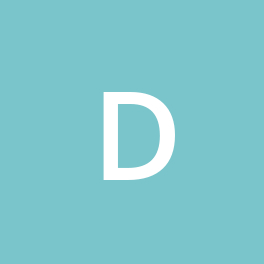 DonnaL