Hermise's Reviews
Childminder
Below are the parent reviews for Hermise. Back to Hermise's profile
Average Rating:

(4.2 from 5 reviews)
I contacted a number of childminders for my 2 young sons, Hermise was the first one the respond and seemed very friendly. She then contacted me and gave me some very useful information about funding and deadlines, I later met her face to face with my children and it became very clear that she was very good at her job. The kids felt very comfortable around her, we even met her husband who was as good with children. This family will genuinely look after your kids like their own and I would recommend them to anyone. I didn't place the kids there as I decided last minute that my 3yo (turning 4) would have a better advantage at a nursery near home. She a mother of 4 and has plenty of experience. If you're looking for a safe and clean home , look no futher.
Overall
Setting
Cleanliness
Food
Communication
first time in using child minder, she sounded good , made all arrangement but disappointed me the last hour, when we were suppose to visit the premises with my child , she cancelled an hour after the appointment was due, and sounded money is the key factor . Very disappointed but also glad I did not place my child there.
by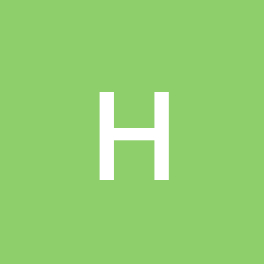 Hellen about
Hermise on 09/11/2021
Response by
Hermise on 09/11/2021:
Sorry you were not happy with my reasons but as I said you were expecting a lot, pick ups from 2 different nurseries and also changed your initial arrangements from 5 days to 3 days. I did explain myself and am also glad you did not bring your child as I can't commit to your requirements so better to not start than to let you down half way through. All the best with your search!
Hermise has been a Godsend to our family. We took our son out of nursery as he wasn't thriving and placed him with Hermise at quite short notice, the change was evident very quickly. Her personalised and hands approach has meant our son frequently asks for her on the days he's not with her, his eating has improved, he's made new friends and all during a pandemic. She's an amazing childminder, endless energy and always smiling.
Overall
Setting
Cleanliness
Food
Communication
Hermise was a lifesaver. We found her during a frenzied last-minute search and I truly believe she was meant to come into my lives.
She toilet-trained our daughter within the first 3 days of my daughter attending her provision. This was a massive area of concern for us, but she made my daughter feel so calm and supported that my daughter didn't even think anything of it, during this major milestone.
Hermise describes her childcare as a home from home and I definitely agree with this. She is the reason why we even searched for a primary school within Hermise's catchment as I want my daughter to continue to experience her warm family values. I felt we were definitely made to feel valued as a family, welcomed into her family and that my child genuinely mattered. Hermise has a fantastic work ethic and as working parents, this is something we highly appreciated straightaway. She has supported our daughter in not only nurturing and caring for her but by ensuring she gets a stimulating and challenging provision in Hermise's care. By far, the best and outstanding childcare I have seen. (Also as an Early Years teacher myself, I can say my daughter is really getting high-quality childcare!)

I just want to add as well, during our rushed settling in period, Hermise did her utmost to ensure not only was my daughter comfortable. It that my husband and I felt confident and reassured. We had the chance to meet her whole family, and this early encounter made us feel that we had made the right choice in finding Hermise to look after our daughter.
Overall
Setting
Cleanliness
Food
Communication
My son who had severe separation anxiety has been with Hermise for just over a year. He absolutely loves it there. I had to pull him out of he's previous childminders due to not being happy and very withdrawn. Hermise has taught my son so much. He would never communicate or play with other children until he started there. Her beautiful home is definitely home from home and you can see children love to be there.
You must be a registered parent and logged in to leave a review.
If you don't have an account then Register Free now.