LittleSeeds's Reviews
Childminder
Below are the parent reviews for LittleSeeds. Back to LittleSeeds's profile
Average Rating:

(5 from 6 reviews)
We have sent both our children to Sarah-Jain. She came highly recommended when we needed to change from our previous childminder when our daughter was 2. Our son has been with SJ since he was 6 months old. They both have had great experiences with her. Even now my daughter is at school she regularly tells us how much she misses her days with SJ.

SJ provides many activities that are all catered towards what each child enjoys and ours have always come out happy, laughing and smiling. They especially love seeing the rabbits and chickens.

We have complete peace of mind when we drop our son off every day.
Overall
Setting
Cleanliness
Food
Communication
by RachelP about
LittleSeeds on 22/03/2022
Sarah-Jain is fabulous! My daughter absolutely adores her. She was quite a quiet little girl who hated leaving my side. Within two days Sarah-Jain had her wrapped round her little finger.

My daughter has come on leaps and bounds with her shyness with all the encouragement she gets from SJ, she is so much more confident and is speaking more.

I only need to say who are we going to see today and she shouts SJ, she really has been a blessing for us. I can't thank her enough for her sleep tips, my other children slept beautifully but my daughter has always struggled, we have just cracked her.

Amazing lady, amazing childminder, I drop my daughter off knowing she's in the best hands.
Overall
Setting
Cleanliness
Food
Communication
by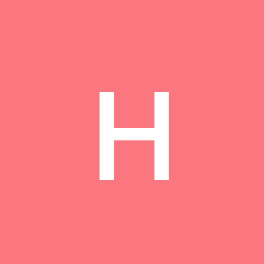 htownson about
LittleSeeds on 26/11/2020
.....most definitely the BEST in this area.

Sarah Jain offers a service like no other, flexibility in a wonderful home environment and having strong links with the local school is a huge bonus. She has an exceptional understanding of children and has provided my child with a safe place when away from home which as a parent is all you really want.

Thank you Sarah Jain for all you do for not just my child but for all the children you care for.
Overall
Setting
Cleanliness
Food
Communication
by Wgc78 about
LittleSeeds on 12/02/2019
Sarah Jain is warm, enthusiastic and very welcoming person for all children !
She is truly putting her heart in her job, she always has a time for all children to cuddle them and cheer them when they need.
I would definitely reccomend her !
Overall
Setting
Cleanliness
Food
Communication
by Anna about
LittleSeeds on 31/07/2018
Our guardian Angel ! Literally can't put into words how wonderful Sarah Jain has been with my twins! She has been a huge help to me as a single mum and together we have achieved many milestones together!
Full of life and laughter!
Sarah Jains surroundings are unique and provide plenty of outdoor activity-tv/films are a luxury which I agree with :)
Food and snacks are all healthy and varied so twins have a very refined palate!
Sarah Jain has the support of a lovely family who have been incredibly welcoming to us, and after 2.5 years we do feel very loved and "part of the family"!
Can not recommend highly enough :) x x
Overall
Setting
Cleanliness
Food
Communication
by
Soph1979 about
LittleSeeds on 14/06/2018
Sarah Jain is a very thoughtful childminder and has a great home for children to explore and play in. I liked the way Sarah rotates the children's toys every week and has a large garden for children to play in. Sarah has a lot of varied childcare experience and is obviously very committed to providing a high quality of care for the children she looks after.
by Vicky100 about
LittleSeeds on 14/11/2011
You must be a registered parent and logged in to leave a review.
If you don't have an account then Register Free now.