BTH's Reviews
Maternity Nurse
Below are the parent reviews for BTH. Back to BTH's profile
Average Rating:

(5 from 8 reviews)
We had our baby girl during lockdown and our families don't live close by either so we found the first few weeks pretty hard going as we had no support. After 6 weeks we were pretty frazzled so we sought Brenda's help to come and look after our girl for a couple of nights a week to give us a break and re-charge.

Not only did Brenda look after our girl exceptionally well, she has also helped guide us with a day and night routine which has helped us all immensely. She also continues to help answer any queries that we have.

Brenda is very experienced, trustworthy and brings a wealth of practical support - I highly recommend her services and support.
Overall
Setting
Cleanliness
Communication
by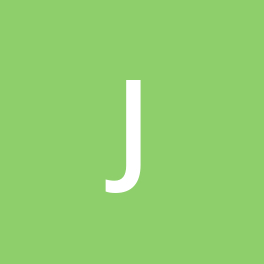 Jem about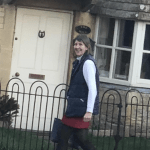 BTH on 23/01/2021
Response by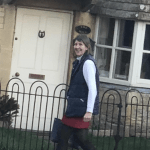 BTH on 24/01/2021:
....we will keep going until she sleeps 7pm to 7am :-)
Brenda
Brenda has been a godsend for us. She took the time to analyse our situation and tailor a schedule for us. My baby sleeps so well now. When we called her, we were at a stage where we thought a good night's sleep wasnt going to happen for us but Brenda gave us a plan and confidence to follow it through. She made herself available whenever we had a question or needed her suggestions. I cannot recommend her enough!! She changed our lives after 4 months of sleep deprivation.
by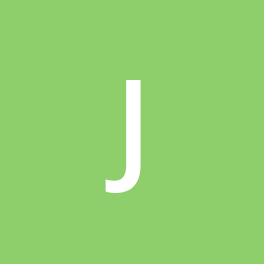 Jessica about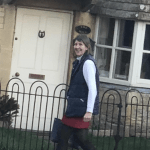 BTH on 03/10/2020
Response by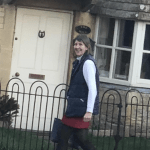 BTH on 04/10/2020:
Thank you Jessica for the lovely review. ☺️
When our son was born, we were keen to have an expert give us no- nonsense advice and to start good habits from the outset. Brenda came to help us on Josh's second night at home and has been a couple of night's a week since then. I'm delighted to say that he is now sleeping seven hours through the night, rarely cries and is a happy little boy!
Brenda's experience and confidence have hugely helped us - thank you Brenda!
Overall
Cleanliness
Communication
by
Sarah about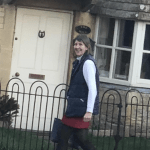 BTH on 09/03/2020
Response by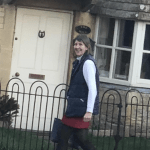 BTH on 09/03/2020:
.....sleeping a 7 hour stretch and still only 9 weeks! What a good boy. It's been a pleasure to look after G 😊 x
I am the mother of four gorgeous and very active little ones (6, 4, 2, and 3 months old baby) and I thought by now I would be able to manage with the non-sleeping of the first few months. I had done it before anyway, right? But I was wrong. I was so exhausted with the broken nights that I could not cope with the days and the huge demands of my other little children. I was desperate when I contacted Brenda with a long list of issues I thought she could help with. The number one: could she make our 8 weeks old baby sleep through the night? She explained the importance of getting things right from an early start and the different ways in which she could help. She also gave me the contact of a mother of three she had just started working with so I could check her references, which was very kind, as she already has lots of great references, but I wanted to check how her methods worked with big families.
Brenda came home for a three hours consultation and stayed with us for one night, starting the sleep training with our baby. She set up a strict routine that we implemented from day one and our baby went from waking up 3-5 times to feed in the night to sleeping through the night (11-12 hours!) in just 3 days! But probably the most helpful thing was to have her on the other side of the line to share any difficulty or anxiety during the first weeks of the new routine. She would answer promptly telling me how to tweak the routine on those days when things did not go as plan. Our baby is now 3 months old has been sleeping through the night most nights for the last month. She is such a happy little thing and I feel like I have a life again.
We were reluctant to spend the money on this as, for us, a night nurse is something only rich people have, but looking back, I would do it again and again and again. Everything is easier when you sleep, so we can now cope better with our other kids' needs too. I recommend anyone considering getting help to talk to Brenda on the phone at least, then you can make a call. And if you have already decided to get help, I cannot recommend Brenda highly enough!
by
Paula about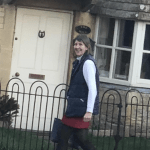 BTH on 16/07/2019
Response by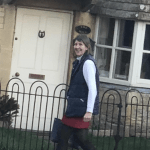 BTH on 16/07/2019:
Thank you Paula, written word for word just the way it was and how it has changed things for the better. Love to all x
We were suffering from sleepless nights and days. Because my little one didnt want me to leave nursing or swinging. We didn't have any routine at all and when we put him down into his crib, he was waking up after 15-30 minutes. And suddenly i said to myself we needed to do something and found Brenda, who is an expert of routines. From the first day, my 6 week old son started to get into the routine. Sometime it was difficult for me because he was crying for a while but he got used to the routine and he can sleep longer and at the end he s happy. I really appreciate Brenda because she was on the other side of the phone 24/7. Thank you so much.
Overall
Setting
Cleanliness
Food
Communication
by
Burcu about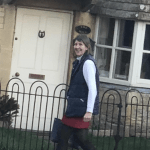 BTH on 06/02/2019
Response by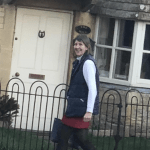 BTH on 06/02/2019:
Thank you Burcu. I am glad everything is progressing in the right direction.
Regards to your family.
Brenda
Brenda supported us as night nurse on the days she covered for her sister Sarah (who was otherwise night nurse to our new born baby girl). She was gentle, confident and relaxed in her handling of the baby, and was extremely knowledgeable and experienced in various baby issues, with good advice to offer. A thorough professional, we would highly recommend her to all new parents!
Overall
Setting
Cleanliness
Food
Communication
by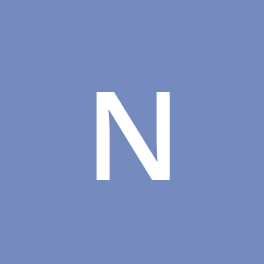 Niti JT about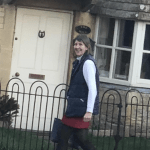 BTH on 02/01/2019
Response by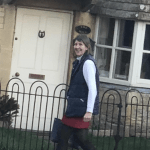 BTH on 03/01/2019:
Thank you very much for the review.
A very happy new year to you and all the family!
Brenda is absolutely wonderful in providing guidance for a structured routine that works instantaneously on children for sleep training. She has a very simple military approach with regard to timings and the routine is presented very clearly on one A4 sheet of paper so that it's easy to read, and it really does work - infants respond very well to it.

After one 3 hour visit in the day the routine was implemented immediately, the night nanny told not to come and since then we have not needed a night nanny once as my twins were sleeping through the night for 11 hours by the 2nd evening! The routine also helped remove any fussiness when drinking milk and weaning, and also cleared the wind and reflux issues entirely that my twins were experiencing without having to use any medication. I am so grateful to have found Brenda on childcare.co.uk, and highly recommend her as she has allowed us to have our nights back with good sleep and thus a far more harmonious home for all of us with raising twins.
Overall
Setting
Cleanliness
Food
Communication
by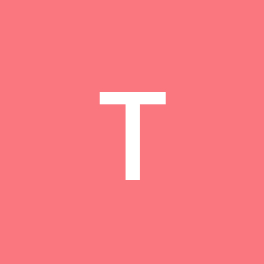 Twin Mom about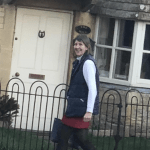 BTH on 04/12/2018
Response by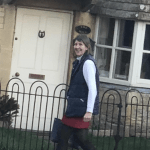 BTH on 04/12/2018:
Thank you E, it was lovely working with you and all your family.

Brenda
We had been struggling in an unpredictable cycle of napping and feeding, making it incredibly hard to make social plans (or even leave the house some days!).

We had tried starting to follow a routine based on the books we had read with mixed success, but a half-day visit from Brenda really helped give us the confidence to follow through with it. We saw the results almost immediately and now have a much more content little girl.

During our visit Brenda quickly established the issues and gave us practical advice we could follow. After the initial visit Brenda was very responsive to our follow up questions, which we really appreciated.
by Anna about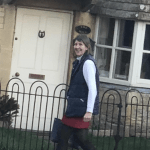 BTH on 01/11/2018
Response by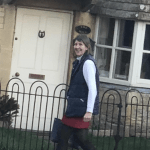 BTH on 01/11/2018:
Keep up the good training and baby S will always nap and eat well 🙂
We found Brenda on childcare.co.uk and struck gold! Brenda supported us closely for the first few months of our little boys life as a night nurse, breast feeding advice, routine planning, and most invaluably gave us confidence to dive into parenting, which being our first child, was a huge unknown! Brenda is incredibly professional, experienced, knowledgable, and dare I say it - always right, because her experience of multiple years leaves few baby habits unseen!
Brenda has also looked after our son for days when I kept in touch with work and they had a great time. I didn't worry about our son in Brenda's care for a second and wouldn't hesitate to recommend her to anyone - in fact, I have already recommended her to several friends, particularly for 'routine setting' help who now share our gratitude and admiration of her fantastic work, and sleep results.
by
ruth about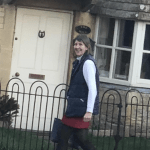 BTH on 24/10/2018
Response by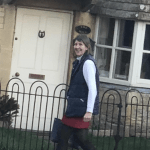 BTH on 24/10/2018:
Thank you Ruth, big kiss to Myles! X
You must be a registered parent and logged in to leave a review.
If you don't have an account then Register Free now.