NaomisCosyHouse's Reviews
Childminder
Below are the parent reviews for NaomisCosyHouse. Back to NaomisCosyHouse's profile
Average Rating:

(5 from 3 reviews)
My son has been cared for by Nicki for the past 2 1/2 years. My son has autism and adhd- it was partly due to this that placements in other settings had not been successful. Nicki welcomed my son and made it her goal to ensure his every need was met. In addition to this she attended further training to further understand his condition.

Trust has always been a struggle for my son but he trusted Nicki implicitly. He felt safe and secure in her home.

Nicki would always ask my son what he would like for his evening meal- something he always looked forward to. Even to this day he will often say "it's not as good as Nicki's".

Nicki felt it was important for my sons development that he found an interest and hobby. She took it upon herself to research football teams in the local area. She even visited a training session to scope out the possibility of him attending. This proved a wonderful idea and his confidence and social development rocketed.

Education is of paramount importance to Nicki and she always made time in the day to ensure any homework was completed- or in my sons case try with all her might to encourage him to try.

Nicki would always work hard to arrange day trips in the holidays that all the children would enjoy. My son had an incredible day at a safari park.

I can openly admit that due to previous experiences that I can struggle with trusting people where it comes to caring for my son. I can say with my whole heart that I have never, ever doubted Nicki's abilities to care for my son in a safe, warm and caring environment.

Communication and mutual respect was always a given and I'm glad to say we had a wonderful working relationship. I value and respect Nicki whole heartedly.

My son, at times made things challenging but Nicki never gave up on him and always did all she could to support and understand his needs and feelings. This is something I will always be eternally grateful for.

Nicki has always been flexible and understanding of my work and supported me fully as a single working mother.

I am sad to say our contract has ended, this is purely due to my son going to secondary school.

In a nut shell- if you are seeking a childminder who will always put the individual needs of your child at the forefront- Nicki is the lady for you. Truly amazing lady.
Overall
Setting
Cleanliness
Food
Communication
by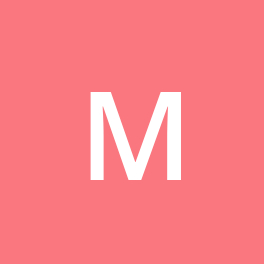 Melanie about
NaomisCosyHouse on 17/07/2020
My son attended Naomi's Cosy House for a while, only recently leaving. He absolutely adored going there. If it wasn't for a change in work hours I would still be taking him!
I felt safe in the knowledge that my son was well looked after, fed, educated and was having fun. Healthy meals were given and my new turned fussy eater was catered for!
They would always go the extra mile with being flexible and nothing was too much trouble.
My son was also regularly taken out on trips i.e. to the park.
Overall a fantastic service, very highly recommended. My son was so upset to leave and often mentions everyone still up to now.
Thanks again Naomi's Cosy House!
Overall
Setting
Cleanliness
Food
Communication
by Rachel_J about
NaomisCosyHouse on 06/02/2018
My daughter Sade started at this setting with Nicki a littl over two years ago now, and from the start it was pleasant to see the bond they formed. Not only was Nicki a great help to our family with childcare but has also helped my daughter develop mentally and emotionally throughout her time there.

I am pleased to say that as a carer, Nicki has stepped forward beyond her remit and has become a friend who my daughter still talks about dearly. Always professional and there in an emergency without question a great start in life for the young ones in her care!
Overall
Setting
Cleanliness
Food
Communication
by
Shalae about
NaomisCosyHouse on 03/01/2017
You must be a registered parent and logged in to leave a review.
If you don't have an account then Register Free now.