Nearly a sixth of childcare providers set to close permanently due to Covid-19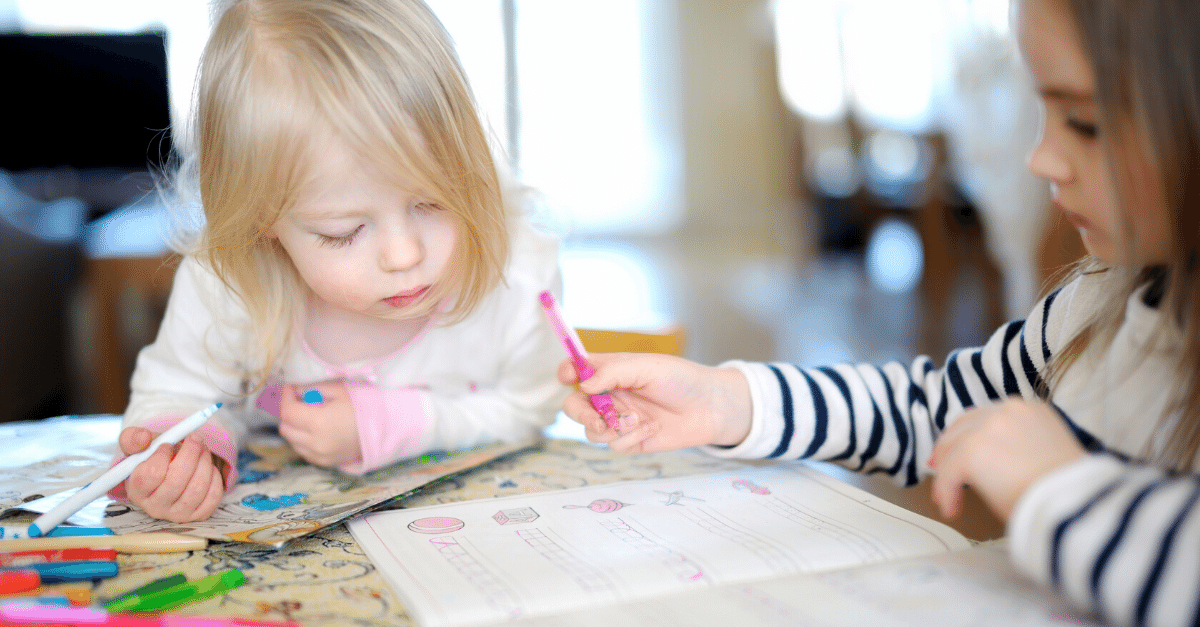 As the coronavirus lockdown continues in the UK, we wanted to find out how this has impacted our childcare provider members, so we asked more than 2,000 nurseries and registered childminders how the covid-19 pandemic has affected them and if they plan on permanently closing as a result.
The results were staggering, revealing that nearly a sixth (15.5%) of UK providers are set to permanently close as a result of coronavirus, which could result in more than 250,000 childcare spaces no longer being available in the UK* - further increasing the need for childcare by 28%!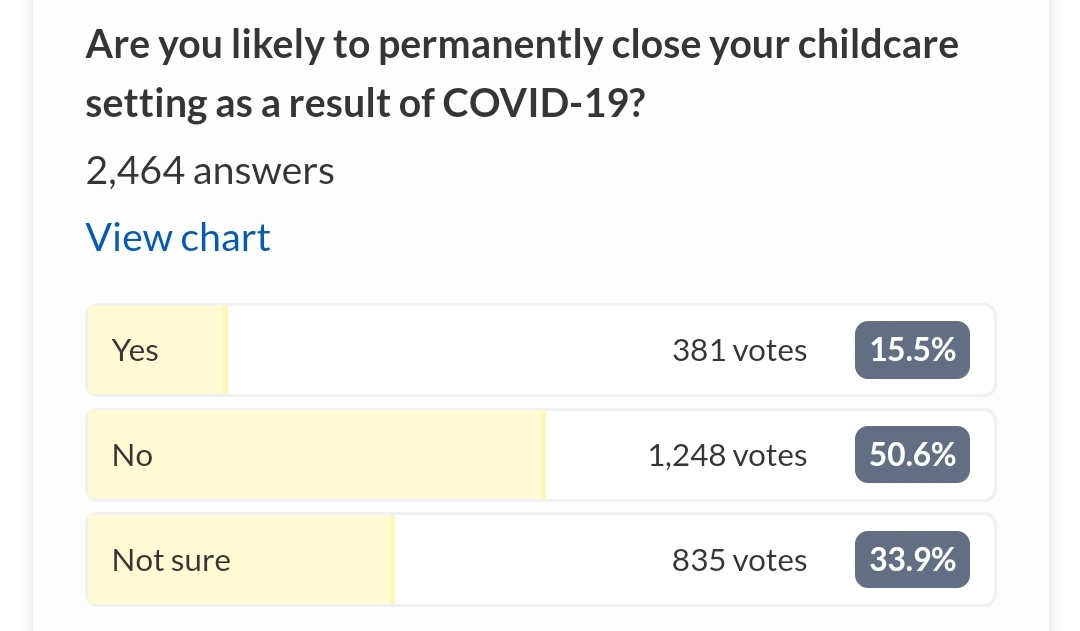 The poll also revealed that only half of childcare providers (50.6%) are likely to reopen after lockdown, while a third (33.9%) state they are still undecided if they will be able to continue business.
When we asked providers why they plan on closing due to Covid-19, nearly three quarters (73%) said it's due to personal financial problems, whereas just under a third (27%) said their customers will no longer need their facility after the pandemic.
Delving into this further, we discovered providers believe there will be a rise in home-schooling, as well as an increase in parents no longer being able to afford the same childcare options as before.
Our internal data shows that there are usually around 900,000 parents in Britain seeking childcare. If the result of the poll findings were to become an eventuality, then the number of parents seeking childcare will increase to over 1.1 million - an increase of 28.2%.
A previous poll we ran on homeschooling revealed that nearly a quarter of British parents (23%) are likely to continue home-schooling their children when the government eases the coronavirus lockdown measures. The poll of more than 2,000 parents indicates that more than 2 million** school spaces will be made available from September 2020 should these parents continue home-schooling.
You can read more about the homeschooling findings here: https://www.childcare.co.uk/news/homeschool
Richard Conway, founder of Childcare.co.uk, said,
"As the coronavirus pandemic has progressed in the UK, we've seen first-hand the effect it's had on childcare providers as some have been forced to temporarily close whilst others manage to stay afloat as they support key workers. Therefore, as this uncertain time continues, we decided to survey some of our childcare providers to find out just how the pandemic will affect them in the long term; and it was shocking to discover how many are set to permanently close as a result.
"Following a previous poll that revealed that nearly a quarter of British parents are considering home-schooling once lockdown ends, it's no surprise to learn that childcare providers will suffer as a result. But, as other parents plan to head straight back to the office, hopefully the business of childcare will pick up and bounce back."
* https://www.gov.uk/government/collections/statistics-childcare-and-early-years
** https://www.gov.uk/government/statistics/school-capacity-academic-year-2018-to-2019
Don't have an account? Register free today
Sign up in one minute, no payment details required.
Member benefits include:
Add a free profile detailing your requirements or services
Search by postcode for local members near you
Read and reply to messages for free
Optional paid services available