Jack and Jill Nursery Ltd's Reviews
Nursery
Below are the parent reviews for jandjnursery. Back to jandjnursery's profile
Average Rating:

(4.83 from 6 reviews)
My son has spent the last 5 months with Emma and her excellent team at Jack and Jill's Nursery having re-located from Northumberland in March 2014.

From start to finish (and we are only leaving because he is going to school) they have been nothing but caring and professional from the first visit to my son's last day.

The nursery is the ground floor of a huge old house, with every bit of space well utilised - from the cosy quiet area under the stairs to the messy play area in the tiled hallway. And, with a sheltered, secure outdoor area it really has everything to offer.

My son was welcomed from the outset and I can honestly say that the transition of him going there was by far the easiest I have encountered - I put that down to the excellence of the staff.

Meals are freshly cooked each day with snack times being healthy fruit or similar.

I would highly recommend to anyone looking for an environment that encourages learning and development whilst at the same time providing a caring support structure for their child.
by Loubell7 about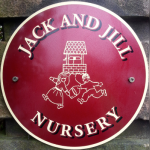 jandjnursery on 09/09/2014
Response by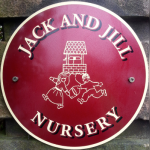 jandjnursery on 01/04/2015:
Thank you so much for your kind words Louise.
It really is reviews like this that absolutely make our day.
Knowing all our hard work and efforts are appreciated by those who matter the most to us means the world to us
He's a real miss and we hope he is having a fab time at big school, we're sure he will have settled beautifully.

All the best

Emma
It is very hard for us to find words to thank you all for all your care, help and advice with both our children over the past 6 years. It is due to the excellent care they have received that they are turning into independent, happy young people. We will miss you all immensely, and you have truly provided them with the best possible start in life. All our thanks and best wishes for the future
by KELLYx4 about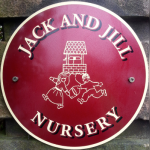 jandjnursery on 10/05/2014
Response by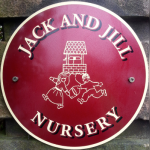 jandjnursery on 14/05/2014:
We are going to miss them SO much :( - you guys too. It is the end of an era!

We are so touched by your comments and wish you all, all the luck in the world. Please keep in touch and remember the schools hold - looking forward to seeing them back here and hearing of tales of school x
This is a great place for the wee ones. My little one has come on so much in the last year and eats so much more at nursery than she does at home, but having seen what they eat, I'd prefer that than our stuff (don't tell the wife)
The lasses do a great job and have the patience of a saints. my little one comes home full of the things she has been up to.
No hesitation in recommending this place at all!
by HEB79 about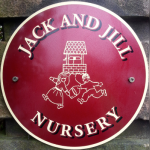 jandjnursery on 09/05/2014
Response by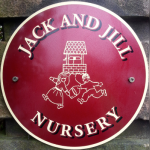 jandjnursery on 14/05/2014:
Ha, we shall keep it hush hush - we should start doing doggy bags for tea - lol.

Thank you very much for the kind words - it is very appreciated to get such warm feedback. It's great to hear mini-me is coming home full of exciting tales about here x
I enrolled my daughter here in March 2014 at 8 months. From the first telephone call to starting her full time and throughout all the staff have been so warm, welcoming, supportive and above all great with my daughter. We had plenty of opportunity to visit and do 'settling in' time/days and my daughter has never fussed, it really is a home from home. They provide such a wide range of home cooked lunches and snacks she is getting to try a great variety of foods and to top it off she is so tired from all the fun she has there she sleeps for hours after, yippee, everyone's happy happy happy.
by Sandra32 about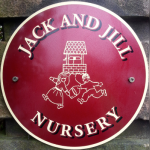 jandjnursery on 02/04/2014
Response by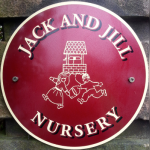 jandjnursery on 14/05/2014:
Thanks Sandra - Lovely words. We're pleased to hear such positivity about our setting, the girls def deserve the recognition - so Thank you :) x
A very good nursery the staff are very kind and helpful . My son loved it. Lots of things to do and learn about. Lots of activities.relating to the seasons , celebrations etc Great home made food and snacks which he ate all of it. Would highly recommend
by Michele about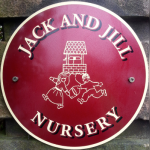 jandjnursery on 02/04/2014
Response by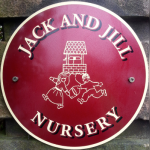 jandjnursery on 14/05/2014:
Aw, Thank you - we appreciate the kind words :D x
Both my children went to this nursery, both from 5 months old till they both went to school. It was a home from home and cannot recommend enough. My children thrived and loved going to the nursery.
I'm ashamed to admit on the weeks they didn't go they both moaned about not going!! The staff are fab, as they need to be when you trust them with your most treasured possessions!
The food is nutritious and yummy. The rooms are fantastically decorated and an amazing sensory experience.
Honestly cannot recommend them enough!
by Bex1054 about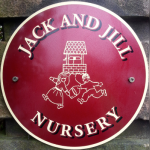 jandjnursery on 01/04/2014
Response by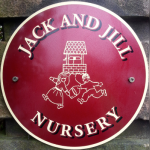 jandjnursery on 14/05/2014:
Thank you! What a lovely write up - We do our best :D x
Showing
1 to 6 of 6
results.
You must be a registered parent and logged in to leave a review.
If you don't have an account then Register Free now.