Just Kiddin's Reviews
Childminder
Below are the parent reviews for Just Kiddin. Back to Just Kiddin's profile
Average Rating:

(5 from 7 reviews)
My daughter who is now 2 has been going to Wendie since she was 6 months old. She now also has my son and drops him and picks him up from school. Wendie treats my children with love and kindness and to my little girl she is also her nanny. Wendie has been a fantastic support to both me and my my children and I couldn't ask for a better person to look after them.
Overall
Setting
Cleanliness
Food
Communication
by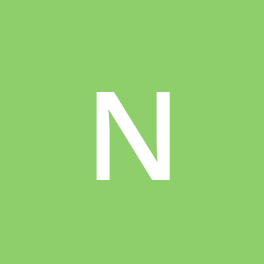 Nicki Sl about
Just Kiddin on 16/10/2020
Wendie has been looking after my daughter since she was 14 months old, she is an ex-23 weeker and has been under the hospital for care and follow ups. At the time of starting in the setting she had only just started sitting. Wendie has been very supportive and worked with both myself and my husband and taking on the advice and guidance with the hospital as regards my daughters ongoing care. She has tailored activities and tasks when required to help my daughter hit her developmental milestones, the pushes when she needs them and the support and confidence to keep trying.

In September my daughter will leave the setting for school, with Wendies help she has become an extremely capable, confident and precocious four year old.

Wendie treats my daughter as one of her own and I cannot bestow any higher praise than that, choosing Wendie as my childminder was one of the best desicions i've made.
Overall
Setting
Cleanliness
Food
Communication
by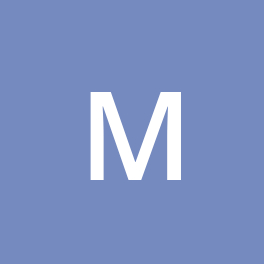 mrsck about
Just Kiddin on 03/03/2020
Wendie has had our daughter eve since she was 4 months old. It has been amazing to see how much eve has grown and progressed since the first day she started with wendie. Wendie has always catered for all the children's individual needs and allows children to learn for themselves eve now 3 has learnt so many things such a counting to 20, knowing her shapes and even naming different animals. Wendie always makes the children and parents feel welcome and is very easy to talk to. Me and my partner love hearing about what eve has been up to during the day and when she brings different things home she has made. I would highly recommend wendie and wouldn't even think of going anywhere else.
Overall
Setting
Cleanliness
Food
Communication
by Hay213 about
Just Kiddin on 11/03/2019
Wendie has been looking after our daughter for nearly a year now. She was 11 months when we started our journey with Wendie and we are very grateful for everything she does for Clara.
Wendie provides very caring, stimulating but most importantly loving environment for our little girl.
Wendie formed a very special bond with our daughter which can't be replaced.
Wendie provides very healthy meals which my daughter loves, she always accommodates individual dietary needs and offers advise/ works with parent.
Children often go for days out to local farms, parks, play centres or meet with other childminder's for play dates.
Wendie carries out educational activities daily and child's progress is documented in a personal folder each child holds.
We love this as it shows us exactly the progress our daughter makes but also will be a great keepsake!
Overall
Setting
Cleanliness
Food
Communication
by
aggie about
Just Kiddin on 30/10/2016
Wendie was recommended to us via our previous childminder, as wanted to have my youngest son settled with a childminder before starting nursery at the school he was attending.
I am so greatfull for that recommendation.
Both my sons now 3 and 7 love Wendie to bits, they have fun with her everyday. And neither of them have ever been upset about going.
Wendie is a big part of our family life, as my boys are with her 7:30-17:00 5 days a week.
So it is important that my children are happy with her and I can honestly say they are!
She does all sorts of activities, such as baking, arts and crafts (my children love showing off what they have made), messy play and much much more.
I personally think that a childminder (Wendie in this case) brings so much more to your child's life than any nursery could. They are a home from home setting but still very structured, and is more one on one. Where your child has Wendie's attention rather than having to share her with 20 other children.
She keeps you fully informed of any changes she notices with your child and helps bring them on.
What more could a parent ask for??
If your thinking of using Wendie as your childminder and you would like anymore info parent-parent then please feel free to contact me
by Lianne4 about
Just Kiddin on 26/11/2015
Wendie currently looks after our little daughter, Aoife. This has been on an-going basis for almost twelve months. We have been so impressed with the high quality childcare that Wendie offers, our other two children now use Wendie's before and after school service. Located in the lovely village of Stonnal, Wendie offers a homely and supportive environment for the children in her care. Stonnal is easy to access for us returning from work in both Birmingham and Leicester and very worth the extra five minutes travelling time back to our home in Lichfield. Our children enjoy the lovely food that Wendie provides as well as having the opportunity to play with their peers, undertake cooking and baking, complete craft activities and attend the local park. Wendie is a warm and friendly person. She is always approachable and as well as caring for children to an excellent standard, brings an element of fun to her work. Both myself and my husband hold senior positions within the public sector (Police and Nursing). We are happy to provide both written and verbal feedback regarding our experience with Wendie, if that would be helpful.
by
kathfric about
Just Kiddin on 25/02/2015
Our little girl, Aoife, has been looked after by Wendie since May 2014. Following an extensive search throughout the local area, my husband and I visited Wendie at her home to discuss our childcare requirements. We work in senior positions within the police service and the NHS (I am a Health Visitor) so finding first class childcare is of paramount importance to us.
Wendie is friendly, approachable and very caring. Wendie has adapted her home to cater for the needs of the children that she looks after. There are a range of toys and equipment both inside the home and also in the garden. In addition to this, Wendie entertains the children with many local visits to places of interest as well as indoor play activities.
Our daughter is happy and always smiles when we arrive at Wendie's home. Wendie provides a well balanced and healthy diet for our daughter and encourages her to enjoy food and socialise with her peers.
Wendie communicates well with parents and maintains a detailed portfolio of each child that she cares for. We receive email photos of our daughter on occasions as well as art work and other objects that Aoife has made.
Wendie is a wonderful childminder and we would have absolutely no hesitation in recommending her for your childcare needs. We are also happy to provide verbal /email feedback if further details are required
by
kathfric about
Just Kiddin on 01/10/2014
You must be a registered parent and logged in to leave a review.
If you don't have an account then Register Free now.