Anabela Santos's Reviews
Childminder
Below are the parent reviews for Anabela Santos. Back to Anabela Santos's profile
Average Rating:

(5 from 7 reviews)
My little girl has been going to Anabela on a Wednesday since January 2014. Its always scary leaving your child with someone new at first but from the moment I met Anabela I knew my little girt would love her. She is flexible, great fun and an absolutely wonderful person.

She provides a great range of activities for the children and they are always out and about and having fun.

I would recommend Anabela 100% to anyone. When I pick my daugher up at the end of the day we always have a battle as she never wants to go home.

She is an absolute superstar and I would never hesitate to use her again in the future if needed.
by Sammynro about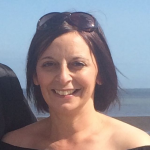 Anabela Santos on 19/06/2014
My daughter has been going to Anabela after nursery for 8 months. From the very first day Anabela has been wonderful, she made us feel so welcome in her house and always provides an organised but very stimulating and creative atmosphere for the children in her care. She does an excellent variety of activities: craft, playgroups, walks in the park and woods sometimes even trips into town to the library.

My daughter always comes back beaming with smiles and lots to tell me about her day after her session. Anabela keeps a diary for each session (with photos!) which is wonderful for us to read at home together and to show the grandparents.

I am planning to send my 9 month old son to her in September and have absolutely no worries about it, am actually really excited that he will get to know Anabela too, I know he will think she is wonderful like we do!
by Lizcello about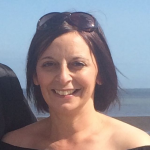 Anabela Santos on 22/04/2013
Our little boy's been with Anabela since he was nine months old. He has flourished under her care and is so happy in her home. Anabela is such a caring person and has a genuine passion for looking after children.

Every day brings a range of lovely activities, from trips to the library, to crafts, to singing, to playgroups. Despite being less than eighteen months old, we've already received a handmade Christmas tree decoration and hand-crafted cards for Mother's Day and Easter from our little boy.

Anabela is really flexible and accommodating - we're very lucky to have found her and have no hesitation in recommending her to other parents.
by quinnite about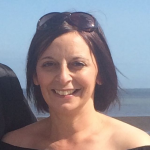 Anabela Santos on 01/04/2013
Both my children are minded by Anabela and the care she has provided is always outstanding. My son who is now 3 was her first mindee, he started with her aged 8 months and my daughter who is 1 joined him aged 9 months. They love her like she is a member of our family and she creates a warm, stimulating learning atmosphere which they thrive in.

We chose to send our son to Carfield School (not our nearest school) when he was old enough for nursery so he could continue in her care and so our daughter could also stay with Anabela, that is how highly we value her work.

Ananbela provides plenty of appropriate activities including excellent art and craft sessions and interesting outings. She also makes good use of the playgroups and the supportive network of childminders in the local area so her mindees often spend time with a variety of other adults and children.
Anabela has also been really flexible as our needs as a family have grown and changed, this has been invaluable.

My sister has also used Anabela as emergency childcare during the school holidays for my niece who is 8 and she is hovering over my should......she would like me to write that "Annie is a caring and loving person". Thanks for your help Millie!

My children adore her, she is fantastic and makes our working lives manageable and worry free. I would highly recommend her services.
by liz766 about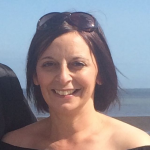 Anabela Santos on 27/03/2012
My son is with Anabela and he loves every minute with her! He often requests to go to her house even on the days he is not with her and shouts her name at breakfast time ;-) (he is just 2). Anabela`s house is very welcoming, the family is lovely, her toys are fab, the craft she does with all the kids are great and she is so lovely, warm and caring with all the kids. She often takes the kids out on adventures and there are always lovely pictures to see at the end of a day. If we ever needed any help, or a few extra hours on top of our regular days, she makes sure to find a way to make it possible. That`s very rare!
I highly recommend Anabela to everyone, but be aware that your kids might not want to come home with you at pick up time;-)
by heysonja about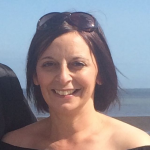 Anabela Santos on 21/02/2012
my child has been cared for by Anabela since he was 10 months old and he is now nearly 3 years old. He has loved every minute that he has spent with her and has built strong friendships with her children and the other children that Anabela cares for. He adores Anabela and feels very safe and secure to be looked after by her. Anabela is always careful to plan engaging creative, learning and play activities for the children that she minds and has helped my child to develop into a happy secure little person. I would happily recommend her to everyone!
by carah about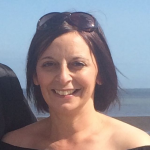 Anabela Santos on 21/02/2012
You must be a registered parent and logged in to leave a review.
If you don't have an account then Register Free now.