My Summary
About Me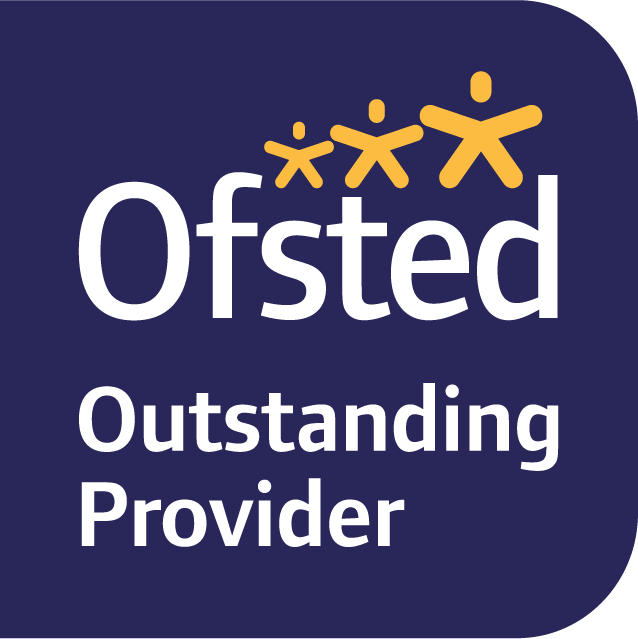 The Benefits of a Childminder:-

Childminders play an important role in giving parents a greater choice of high quality, flexible childcare and family support service services. The combination of continuity of care, ability to offer a lower child to carer ratio and a superb mix of 'learning through play' and 'learning through every day experiences in a caring homely environment' makes registered childminders a good option for parent looking for childcare.
Childminders can provide:

* Childcare in a warm & friendly, family home environment.

* Offering flexible hours of childcare to work around your requirements, usually also at a lower cost.

* Childcare based around a child's usual home life to help make them feel secure and settled.

* Offering 'wraparound' or 'continuity of care'. This can begin from when your child is a baby / toddler, through to when your child attends school, by offering collection from school / after club and also school holiday care.

* Accredited Childminders, like myself, can provide up to 30 hours per week of Government Funded pre-school places for 3 & 4 year olds and eligible 2 year olds, at hours to suit individual needs, without additional 'add-on' charges that many nursery / pre-schools charge.

* As well as the learning through the structured routine of story time, music time and guided play, children gain a wide variety of learning experiences that come from everyday activities, role play, free play and attending various groups, parks, farms, shops, on a more regular basis rather than other childcare settings can offer.

Welcome – Me & My Family:
Welcome to Rainbows Childcare Iwade. My name is Toni Fawcett, I am an accredited Childminder (able to offer the government funded pre-school childcare places), registered and inspected by OFSTED and a member of PACEY (Professional Association for Childcare & Early Years), ICO & Childcare.co.uk.
I moved to Sittingbourne from Canterbury 14 years ago and trained as a Childminder shortly after. I'm now in my 13th year and still love caring for all the little people that come through my setting just as much as when I first started. My family and I moved to Iwade in June 2018, my younger children, now age 14 & 12, currently attend Highsted Grammar School & Westlands Secondary. My two older children, 23 & 27 have 'flown the nest' and now have jobs and places of their own.

Qualifications:
To train as a Childminder, I completed the CACHE Level 3 Diploma in Home-Based Childcare (A-Level standard). Completed a full Pediatric First Aid course (which is updated every 3 years), Safeguarding & Child Protection courses (which are updated every 2 years). I have had medical checks and both my husband and I have had checks cleared by the CRB (Criminal Records Bureau). I am accredited to offer the Early Years Pre-School Sessions (15 or 30 hours of childcare funded by the government). I am continuously updating my CDP file with various additional courses, such as, Infection Control, Health & Hygine, The Importance of Learning through Play in the Early Years, Food Safety, and many more, to ensure that I keep my skills and knowledge refreshed and up to date. Details of all of the above are available for parents to see upon request.

My Childcare practice:
I aim to create a happy, caring and stimulating, 'home from home' style environment, where all children receive the attention and encouragement they need to thrive. I want all the children I care for to feel at home, safe, happy, content and included in our 'family' environment.
I have a purpose made playroom and outside play area, especially for work, where we can have free flow play all year round. I have an extensive supply of toys, crafts and equipment to be able to provide your child(ren) with a wide range of activities to help them enjoy learning through play every day.
I will include involvement in activities such as baking & cooking, shopping and gardening, where your child can play, learn and develop. As a mother myself, I appreciate that you, as the parents, are the most important people in your child's life and I know that you will want the best for your child whilst they are in my care, I will therefore consult with you on all aspects of your child's care, either verbally, via text message or email or via their Daily App Chat.

I check all my equipment & toys on a regular basis to ensure everything is safe and I aim to use at least 10% of my monthly income to buy new toys and materials so resources are refreshed on a regular basis. I also belong to the library and a toy library, so all children have access to a variety of toys and books to keep them interested in learning through their play.

Insurance:
My public liability insurance is with Pacey & Sun Alliance and I comply with all the requirements laid down by the insurance company. I have fully comprehensive car insurance with business class cover and always ensure that children are restrained in a safety seat or with seat belt suitable for their age/weight. (Insurance details are available to see upon request)

Registration:
A childminder MUST BY LAW register with OFSTED. The purpose of registration is: 'To protect children & to provide reassurance to parents using childcare and to ensure that childminding services meet acceptable standards'.
To achieve registration a childminder is required to comply with standards of safety, equipment, number of children etc. The home environment is checked to ensure that it meets the standers required and that it is suitable to care for children. Reference and health checks are required, as are police checks on all individual in the households over the age of 16yrs. Following on from registration, childminders are inspected regularly by Ofsted. Local Health and Social Services officers keep a register of all childminders who have completed the registration process.

Contracts:
When you have decided if you would like me to take the role of childminder to your child, there will be a fair amount of paperwork to go through. The main document is the contract. This is a signed agreement between both parents and childminder and it includes details of hours of work, rate of pay, holidays, holiday pay, illness, overtime and length of notice required the end the agreement. There is an individual contract for each family in my care, which is signed by the parents and myself, it is a confidential document and kept in a secure file. My contract is reviewed on a regular basis (this does not mean that changes will be made at every review, merely that time is taken to ensure that all areas of the contract are still applicable to all individuals concerned).
The contract will be signed once you have chosen me as your childminder, although its' full effect will not come into place until the settling in period has expired. I also have a number of policies and consent forms that run alongside the contract and are required to be signed with the contract. If you have any queries with any of the paperwork, please do not hesitate to discuss it with me.

Settling In:
Once all paperwork has been completed, I will discuss with parents how they wish to commence the childcare. If there is more than a month to go until the start date than my preferred option is to offer the child/children to come to my house, before the date that the contract starts, so that they may have a few hours to adjust to their new surroundings. I have found that a couple of short sessions have been beneficial to all involved. It gives parents peace of mind that their child will settle easily once the full contract commences, it allows the child to have some understanding of where they will be going and who they will be with and it allows me some time to get to know the child individually so that I am better placed to meet their needs. Of course this is subject to each parents wishes and they may feel that this is not needed in their case, or indeed it may not be necessary, particularly if the child is older/or attending breakfast and/or afterschool club as they are more able to understand changes or if there is little time until the start of the contract anyway. I am open to discussions regarding this.
Once the contract is signed, I will create your child's own Learning Journey and care folder. I will also order a personalized bag, name tag keyring & drinks bottle (I will ask for a contribution of £20 for this pack, with the rest subsidized by me). The bags are the ideal size for you to use to transport your child's belongings to each session, such as; a change of clothes, hats, comforters, any medicines etc.
Once the contract has commenced, I operate a four week 'settling in' period. This means that whilst all the terms of the contract stand, full fees are paid and childcare is offered, the contract may be terminated by either side without notice. I have found this again to be beneficial to all involved. Whilst I will do my best to help children settle, there may occasionally be a situation where the childcare arrangement is just not working out, this could be for the parent, the child or the childminder and in these cases, either party can state that they wish to end the contract straight away and not need any notice. Fees for the hours already worked are still due.

After the four week settling in period, the full terms of the contract apply and both parents and childminder must give at least four weeks notice in writing if they wish to end the contract. Full fees are payable for these four weeks, regardless of whether or not the child attends.
As a childminder I will keep records, policies and procedures required for the efficient and safe management of my childminding practice and also promote the welfare, care and learning of all children. These will need to be read and signed by parents and their contents apply alongside the Contract. This paperwork will be kept in the manner set out by the ICO and following the GDPR requirements. When the timescale for expiry of the paperwork is reached, any paperwork still remaining will be shredded and disposed of securely.

Drop Off & Collection:
I operate a 'door step' policy, where children will be met at the gate (there is a doorbell on the side gate) and welcomed in by myself or my staff. There are two main reasons for this;
1) children can sometimes suffer a feeling of detachment anxiety at some point, sometimes it can come and go unexpectedly. In my experience, a quick kiss and cuddle and waving goodbye at the gate means I/we can bring them through quickly and distract them if needed and prevents them from thinking that mummy or daddy are going to stay and play with them if they bring them right in to the setting.
2) There are usually other children in the setting and if there are other adults coming and going it can cause them confusion, maybe even be scary for them and / or it increases their chances of being knocked over if there are more adults in the space.
I understand that there may be occasions where parents would like to come into the setting to see what their children have been doing or to review their childs progress and I am more than happy to arrange this individually with times that suit.

Communication:
As Parents, you are the central adults in your child's life and ones making decisions on their behalf. I will therefore endeavour to work closely with you in order to carry out your wishes for your child. It is therefore important that we have an excellent communication system. I appreciate that as a working Parent you may be in a rush to go to work in the mornings and in the evenings you may well be tired and need to pick up and go as quickly as possible (as I was when I worked full time and left my sons with a childminder), so for babies & young children, I like to use a whattsApp or Messenger group chat to let you know what their day has been like. Please also feel free to use these yourself and keep me informed of any information that you wish me to know regarding your child.
In addition, I am always happy to discuss your child and their care with you at any time that is convenient to us both, whether in person, via email or text (please note that during working hours there may be a delay in replying due to caring for the children and out of working hours there may be a delay due to personal family commitments but I will always do my best to respond as soon as I can.

Care, Learning & Play:
Children learn best when they are in a safe and caring environment where they are stimulated through play. Babies and young children develop faster when they are in a caring relationship with an adult. "A baby will learn to walk faster when they have a safe pair of arms to walk towards and a toddler will learn to talk, when they have an adult listening and responding to them"
I will strive to provide your child with an environment that will be caring, fun and stimulating; providing learning through play and daily activities.
I will provide activities that support the main learning areas of the EYFS (Early Years Foundation Stage):

THE PRIME AREAS:
Communication & Language
Physical Development
Personal, Social and Emotional Development

THE SPECIFIC AREAS:
Mathematics
Literacy
Understanding the World
Expressive Arts & Design

Activities can include (but are not limited to):

* Outdoor / free flow play
* Fancy Dress/Role Play
* Books / cosy reading corner
* Gardening
* Small world toys
* Construction toys
* Music time
* Figures & Action toys
* Light box
* Loose parts
* Sensory baskets
* Story time
* Water play
* Sand & messy play
* Parks / Playcentres
* Arts & crafts
* Cooking


Equipment & Facilities:
I have a wide range of toys and equipment to suit all needs and stages of development in children.
A small example of these are:
* Construction toys * Books & Games
* Baby & Toddler toys * Ride on Toys
* Lego Duplo * Sand & Water play
* Puzzles & Jigsaws * Play Dens & Tents
* Building Blocks * Sensory baskets
* Role-play – inc dressing up
* Curiosity boxes
* Kitchen/Play food etc * Cars & Play mats
* Prams & Dolls * Dolls House
* Art materials * Audio & Visual (CD's, DVD's etc)
* Farm & Zoo animals * Dinosaurs & Fairys

Outdoors:
My back garden has a designated play area laid with artificial grass enclosed with childrens fencing all round. There is a patio area and also grassed lawn all secured by fence and a padlocked side gate.
Outdoor toys include:-

* Sandpit
* Water play areas
* Outside role play
* Outdoor reading area
* Mud Kitchen
* Planting area
* Play tents / tunnels
* Balance beam
* Tuff spot / small world toys * Ride on toys & Scooters
* Bats, Balls, Badminton, Footballs
* Outdoor Lego board
* Outdoor chalk board
* Perspex painting board

ALL PLAY IS CLOSELY SUPERVISED

Pre-School & Funding:
All children are offered 15 hours 'Universal' funding from the start of the school term following their third birthday (example: if your child is 3 in January, then they would be eligible for funding from April, this is the next school term after their third birthday). I am registered to offer this service and I have an excellent track record with getting children 'school ready' by the time they start school. In fact for the last 8 years I have had fantastic feedback from each of Grove Parks Teachers that have visited me and the children, saying that I am one of the few settings that actually offers the 'whole package' when it comes to having the children 'school ready' for them, including most recently a great email review from the Head Teacher, feedback which I am very proud of!

Many parents who work more than 16 hours a week could also be eligible for the extra 15 'additional' funding so a total of 30 hours funding per week. I am happy to split funding with a nursery or other pre-school, but only in the straight split of 15 hours, where I will claim the first 15 'universal' hours and the other setting claims the 'additional' 15 hours. I no longer offer pick up / drop off to nursery or pre-school though, so if you wish to split the funding then it will need to be whole days with me and whole days with the other. If you need more hours on top of the funded hours then they will be charged at my usual hourly rate.

When your child starts their pre-school sessions with me, I will supply them with a book bag & pre-school learning folder. I will let the children choose a story book to bring home in their book bags and share with their family, this can be changed every time they're in or just once or twice a week, whichever suits you. I will keep a track of their progress using the 'school ready path' (a copy of this will be sent home at the start) and from time to time additional activities will be shared with you to do at home too. Activities within the setting will all be planned with 'school readiness' in mind and observations, art work and activities will all be recorded and kept together in a folder ready for the children to share with their new teacher when they visit. Once the children move onto school then these records of their achievements will be sent home for the parents to keep.


Routine:
I believe routine is important for a child to feel secure in their environment so I try to implement a gentle routine to our daily life. In the morning the children are generally having breakfast, followed by quiet play, reading, toy cars, dolls etc while all children arrive and settle.

Our morning activities will include 'story time' and 'music time' where we read books together and then either listen to music, create our own music or participate in action rhymes together. The children then access any toys they wish from choice selected by us and we will carry out 'guided play' where we play with the children but whilst doing this we will guide the play or activities to ensure they are progressing and achieving their next steps. In the afternoon the children play and we will interact with them to extend their play and therefore ensuring they are learning even more through their natural play habits.

Nap times will be taken into account when planning activities so the little ones do not get over tired and fretful. I have travel cots and / or pushchairs (depending on parents preferences) for daytime naps and there is a fold out mat for any older children to use if they need a nap or just to have rest.

Outings:
I have a fully insured car which can be used for outings, although we prefer to walk where possible. The cost for most of the activities will be covered by me however, occasionally there will be more expensive trips, where I will ask for payment to be made for your child. Any such trips will be planned in advance and must be in agreement with all parents otherwise the trip cannot go ahead.

In the summer, children must be supplied with their own sun hats (although I do have lots of spares here too) and spare clothes to change into after water play ect and in winter, appropriate warm, protective clothing must be provided. It is ideal to try to layer the childrens clothing so we can ensure they add or remove layers according to the changeable weather each day. I have double and single pushchairs, front child carriers & a buggy board for babies and children to travel in. Walking children under 4 may wear restraints/harnesses/reins or wrist straps for their own safety, unless a parent notifies me that they do not wish them to be used. I speak to the children before and during outings, about road safety and talking to strangers. I encourage children to hold hands and walk nicely together whilst out.


Menu/Nutrition:
Eating is a very important part of the day. Meal times represent a social time for children and adults and help children to learn about healthy eating and the importance of food.

Breakfast - (if required) is provided by me, usually a variety of cereals, yoghurts, toast ect plus a drink of milk (dairy alternatives are available for any dairy or lactose intolerances).
Snacks – are provided by me, they are mainly a selection of between 3-5 different types of fruits / veg / salad items at each sitting. Occasionally I will add some toast / crackers / breadsticks / rice cakes to the snack plates.
Drinks – Water is available all day long. We are always keeping their water bottles topped up and ensure the children are reminded to drink from them several times a day. Please speak to me if your child(ren) doesn't drink water readily and we will work out a plan for them to ensure they are keeping hydrated.
Lunch - is to be provided by parents and sent in each day in a named lunch bag/box. We store all lunches in our playroom fridge upon arrival each day so it keeps nice and fresh.
Dinner - As the majority of the children leave between 4-5pm we have found it increasingly harder to spend the time required preparing healthy hot dinners at a time to suit everyone, therefore a healthy snack / light bite will be provided to the children between 3:30-3:45pm. They will then be able to eat with their family once home of an evening.

N.b If anyone who isn't collecting until 5 or later, wishes to send in a pre-prepared dinner for the children to eat here, you are more than welcome to send it in, in a named, microwavable container. It will be stored in our fridge upon arrival and we can re-heat it in the microwave for the child(ren) to eat it here before they leave.

The children will all sit together to eat any meals and snacks and are encouraged to have good manners whilst eating such as not speaking with food in their mouth, using knives, forks & spoons correctly and waiting for others to finish before running off to play again. Children will also be encouraged to help out at meal times by setting up, tidying away, getting drinks, preparing snack ect. Parents will be told via our group chats or on hand over if the child(ren) have had any issues with any of their food or meal times ect.

Babies and Toddlers (who are not yet fully weaned) must have all their milk and/or baby food provided by you. I have bottles and sterilizing equipment available here and am happy to make up bottles when needed, as long as the formula powder is provided. Alternatively, for breastfed babies, I can accommodate their milk in breast milk storage bags, containers or bottles in my fridge and heat them up when required. Babies and toddlers who are weaning should have their baby food provided by parents and I will happily help with the weaning process.


Meal Times (approx)

Breakfast 7:45-8:15am
Morning Snack 10.00 am
Lunch 12.00-12:30 midday
Light bites 3:30-3:45 pm


Example of Foods Available
Breakfast:
Breakfast (examples but not limited to the following):-
*Weetabix *Cheerios *Weetos *Shreddies *Porridge
*Toast & Fruit *Yoghurts *Pancakes * Brioche / Croissant

Snacks:
A variety fruit and salad / vegetables pieces such as (but not limited to):-
*Apple * Grapes * Raspberries *Melon *Oranges *Banana *Strawberries
*Blueberries *Blackberries *Mango *Raisins *Dried Cranberries *Pineapple
*Carrot Stick *Cucumber sticks *celery *Sweet Peppers *mini Tomatoes *Pear

Light Bites:
A selection of fruit and/or veg sticks, together with choices of toast, rice cakes, bread sticks, cold meats and/ or cheeses. Occasionally pizza, pasta, pastry pin wheels, garlic bread slices may be added.

Any allergies / intolerances should be discussed with me and will be taken into account when selecting all foods each day

Health & Safety:
Health:
I try to encourage children to learn about personal hygiene through a daily routine ie always washing hands after going to the toilet and before each meal and preparing foods.

Smoking is not allowed in the house or gardens at any time, by any person whatsoever.

I will only administer prescription medication or treatment to children if it has been discussed and agreed with the parents. In these cases, my medical records and permission forms will need to be filled in and signed by the parents, BEFORE medicines can be given; this applies each time the situation arises. Medication must be provided by the parents.

Children who are ill or infectious should be kept at home by the parents to prevent the spread of infections and I will always follow a procedure of contacting parents if a child becomes ill whilst in my care.

Safety:
I have taken every step to ensure that hazards to children on the premises are minimized, however, accidents do happen and in such cases, I or my assistant(s) will fill out a record of the accident and then signed by both myself and parents, with a copy remaining on the child(ren)s file. I have public liability insurance up to £5 million covered by NMCA/Royal & Sun Alliance.

The premises are secure both inside and out and children will be under my direct supervision at all times. Any visitors to the property (whilst minded children are here), whether they are relatives,
friends of mine or workmen/delivery people, will always be signed in and out by me. Minded children will NEVER be left alone with any visitor to my house.

I have smoke alarms on all floors and a fire blanket in the kitchen and the playroom. A first aid box is also to hand and carbon monoxide detectors are placed, in the playroom and in the house. I have a full drivers license, fully comprehensive business car insurance and car service & MOT certificates (all of which can be seen when you visit). Parents are required to sign a consent form to allow me to transport their children in my car (car restraints with the appropriate safety standards and appropriate to the individual child will ALWAYS be used). Risk Assessments for trips & outings as well as my house and gardens are carried out regularly.

Working with an Assistant:
I have for the past few years, employed Assistants to work at Rainbows Childcare. Any Assistants will have to be approved by Ofsted and have also taken a Pediatric First Aid course (refreshed every 3 years), safeguarding courses and have an up to date DBS check. No Assistants will be able to be left alone with any children until all these requirements are met. I will also make sure that the Assistants have spent time getting to know the children individually, before allowing them to be left in sole charge of the children. Having an Assistant means that I can offer more spaces for childcare here, this gives the children more opportunities to mix with more children, make good friendships & prepare for bigger settings such as School, whilst still receiving more individual care as the ratio is still smaller than most other Nursery settings.

Admission, Fees & Opening Hours:

Admission:
I allocate a place to a child on a "first-come first-served" basis however; preference is given to parents who already have a child or family member attending my setting. As I charge my fees monthly, payable in advance, I do not usually require a deposit to be held on account.

Opening Times:
Monday to Thursday, my Setting is open from 07:15 am to 17:45 pm, all year round (except for my family holiday time off)

However, Iwill try to be flexible & can sometimes accommodate other times. Please message to discuss.

......FRIDAYS my setting is CLOSED

Statutory public holidays: My usual fee is applicable on these occasions and I shall not be expected to work, however, if you require my services on public holidays, I will do my best to accommodate your needs (subject to additional fee – as agreed on the contract)

Holidays:
I ask that you give me at least two weeks notice of any intended holiday where possible and longer notice will be greatly appreciated. I will in return, also give you a minimum of two weeks notice of any holidays, again, where possible, I will give longer notice.
I take up to six weeks holiday per year (this holiday can be used as individual days or in blocks of days/weeks). I charge no fee for my holiday (usually including two weeks in the school summer break and two weeks at Christmas). Children can take holiday from my setting at anytime (however, full fee will still apply, unless taken at the same time as my holiday dates)

Holiday Club: - I offer a holiday club service for those who attend other schools or those on term time only contracts, who would like to book in an extra day or so during the school holidays. Holiday Club is not contracted so you simply let me know if you require any sessions for the upcoming holiday and pay for those sessions when you book them. All year round Contracts automatically attend Holiday Club.

Fees:-
All fees are required monthly in advance

From £4.60 per hour

Additional Hours:
Extra hours can be booked as and when required (subject to availability within ratios). This will be charged at your usual rate as specified on the contract. Extra hours must be paid for at the time of booking and are in addition to your usual monthly fee.

Fees include:
* Snacks & drinks, Breakfast & light tea (where applicable)
* General Sundries – wipes, nappies, tissues, sun cream etc
* Arts & Crafts
* Work books / progress books
* Toddler groups and local trips/activities
* Transfers from playgroup/pre school/school
* Due care and attention at all times for every child
* A fun, caring childcare setting

NB – entrance fees may be additional for certain activities/ trips out – agreement with parents will be sought first


Payment Methods:
* bank transfer / standing order * Childcare Vouchers
* Government funded hours
* Government Tax Free Scheme * Care to Learn funding
* Childcare Tax Credits

Full Time Contracts:
Payments are due monthly in advance and your fee will be worked out by multiplying your daily fee by the number of days per week you require. Then multiplying by 46 weeks per year (to allow for my time off) then dividing by 12, so you will pay the same monthly payment by the first of each month regardless of if there are any holidays in that month. This seems to be the best way of arranging payment as then you will always know your fees are the same amount every month.

Term time only Contracts:
Payments are due monthly in advance and in this instance your fees will be worked out over 38 weeks of the year (so I have allowed for one week off during the term times, (although very rarely taken) and again divided by 12 so you will still have twelve equal monthly payments spread throughout the year (if you wish to use any Holiday Club days then these will need to be paid for in addition to your monthly fee). I currently operate my term dates in conjunction with those of Grove Park School.


Temporary Contracts:
There may be a need for a Temporary Contract in certain circumstances. In these cases, your fees will be added up each week, an invoice will be sent on Fridays (by 7pm) and payment must be made by that following Sunday (by 7pm). If payment is not made in time then any childcare for the following week will not be made available until the fee due has been paid.

Deposit / Up front charges:
I do not usually charge a deposit to reserve a place. I just ask for fees to be paid monthly in advance.
For babies / toddlers / Pre-schoolers there will be a charge of £20 payable upon completion of the contract. This is to help towards the initial start up costs such as; ordering their bag, bottle, keyring, contact books ect

Late Payment Charges - I reserve the right to charge £5 per day for late payments. I charge a fair fee for a responsible and important service and therefore deserve to be paid in full, on time.

Late collection fee – I reserve the right to charge late collection or early arrival fee at the rate specified in your current contract.

Forced Closure Retainer fee – with the recent circumstances surrounding Covid-19 I have now revised my Contract & Policies and from now on shall reserve the right to charge a RETAINER fee of 50% of the contracted monthly fee (or £100, whichever is greatest) per month during any type of 'forced closure'. This is to ensure that your child(s) space(s) are retained ready for their return. This will help to enable me to keep the setting insurances / subscriptions / related bills (that can't be reduced / paused) to be paid and will ensure the setting can open immediately again once allowed to. I will remain in contact with parents through any such time, emailing early years ideas for learning activities ect. If any parents are in a financial position to pay a higher percentage retainer fee (i.e if they are still receiving full / high percentage income) and they wish to pay between 50-75% of their fees, this would be extremely generous and very much appreciated. However, if you are in a position where the circumstances at the time mean you are unable to meet the minimum 50% / £100 per month retainer request, then please discuss with me at the earliest opportunity.

Retainer fees of the same amount may also be charged for those wishing to confirm a space within the setting, where there is more than one month to go until the start date, this would secure your place.

I hope the above information has helped answer any questions you may have had. However, please feel free to contact me, if you wish to discuss anything further.
My Experience
* 13 years childminding:- From babies as young as 6 weeks! to children aged 11+ years.

* 4 Children of my own

* Babysitting since the age of 15yrs old.

*References available from current and past families.

* Continued Professional Development - constantly updating my knowledge in childcare and early years development through online training and workshops
My Qualifications
* Accredited to offer the Government Funded (free) places to 3 & 4 year olds and also to deliver the free for 2, funded places for eligible two year olds

* Ofsted Registered - Graded Outstanding in My last inspection.

* Member of PACEY

* Quality Assured Childminder

* Full NVQ 3 Diploma in Homebased Childcare (A-Level standard)

* Pediatric first aid certificate

* workshops on EYFS, SEF, food & hygiene, health & safety, safeguarding children, communicating with children & forrest schools (outdoor learning experiences) plus many others.

* Many years of experience with children of all ages
My Availability
* I am usually very busy and have children on my waiting list. However, it may still be worth sending me a message or an email with your requirements and I will see if I can help, sometimes I may be aware of spaces becoming available in the near future due to parents changing hours or children going onto school ect.

* I offer full or part time day care for children 0-5 years

* Term time only contracts ideal to suit Teachers (or other workers who only work term time or who have alternative childcare in the holidays) as you will only pay for 38 weeks per year. I also offer school holiday time contracts or all year round contracts.

* I offer the 15 hours & 30 hours. 'free' government funded pre school sessions for 3-4 year olds & eligible 2 yr olds.

* school holiday club for children age 5 - 11 yrs. I have children from Tunstall, Grove Park, Westlands Primary etc who just attend a few days each school holiday

* open 07:15 to 17:45

(OTHER HOURS MAY BE NEGOTIATED - please contact me to check)
Mon
Tue
Wed
Thu
Fri
Sat
Sun
Before School

no

no

no

no

no

no

no

Morning

no

no

no

no

no

no

no

Afternoon

no

no

no

no

no

no

no

After School

no

no

no

no

no

no

no

Evening

no

no

no

no

no

no

no

Overnight

no

no

no

no

no

no

no

Last Updated: 19/02/2021
My Fees
Childminding from £4.59 per hour
My fees will be discussed with parents on an individual bassis as I offer a flexible childcare service and fees are dependent upon your requirments.

A typical fee though is just £4.60 per hour which includes breakfast / snacks / drinks / light bite tea / nappies / wipes / tissues / sun cream ect, where applicable.

School holiday club for school age children is available even if the children don't attend all year round

* I can offer full or part time hours to suit your family's individual needs.

* Pre-School Sessions for 3-4 yr olds (government funded)

* Term time only contracts are available - especially good for teachers & other parents who have the school holidays off.

* School holiday club.

* I accept most childcare voucher scheme payments, inc the government one.

* I am accredited to offer the free entitlement sessions, 15 hrs per week, or 30 hrs for eligible parents, funded by the government for all children from the term following their third birthday.

* I am registered with Ofsted. Parents who are entitled to claim Childcare Tax Credits can get help towards their childcare costs *


***** Ideal for Teachers ******

I offer 'term time only' contracts so you only pay for childcare for 38 weeks per year ..... with no retainer fee charged for the school holiday times !!!!!

(Please note that the fee is worked out pro rata basis over the 12 months of the year, so you pay the same amount every month for 12 months but it's a reduced amount per month as I only charge for the 38 Term weeks.
My Local Schools
This childminder has not yet informed us whether or not they provide any drop off or pick up services at local schools.
My Documents
This member has provided us with electronic copies of the following documents that have been reviewed by Childcare.co.uk and are held on file. The documents have been certified by the member as being true and accurate. We recommend you ask to see original copies of the documents before you hire them in order verify the true accuracy for yourself. Find out more about checks & references.
Exam Certificate: Safeguarding CPD (added 23/03/2020)
Exam Certificate: Diploma home based childcare (added 20/03/2019)
DBS Check (added 20/03/2019)
Inspection Report: Outstanding certificate (added 20/03/2019)
Ofsted Certificate (added 20/03/2019)
Training Certificate: Epi pen training (added 09/02/2019)
First Aid Certificate (added 09/02/2019)
Reviews
Below are the latest reviews for Rainbows Iwade. Please note that reviews represent the subjective opinions of other Childcare.co.uk users and not of Childcare.co.uk. Parents must carry out their own checks and references on childcare providers to ensure that they are completely happy before enaging in the use of their services.
You must be a registered parent and logged in to leave a review.
If you don't have an account then Register Free now.
This profile has been produced from information provided to us by the user. We have not verified or confirmed the accuracy of any of the information and members should undertake their own vigorous checks and references. Please ensure you read our Safety Advice and information on how to Check Childcare Provider Documents.