Penny's Reviews
Parent
Below are the reviews that Penny has written.
I found Karis on this site when I needed childcare for one afternoon/evening for my two year old whilst visiting London. Karis was responsive and really put me at ease. Despite my worries about leaving my child with someone unknown, he had a great time with Karis. Karis sent me updates of their adventures throughout the day and successfully navigated bedtime and my child slept through for the first time in ages and woke up calm and happy. Karis was relaxed, responsive and sensitive and immediately managed to draw my child out of their shell. I will definitely use Karis again and have already passed on their details to friends!
Overall
Setting
Cleanliness
Food
Communication
I used Rachel for emergency childcare when visiting Cardiff for work. She was responsive an relaxed. I really loved how unflappable she seemed and my two years old got on really well with her, loving all the outdoor activities she took him to. They had a great time despite the rain and he seemed very jolly and content when I arrived back.
Overall
Setting
Cleanliness
Food
Communication
We've been using Nanny Jane to look after our two year old on an ad-hoc basis for over six months. The minute she arrived it was clear how experienced she was. I had already got glowing references for her from previous clients and she has not disappointed. She gets stuck in as soon as she arrives, is interested to find out where his learning is at and if we have priorities e.g. we were learning about colours and by the end of one session he advanced dramatically! She is fun and energetic but also makes sure to reinforce skills like handwashing, please and thank you. She's flexible for our erratic schedule, punctual and always leaves the place spotless. Thank you Nanny Jane!
by
Penny about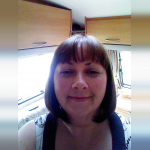 Jane4ever on 20/09/2019
Response by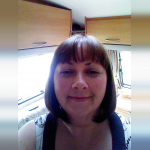 Jane4ever on 20/09/2019:
Thank you Penny,
Your little boy is adorable and so enthusiastic to learn!