Maria's Reviews
Nanny
Below are the parent reviews for Maria. Back to Maria's profile
Average Rating:

(3.33 from 3 reviews)
Excellent Live in Nanny

Maria has worked in my home taking care of my children when I went to work and when I needed it most. She is very affectionate with the children, as well as very hardworking and responsible. She also speaks English and Spanish and helped my eldest daughter with her homework. What I highlight most in her is her great sense of responsibility, something that is very important to me when it comes to taking care of children.
Overall
Setting
Cleanliness
Food
Communication
Maria lived with us for 10 months helping us look after my children (6 and 4). My children loved Maria and since she left our family due to a change in our circumstances we have stayed in touch and face time and speak regularly.

Maria prepared breakfast for the children, dropped and collected them from school/nursery, walked/drove them to after school activities, entertained them in the afternoons at home, outings to the parks, arranged play dates, cooked tea, bathed and and got them ready for bed.

Maria was with us during the Covid lockdown 2020. She was very supportive in changing her hours to help our family and during this time she home schooled both children following the daily tasks set by the school and setting many school activities herself covering reading, writing and maths. They both showed an incredible amount of development during their time with 'Miss Maria' and we were most grateful to Maria for her support during this difficult time.

On a personal level, I found Maria to be very trustworthy and reliable.

I would be very happy to speak with any future families about our experience with Maria and she can pass on my phone number to you.
I have given this lady a trial in my house for six days. She clearly has no idea how to work with children, I would not recommend her to anyone. Then she refused to leave my house once I told her it wasn't going to work out.
Overall
Setting
Cleanliness
Food
Communication
by
Frankie about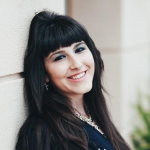 Maria on 21/10/2020
Response by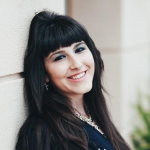 Maria on 18/01/2021:
My experience with Frankie ended up being incredibly upsetting. We agreed a 4-day trial period, which Frankie then extended to 8 days, for which she said she would pay me. I pride myself on being conscientious and performing all tasks to the best of my ability and so I did everything that Frankie asked, including cleaning and ironing, which hadn't been part of my original job description. During this time, I spoke to Frankie to clarify my role and whether she would be offering me a contract. I didn't receive a clear answer regarding the scope of my role, but she said that she was planning to offer me a contract and I hoped that more clarity on what my role consisted of would be provided when I received the contract. In the meantime, I continued to carry out my work diligently. At the end of the 8-day period, and out of the blue, Frankie sent me a text message to say that she did not feel I was suitable for the role and that I was to leave the house immediately. I asked her to provide me with some feedback about my work, but she refused. She came home shortly afterwards while I was packing and I asked her if she could pay me for the days that I had worked and she refused. I asked her again to pay me for the work that I had done. She became extremely abusive, both verbally and physically, and so I left. I have since tried to contact Frankie again to discuss the situation and to request payment, but she won't respond to my messages and has just left a review instead. Since I am unable to discuss this situation with Frankie directly, I feel it is only fair that I am able to provide my version of events. The whole situation was extremely unpleasant and, ultimately unnecessary, had communication been less one-sided. I don't want it to put me off working as a nanny, as it is a job that I love and do well, and I hope that it won't deter prospective families from working with me. As you can see from previous, more detailed feedback, I am a trusted, responsible and hard-working person. Thank you.
You must be a registered parent and logged in to leave a review.
If you don't have an account then Register Free now.