AWalsh43's Reviews
Private Tutor
Below are the parent reviews for AWalsh43. Back to AWalsh43's profile
Average Rating:

(3.67 from 6 reviews)
I think the session itself was ok. However, I was not informed that there was charge for the initial assessment session. I paid for it but it should have been clearly communicated.
Overall
Setting
Cleanliness
Food
Communication
by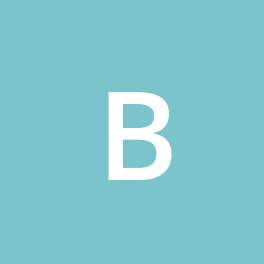 Ben about
AWalsh43 on 15/04/2022
Response by
AWalsh43 on 06/05/2022:
Thank you Ben for the review

It was a pleasure to work with your child and visit your home.

I take note about the communication prior to the visit. I assumed things differently.

I'd like it to be noted that offers were made about me continuing to work with your child that were way below my normal hourly rate.

One where I'd come twice a week and another where you would contract me for several months into the future. Due to the distance/ time it was not an arrangement that suited me.

As I left it was my understanding that you were looking at other options but would make contact with me to let me know either way if you wanted me to continue or not. I heard nothing until reading this review.

It was clearly evident to me - you are a very proud caring parent with a happy clever boy and I wish your whole family continued success and happiness for the future. I hope that the just right tutor is meeting all your needs.

God bless
He came to do a session with my children and was of poor standard. I watched him and he watched my son write and did some wierd eye test. I refused to pay him for what was a mockery and a scam and didnt tell me it was £30. He turned up to my door now recording me I was terrified.
Overall
Setting
Cleanliness
Food
Communication
by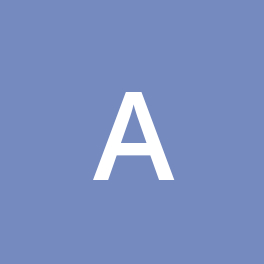 Aysha about
AWalsh43 on 06/04/2022
Response by
AWalsh43 on 06/05/2022:
This review is grossly incorrect and unfair.

I was asked to come and assess a child in Key Stage One.

Before I attended the properly I had several conversations with the parent and my fees were communicated.

Upon arrival in the property I found a highly stressed parent who communicated marital troubles to me and who appeared overwhelmed and stressed.

I conducted a very detailed assessment of the child in question including a speech and language assessment, a phonic and spelling assessment, a fluency reading assessment and reading comprehension.

I also asked the child to conduct a writing assessment about himself. After this work we did some brain gym movements to renew the energy and to help ease the anxiety of the child,

During the entire assessment the child's younger sibling was screaming and banging boxes less than a few metres away. The parent did not discourage the behaviour.

Half way through the assessment the head teacher of the child I was tutoring rang to give feedback to the parent. I listened to the feedback at the request of the parent who placed the headteacher on loud speaker.

Towards the end of the assessment I conducted a mental maths assessment and we worked on different strategies adding and taking away numbers to 50.

At the end of the session ended I did various tests including checking eye contact to assess if there were any SEN needs and I conducted a SEMH check in with the child.

The child was happy and proud of the work and I offered him lots of praise.

I doubt anyone viewing the entire assessment with any education knowledge would view my work as a mockery or scam.

It was at the end of the assessment when I noticed that the parent had fallen fast asleep on the sofa. This raised several safe guarding concerns for me.

After I woke the said parent I gave a detailed verbal feedback and inquired about which way she would like to pay my fee.

It was at this point she claimed not to know what my fee was. She hoped it would have been for half my rate which is clearly advertised on this profile.

It was agreed she would transfer the cash later that evening and that I'd return to do two sessions per week at an agreed discounted rate. This also proving what I say about my rates on the profile.

I left the property feeling very confused.

I tried several times to make contact with the parent to pay me for the work I carried out. I did call one evening to the property to try to reclaim the cash.

After the visit I was sent an abusive text from the parent and I contacted the local police station informing them of the said matter.

This parent from my experience is not to be trusted.

I wish the children the very best for the future. I hope the parent in question finds the correct tutor for her family.

I will not comment on this experience any further on a public platform.
Anthony was very prepared and the children really enjoyed their session with him. The time was carefully crafted and went quickly, I could hear how much fun they were having! Lots of smiles afterwards.
Overall
Setting
Cleanliness
Food
Communication
Anthony has tutored my 7 year old son throughout lockdown, he certainly helped us out. He comes with years of experience, flexible approach to the sessions and lots of learning material and visuals.
Thank you!
Anthony was selected by my daughter after our assessment session, she connected with him very easily and quickly, Anthony is a very fun and bubbly person, very active and creative in his teaching, whcih I feel is very important. His always happy to help and change thing accordingly. I couldn't have asked for more. My daughter absolutely loves him. And always excited to attend the class.
Overall
Setting
Cleanliness
Communication
Anthony has really helped my 2 boys who were both struggling with English and maths.

He has been a life saver during this pandemic.

He's made the lessons fun and kept the boys engaged.
Overall
Setting
Cleanliness
Communication
You must be a registered parent and logged in to leave a review.
If you don't have an account then Register Free now.