Rachel's Reviews
Childminder
Below are the parent reviews for Rachel. Back to Rachel's profile
Average Rating:

(5 from 7 reviews)
Our son's nursery closed quite suddenly for a week due to covid-related reasons and so we had very little time to find an alternative arrangement. Rachel not only stepped in to save the day at the last minute but was able to provide an amazing experience that was on par with his nursery activities in every way. Our one year old took to Rachel straight away and loved the many interesting and varied activities he was able to take part in, like book readings at the local library and trips to the park. We were so grateful and pleased with the overall level of care and experience that Rachel was able to offer. We cannot recommend her more highly!
Overall
Setting
Cleanliness
Food
Communication
As every mother, I would like to offer the best things for my daughter. For our kids' development - choosing the childminder is a essential aspect.
Rachel is taking care of my 3 years old daughter. For her, Rachel's house is a magical place. She is enjoying a lot , she is learning new things,she is playing and making friends.
When I first met Rachel I realised that she is the PERFECT CHILDMINDER for my daughter. She is a very kind, friendly and caring person . Her house is safe, equipped with all the necessary materials for children's activities.
Everyday I receive video and photos , so I can see what they do, what activities they have.

If you are looking for someone to take care of your child, Rachel is the best person!
She puts her heart and soul into her job !
I highly recommend Rachel! 💯
Rachel currently looks after my 1year and 4-month son. She is very kind, nice, and patient to all the kids and she has a fantastic place for children to do activities. My son is very happy to go there. Highly recommended.
Overall
Setting
Cleanliness
Food
Communication
My partner & i were looking for a flexible childminder who had previous experience and we came across rachel, we messaged her regarding overnight stays and daytime stays for our 1year old. She replied within an hour and stated she'll like to meet him first which i highly liked & agreed on as any one could say "yes i can start straight away". We met up with her and her home was super tidy, kids friendly with lots of learning activities and toys. She showed us around her home including the garden which i was really happy about as we don't have a garden and i know our son would love it! We met her 2 beautiful kids and her husband who were really welcoming and made our little boy feel at home! Although we've had a stay in nanny months ago my partner and i were very sceptical about a childminder as you aren't present and your child isn't familiar with the new home. but i must say we we're and still are more than happy with our decision! From the day our son stepped his feet at rachels home he adapted which was shocking as he's abit clingy! Rachel always gives us feedbacks and keep us updated via text and send us pictures! I'll highly recommend!
Overall
Setting
Cleanliness
Food
Communication
I have been in London for only a few months now and was really worried about the right person to look after my daughters. (Like any other parent).

I visited Rachel alone and found the house to be homely with lots of toys, with a garden, a play shed and close to a park. I instantly loved it. But the proof would be in the pudding as I was really worried my kids would not take to her.

I came a few days later with my husband and kids and was pleasantly surprised. Especially with my youngest one who easily took to her. This was a shock as she's a lockdown baby and has spent more of her life in lockdown then out. She's scared of trees let alone a total stranger.

My daughter fitted in so quickly and easily.

I planned to spend hours waiting around for my kids to settle and cry when dropping them off but they don't even remember me as soon as they see "auntie Rachel" which has helped me to bribe when it's time to eat veggies and brush teeth.

I am very happy with the level of service we're receiving from Rachel and especially the videos and pictures of my kids being sent to me everyday.

Thank you so much Rachel, you're an answer to my prayers!
Overall
Setting
Cleanliness
Food
Communication
Rachel is taking care of my 2 year old son while I'm working. He fell in love with her and her play area and beautiful garden the first visit we've made and loves going around. He calls her auntie Rachel and when I drop him he says "bye mummy" and walk in with confidence. She always greats him with smile and I know that he is in the best hands he could possibly be.
For Joshy it's not like going to nursery because he gets a lot of attention and love, it's like going to a family member. He is stimulated and does learn a lot, rachel takes him park and Joshy is always happy to stay and goes without a single tear.
I can not recommend her highly enough. She's just just amazing 🥰
Overall
Setting
Cleanliness
Food
Communication
by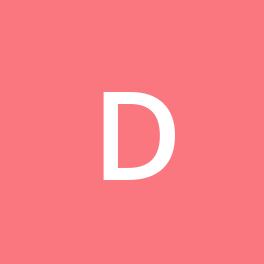 Daree about
Rachel on 18/05/2021
Response by
Rachel on 20/05/2021:
Thank you for the message. It is a great pleasure to have Joshy, he has now become my second son. And I love having him and watching him learn and achieve his personal goals.
Rachel is an outstanding childminder and babysitter. She looked after my three boys. She was able to help one of my sons who had speech and communication delay. He can now speak and communicate like all the other children in his school. I can highly recommend her services.
Overall
Setting
Cleanliness
Food
Communication
by
Sam about
Rachel on 24/04/2021
Response by
Rachel on 25/04/2021:
Thanks you for the message and It is a great pleasure to look after your sons. And I am happy to be able to help your family.
You must be a registered parent and logged in to leave a review.
If you don't have an account then Register Free now.