Babybee's Reviews
Nanny
Below are the parent reviews for Babybee. Back to Babybee's profile
Average Rating:

(4.56 from 9 reviews)
Heather started looking after my daughter at around 8 weeks and was with us for about 8 months. I couldn't recommend heather enough she made my transition to work easy for me as I was very anxious leaving my newborn with someone. She made me feel so comfortable leaving her as I knew looking after children came natural to her and Bella was in the best hands.

My daughter warmed to heather instantly and absolutely loves her. Whilst heather looked after her she would take her to the library, walks and played with her at our home. She helped Bella progress towards her development and really interacted with her. Heather always sent me updates through out the day on how she was doing which was perfect for an anxious mum going back to work!
Overall
Setting
Cleanliness
Food
Communication
We took on this "nanny" and it ended up very badly. She also failed to pick up our children from school so we had to make emergency arrangements.
My personal experience was negative. I hope yours will be better.
Overall
Setting
Cleanliness
Food
Communication
by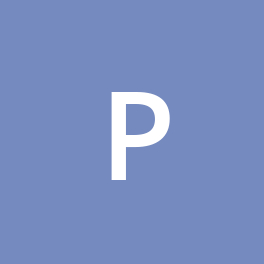 Pharmaci about
Babybee on 15/07/2019
Response by
Babybee on 16/07/2019:
The father of this family promised to give me a proper employment with contract but then withdrew his commitment to this and the day before I was due to start he told me he wouldn't be offering a proper employment. He also then tried to negotiate the salary down and withdrew work last minute for the summer period. He became rude on messages. I'm a professional nanny and I always act in the best interests of the children I care for. I gave adequate notice I would not be looking after his children following his actions and rude manor. He also previously messed me around six months prior offering me work and then withdrawing it so no doubt this is normal for this family. He has gone out of his way to repeatedly bully and harass me on my professional social media platforms. I now have the police involved.
We employed Heather to help look after our children after my eldest daughter had major surgery. My youngest daughter was only 3 weeks old at the time. Heather was very professional at all times. She was excellent with both my daughters and a wonderful help to me. She was always trying to find new games and toys that would engage my daughter who was in a spica cast. She was caring and genuinely cared about my children. I would highly recommend her to other families.
Overall
Setting
Cleanliness
Food
Communication
Needed someone for a few days to look after my 6 month old girl whilst I got some work done. I was unsure how my daughter would take to a stranger as usual she screams at them or at best I have to be there too. Heather was able to establish a good relationship with her rapidly and kept her entertained, and my little girl even had a nap on her shoulder. Would recommend Heather, and we will be having her back when we need someone!
Heather has been employed by us as a Nanny since February 2017, looking after our baby daughter. Some of her daily duties involve attending local groups and classes (soft play, nursery rhymes etc), promoting our daughter's social and communication skills, interacting through sign language and enhancing her physical development.
Heather has shown a high level of responsibility and she has been very caring and loving with our baby girl. Her approach to accommodate our daughter's everyday needs, as well as exploring new, creative ways of entertaining and teaching her new skills has clearly surpassed our expectations. Heather is always punctual and discreet when she is at home, fully respecting our family's choices and habits. I would also like to point out that she has been providing support with my choice to continue breastfeeding even now that I am back to work full-time. Most importantly, my daughter is content and happy at the end of the day.
Heather has been our babysitter for our 5 and 2 year old children for 8 months now, and we've been absolutely delighted with the quality and professionalism she brings every time she cares for them.

I have always been quite anxious about leaving my children, and Heather was very understanding and sympathetic about this and did a fantastic job reassuring me which was very much appreciated.

She has a wealth of experience and qualifications in childcare, and is always punctual and responds to messages quickly.

If you are looking for a qualified, flexible, friendly and fun childcare provider, I could not recommend Heather more highly! My children love her and are always excited to hear she will be coming round, she always engages them with activities before bed and is great at entertaining them. Their contentment is the best review you can get!
Heather was a wonderful mother's help with our family from August 2015 to July 2016. She joined us when our son was 10 weeks old and our daughter was two years old. We had just moved into the area and Heather was really helpful from day 1, taking an active interest in both children and planning activities for us all to become involved in, and helping us to settle in. She has a lovely manner and was easy to work with and get along with.

She really helped with all aspects of childcare, including giving me lots of advice with potty training our daughter.

We were so sad when Heather left our family and I think any family would be lucky to have such a warm and caring nanny or mothers help.
Heather has been looking after our little boy since November 2013 when he was just 7 weeks old, right through to September 2015 when he'll turn 2 and be in full-time nursery.

Throughout that time she has incredibly managed to become part of the family, while also having the professional sensitivity to give us our space as a family unit when we've needed it. We've never hired a nanny before, but I imagine this quite a difficult skill-set to find in most applicants and has been hugely appreciated by us. Most importantly, she loves our little boy like he was her own family and he feels completely at ease and secure in her care - even when he's ill and wants his Mummy, she's the only other person I can hand him too and know he'll be happy.

Fully trained and with a child psychology qualification, you'll find her a great source of knowledge and advice at every stage of your baby/toddler's development - especially if you are new to parenthood, as I was.

She's made sure that from a really young age our little boy was getting out and about, meeting new friends and attending classes. He's now a really sociable and chilled-out little boy, who's language skills are streaks ahead of his peers (I'd like to say that's just good genetics, but I think it's far more to do with the baby signing, reading etc etc she's been doing with him since before he was two months old!).

Heather's had a really flexible approach to her work with us, often doing late and early 'shifts' as I was going through a particularly stressful period at work - she's been a real rock to the whole family, we couldn't have juggled it all without her.

Very happy to provide a verbal reference on request, can't recommend her highly enough.

Heather worked for our family between January 2012 and February 2013. We have identical twin girls who were fifteen months when Heather began working for us on a part time basis, two days a week, once I returned to work.
Heather is reliable and a very caring individual. She takes her role as a nanny seriously and is professional with a keen interest in child development. She completed a course in child psychology whilst she worked for us. She is passionate about her job. She is someone who provided me with a great deal of confidence in her capabilities, when leaving my children for the first time when returning to work
Heather duties involved arriving in the morning at 8 am, to help get my daughters up and dressed as I left for work giving them breakfast and then a stimulating morning activities. Often this involved her taking them to a planned activity, the park, or visiting other children we knew for play dates.
She then would prepare the children's lunch and put them down for a nap in the afternoon. Whilst the girls were sleeping she would carry out chores for me such as cooking, cleaning and washing. In the afternoon the girls would then have another activity planned with Heather and she would give the girls their tea and begin the bed time routine until I retuned from work around 6pm
Heather gave us lots of assistance in helping wean the girls and actively encouraged them to become more independent eaters. She was also pro-active in introducing new foods into their diet. She also stimulated their interest in books and tried on a weekly basis to teach them a new skill. She was invaluable whilst one of our twins was admitted to hospital, caring for the other one at home.
She remains a friend and the girls often talk fondly of Heather when we see her having left our employment. I would happily recommend her to a future family as a nanny especially as a nanny for twins as she has such experience in this field.
Showing
1 to 9 of 9
results.
You must be a registered parent and logged in to leave a review.
If you don't have an account then Register Free now.