Government says it's fine to hire a nanny during lockdown but registered childminders and nurseries must remain closed for the majority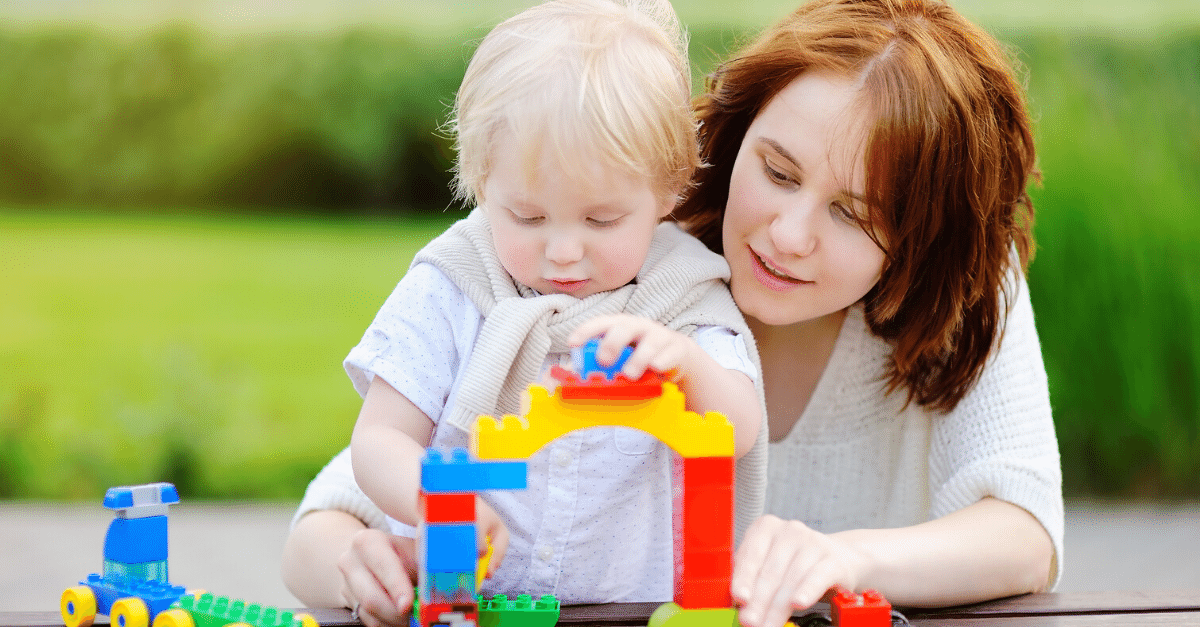 There is much worry and uncertainty in the early years sector right now and we are heading for a serious shortage of quality, registered childcare.

There has been much worry and uncertainty in the nanny world over recent weeks with little clear guidance from the government on whether or not nannies could or should continue to work.
When the Coronavirus Job Retention Scheme was first announced, it took some time before the government confirmed that nannies could be furloughed which brought about additional worries for nannies.
We all know that social distancing is the best way to help prevent the spread of Coronavirus and that the safest thing that parents who employ a nanny can do is to place them on furlough. However, many keyworker parents still need childcare so they can go to work and many parents are pressured by their own employers to carry on working from home, which can be hard with children around all day.
Registered childminders and nurseries were ordered to close after the close of business on Friday 20th March 2020 but nannies were left in limbo. With health and safety concerns, many nannies did not want to go to work and wished to be furloughed.
Understandably, some nannies who didn't feel safe working, felt pressured by their employers who still wanted them to work and were unwilling to use the furlough scheme. Other nannies wanted to carry on working but were unsure of the rules. We were the first company to come up with the idea of Virtual Nannies and the concept quickly took off with over 1000 nannies now working virtually.
Finally, on 1st May 2020, over 40 days after registered childcare settings were ordered to close, the government released this guidance stating that you can go to work if you provide paid-for childcare in the child's home. Such paid-for childcare is classed as nannying or babysitting.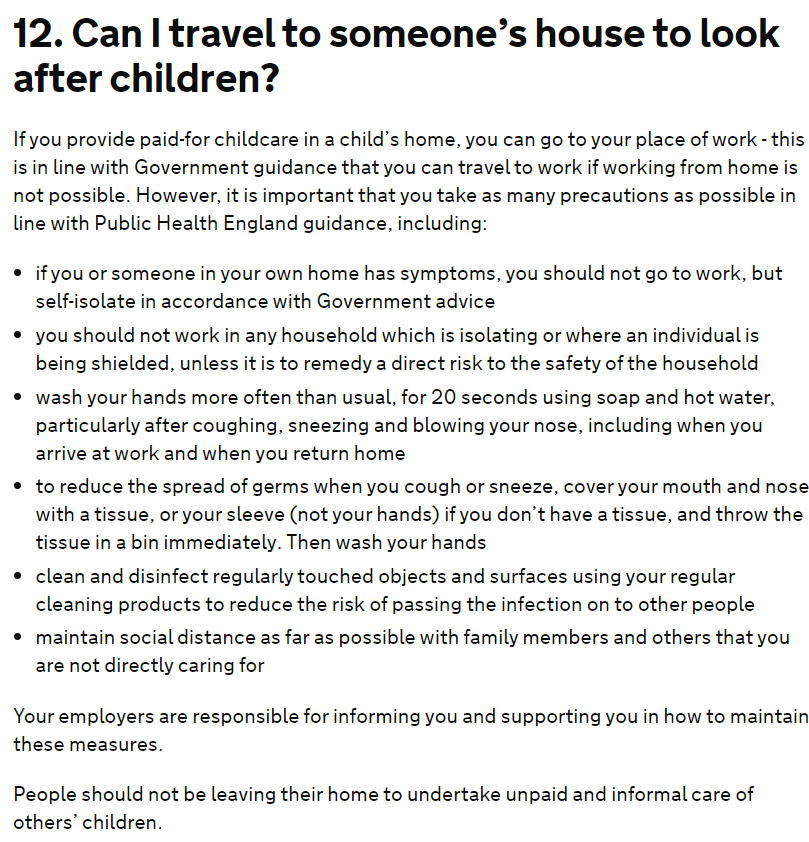 However, registered childminders and nurseries continue to face significant financial issues as a result of their of their enforced closure to most parents. Yes, they can choose to remain open for the children of keyworkers and can take on new children from keyworkers but the vast majority have closed their doors to everyone. We estimate that less than a third of childminding settings are currently open for keyworkers.
It does seem a crazy situation that registered childminders, who are arguably the most experienced, regulated and qualified childcare providers can't work for most parents, yet parents can pay anyone they wish to look after their children in their own home, no matter what their experience or qualifications.
Some childminders only want to remain open for one or two children right now, but if the parents aren't keyworkers then they would be breaking the law to do so. We are currently seeing hundreds of childminders turning themselves into nannies, so they can continue to work for either a family of a child they were previously caring for, or to find new nanny jobs. There isn't anything stopping childminders doing this and childminders can make perfect nannies. They were essentially doing the same job previously but with more children and from their own home instead of the child's home.
Clearly the early years sector is a mess right now. A recent poll that we conducted showed that nearly one-sixth of registered childminders and nurseries said they plan to permanently close as a result of the pandemic and 34% were not sure what their future plans were. Only 50% of registered childcare providers said they planned to remain in business for the foreseeable future.
Unless the government steps up to do more to help the early years sector, when the country does start to get back to normal, and we are already seeing signs that many people are starting to return to work, there is going to be a severe lack of quality, registered childcare.
Don't have an account? Register free today
Sign up in one minute, no payment details required.
Member benefits include:
Add a free profile detailing your requirements or services
Search by postcode for local members near you
Read and reply to messages for free
Optional paid services available