1 in 4 families are happy keeping lockdown life and 72% say it has brought them closer together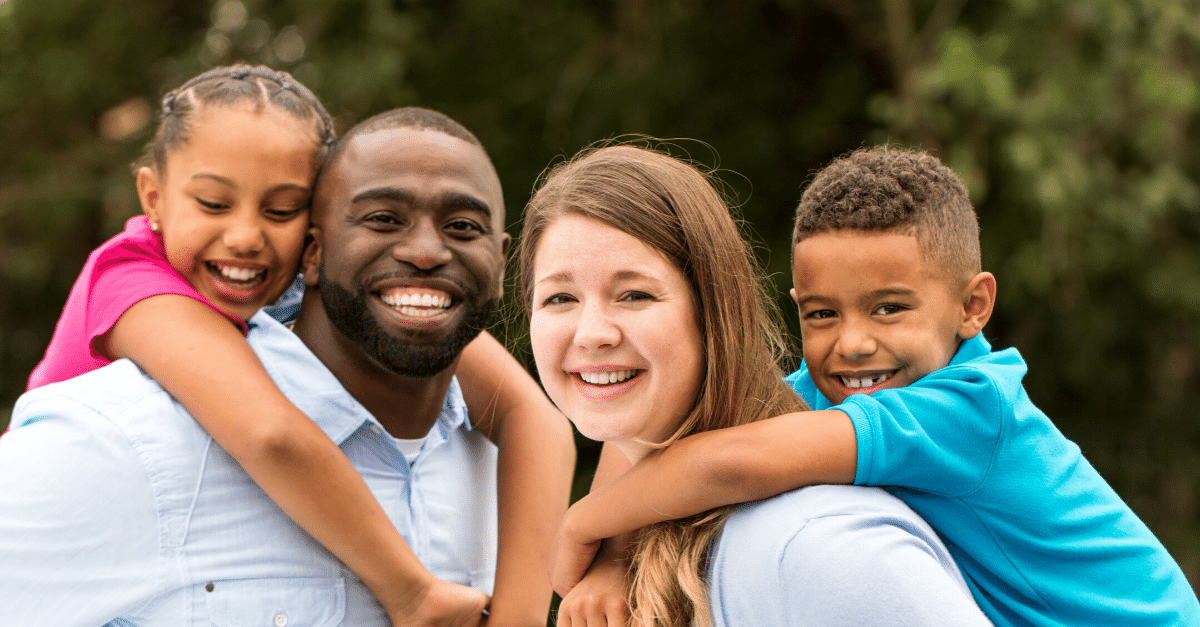 As the UK prepares to move out of lockdown, we wanted to find out how the isolation period has impacted families across the UK.
With such major changes to British lifestyles, including working from home and school closures, the lockdown will have had a significant impact on how we live our lives. The majority of the news has understandably been negative, we are after all experiencing a global pandemic. However, after polling more than 2,000 parents, we're pleased to say that the lockdown has in fact brought families closer together.
The results of our research show that the majority of UK families (72%) feel closer since the lockdown was enforced – families are spending more quality time together while in lockdown, including having more play-time and are cooking as a family more (we've seen all the sourdough and banana bread posts!).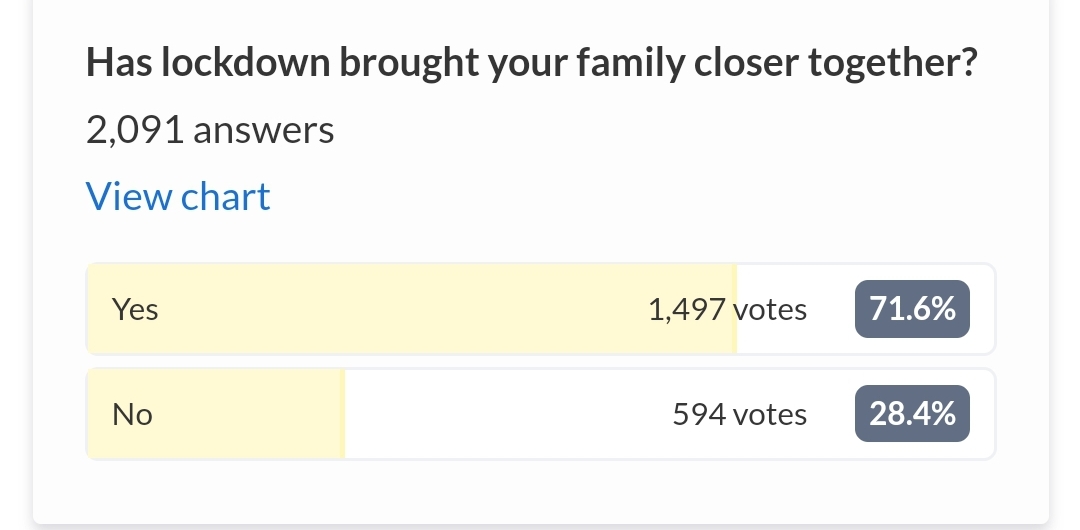 Results from the poll also revealed that while three fifths (58%) of you are looking forward to getting back to 'normal life', a quarter (25%) are not due to the positive impact it has had on family life.
When we asked you how the Covid-19 lockdown has changed your family life, nearly three quarters (73%) of you stated you're spending more time together and nearly two fifths (37%) revealed you have gotten more sleep throughout isolation.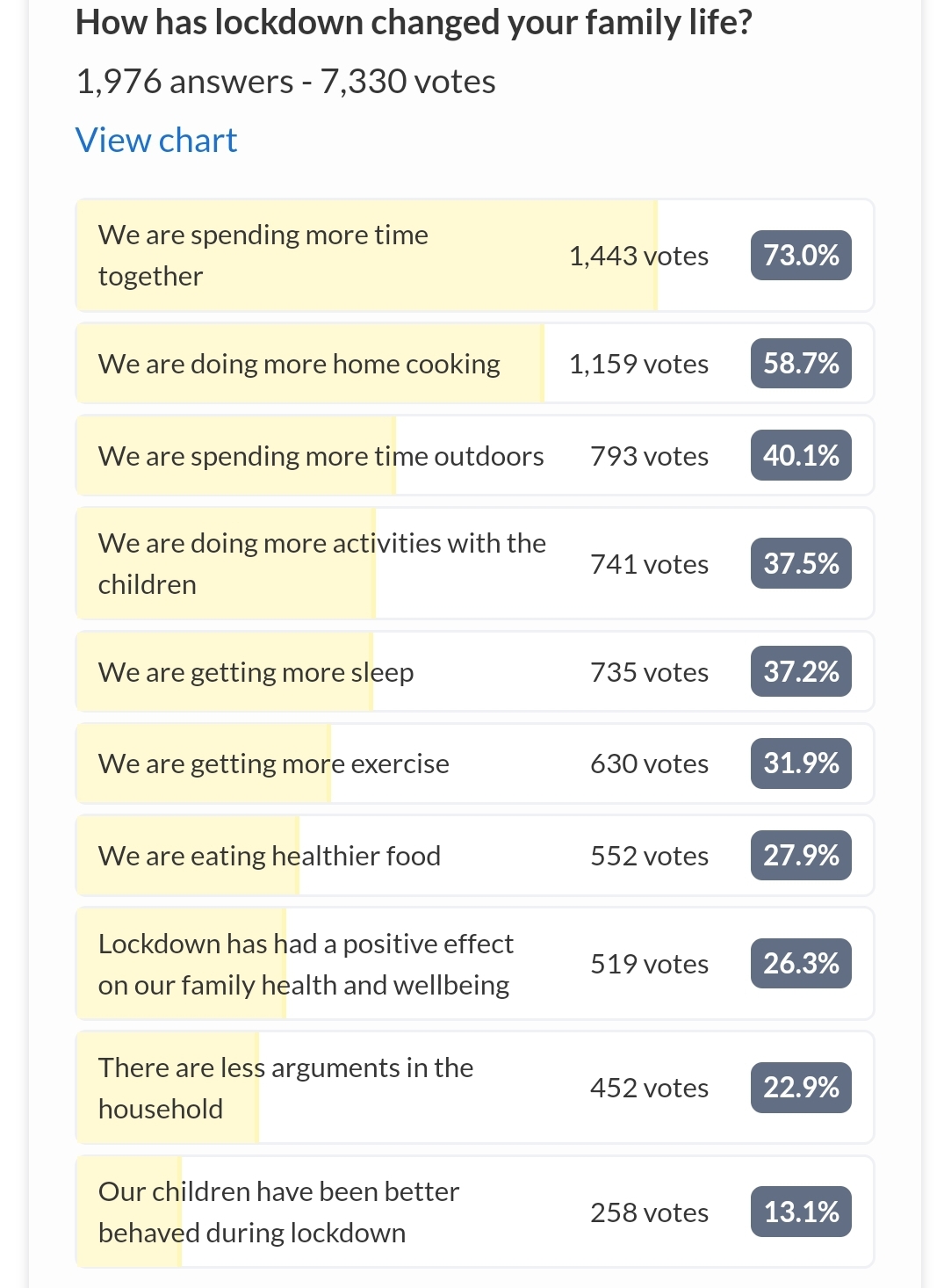 Delving into this further, we discovered over a quarter of you (26%) feel lockdown has had a positive effect on your family's health and wellbeing, with two fifths (40%) of families spending more time outdoors and nearly a third (32%) doing more exercise in isolation.
When discussing the negatives of lockdown, just one in ten (13%) of you said your children have been better behaved during this period, and only a fifth (23%) said there has been less arguments within the household - considering the mass disruption, this isn't that surprising!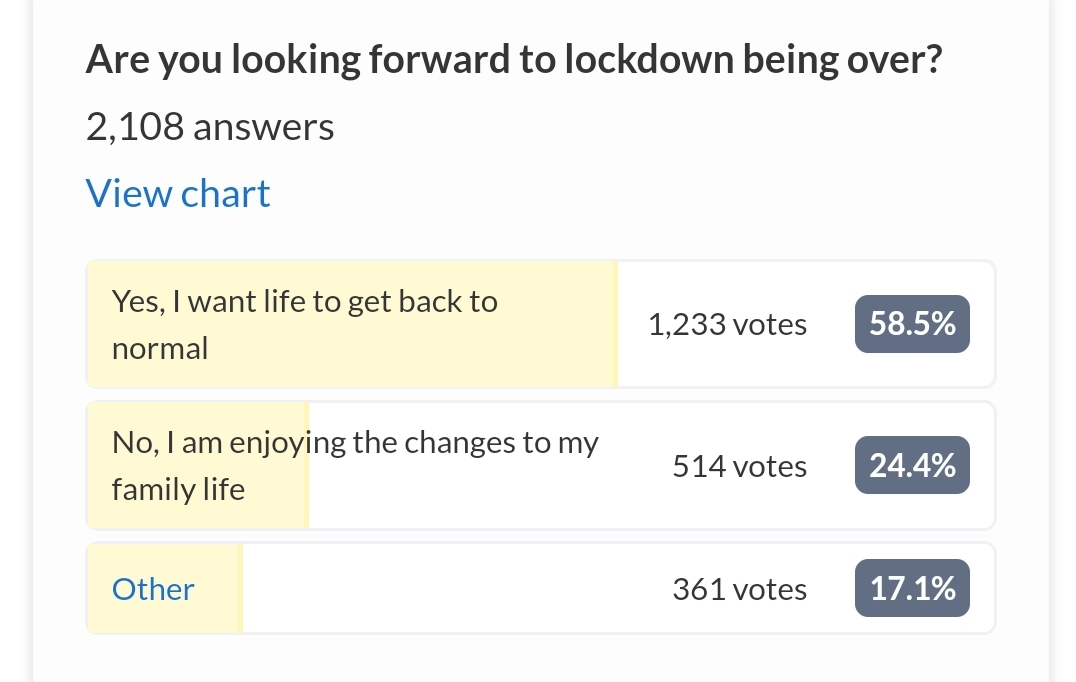 A previous poll we ran on homeschooling revealed that nearly a quarter of British parents (23%) are likely to continue home-schooling their children when the government eases the coronavirus lockdown measures. The poll of more than 2,000 parents indicated that more than 2 million* school spaces will be made available from September 2020 should these parents continue home-schooling.
You can read more about the homeschooling findings here: https://www.childcare.co.uk/news/homeschool
Another recent poll revealed that nearly a sixth (15.5%) of UK providers are set to permanently close as a result of coronavirus, which could result in more than 250,000 childcare spaces no longer being available in the UK** - further increasing the need for childcare by 28%!
You can read more about the childcare provider findings here: https://www.childcare.co.uk/news/childcare-closures
Richard Conway, founder of Childcare.co.uk, said,
"The worst of the Covid-19 pandemic appears to be behind us and the UK is now preparing to move out of lockdown. Following this we thought it would be interesting to discover how parents and families in the UK have found isolation.
"It was especially interesting to find out that a quarter of UK families aren't looking forward to going back to day to day life, and it was remarkable to see just how lockdown has improved the lives of so many people, despite being in place as a result of something so awful. I think it's important in times like these to reflect on the positives, and hopefully families will continue to prioritise spending quality time together."
* https://www.gov.uk/government/statistics/school-capacity-academic-year-2018-to-2019
** https://www.gov.uk/government/collections/statistics-childcare-and-early-years
Don't have an account? Register free today
Sign up in one minute, no payment details required.
Member benefits include:
Add a free profile detailing your requirements or services
Search by postcode for local members near you
Read and reply to messages for free
Optional paid services available