My Summary
About Me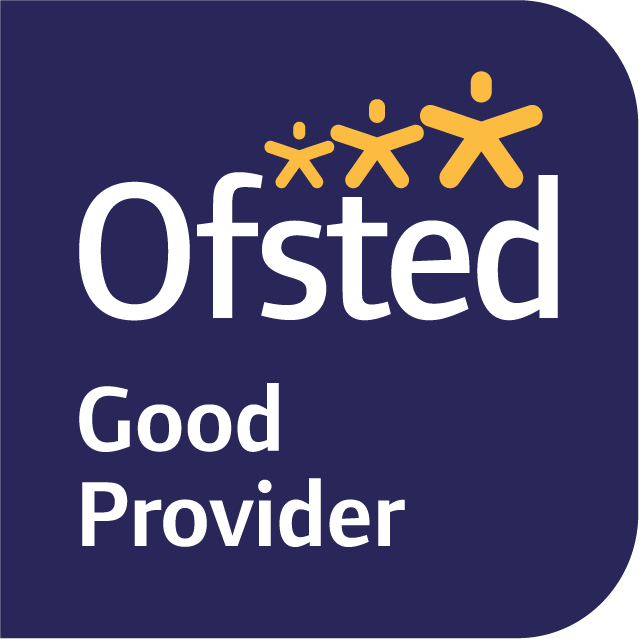 WELCOME TO THE Ladybirdclub

Spaces available from September
Monday 2 spaces
Tuesday 2 spaces
Wednesday 2 spaces
Thursday 3 Spaces
Friday 4 spaces

Full time or part time.
Very reasonably priced to support young families.




We hold a Covid-19 fogging certificate, our premises are hygienically cleaned to high standards. We use hand gels at our entrance and ensure our children who attend our setting are kept safe also we are having weekly covid tests. Our group is a small group of 9 children daily.

Breakfast club
Holiday care
Heatherlands available for drop off and collection
Talbot, Elms academy. Please contact me for breakfast club.


I am a level 3 nursery nurse and also hold a level 3 diploma in child psychology and diploma in Early years level 3 teaching.

We open 6am closed 6pm Monday to Friday.


Registered with environmental health for cooking food on the premises. We are also Registered with fire safety
Independent nursery area with own garden. also a playroom offering one to one education preparing the children for school. we accept funded children.
2 year funded.



Ladybirdclub caters for vegan, celiacs, vegatarian and for allergies.
We offer breakfast ,hot lunches freshly prepared by our Michelin chef, fresh fruit snacks twice daily and a cooked tea. Our menu is outstanding.

We have outstanding resouces offering the children ultimate learning capabilities with outstanding teachers, offering love and care, giving your child the best possible start.


Ladybirdclub is situated in wallisdown. A large house with surround gardens. Two beautiful bunnies
Uniform supplied
Bag with logo supplied.


baby and toddler play rooms
Cookery classes

Art
Personal hygiene
Baths given on request



Forestry education

Arts crafts , personal learning journal, trackers and observation books, reading books key stages, name cards, nursery tv , educational toys, puzzles and garden toys. One to one teaching, potty training, reward charts, environment charts, planned themes and regular news feeds keeping you up dated on your child's progress. Sports day, graduation day, personal folders and daily diaries


We do accept tax credits and 2,3 and 4 funding. but we ask parents to contribute £1.50 per hour towards perishables, also pay £2.50 daily towards food.

Reduced rates for siblings

We offer low rates to support your needs.

My partner is a teacher and I am a qualified nursery nurse

Please call us for more details.

Children uniform supplied and a welcome pack, inc Ladybird logo personal bag, diary, observation book and tracker.

Monthly planner
different theme each month, on going news letter, holiday activities, potty training, early years education, personal folder. bathing available for late collections.
cookery class
one to one tuition
Forest education as part of the childcare forest association, regular trips out, learning about wildlife, experiencing the out doors and using materials to create art. Healthy , fun and Ofsted approved education
5 star home cooked food



When your child arrives I offer one to one with a fun filled day. We do not class ourselves as a babysitting service but more of a learning caring environment. Your child will be learning everyday, reading, writing, counting, exploring, using different materials to discover arts and crafts. Each child own personal folder will be full of activities to support the child's development. We use trackers to link your child's development and a environment chart for planned events

We also offer home from home care that is very reliable loving warm environment.

Each year, Santa comes in to give the children presents, parents are invited to meet one another and look through the children's work. Easter bunny pops in to deliver the eggs and your children will be rewarded for good behavior and hard work.. We really enjoy our work and dedicate ourselves to your children.

Come and visit us and see our home full of toys and books.
meet the children and parents , coffee morning and chats available

I have a very good reputation in Middlesex/Bedfordshire, new parents are welcome to talk to my old customers on a personal level.

Our home is warm, loving and very caring, so you can continue with your work knowing your child is safe and happy

Excellent references will be emailed on request

french with muzzy bear.
French books
Supporting children from different countries with English


Ofsted Report dated 9th March 2020

Inspection findings

Effectiveness of the leadership and management is good
The provision is good
Children are happy, motivated and making good progress in their learning. The childminder and her assistants provide meaningful activities that link to children's interests. For example, children enjoy playing with the pretend kitchen. The childminder develops this further into a cafe with lots of resources to help with all areas of their learning, such as, menus, laminated pictures of meals, dough to make food, and a till to support counting the money. Children build secure relationships with the childminder and her assistants. The childminder and her assistants have high expectations for the children, and children show high levels of confidence in approaching them for help or cuddles for reassurance. The adults know the children very well and adapt the environment and the curriculum to meet their individual needs
Children learn about healthy lifestyles and good hygiene procedures to minimise cross infection. They enjoy healthy and nutritious snacks and meals prepared by one of the assistants who is a qualified chef. Children thoroughly enjoy making cakes with him. They each have their own ingredients and tools and eagerly follow the instructions well. Once the cakes are cooked, the children decorate them and show a great sense of pride in their achievements.
Strong partnerships with parents mean that children are very well supported. Parents report the communication between them and the childminder is excellent and that they have the opportunity to share what their children are doing home. This helps feed into the childminder's assessment of their children's development, what they know now and what they need to learn next.
The childminder and her assistants have worked exceptionally hard and the quality of teaching and their knowledge of the welfare requirements. They are all clear on how they deliver purposeful activities that help children learn. For example, children make large eggs using balloons and paper in preparation for their Easter celebrations. Children show high levels of concentration and listen well to the instructions. Younger children thoroughly enjoy acting out the story about three bears. They have different sized bowls, chairs, bears and make their own porridge. They are engaged well because the childminder has used their interests and her good knowledge of their developmental needs. Children thoroughly enjoy the well-resourced outdoor area. The childminder and her assistants use the play areas well to offer different learning opportunities and encourage children to develop their own ideas and use their imagination. Children receive good support in their physical development as they use a wide range of equipment and enjoy the well-made mud kitchen, where they can pretend to make their own food. The childminder follows good procedures overall to support her assistants in their work with the children and their continued professional development. For example, one of the assistants is completing a level 3 qualification and feels the knowledge she has gained has been invaluable to help her in her role. They have regular meetings to reflect on the quality of teaching. There are effective methods to support children who are learning English as an additional language. For example, there are familiar words in children's home language for the adults to be able to respond to appropriately. They have regular story times, songs and rhymes, and the adults narrate what the younger children are doing to support their language development. As a result, children learn to be confidently bilingual. n Children's behaviour is good given their age and stage of development. The childminder and her assistants speak to the children in a calm way and role model expected behaviour to help even the youngest child learn about sharing and showing consideration to their friends. The adults use visual prompts to help with turn taking. Children know it is their turn next. n Children develop good early literacy skills. They are keen to find their names and put it on the board to identify they are present. The childminder reads stories using different pictures depicting the story and encourages the children to put them in the correct order. In addition, children make marks using a wide variety of tools and materials.
Safeguarding
The arrangements for safeguarding are effective.
The childminder and her assistants demonstrate a good knowledge and understanding of how to safeguard children. They have all received training recently and are clear about the procedures to follow if they have a concern about a child's welfare. There are good procedures to recruit new assistants to ensure they are suitable to work with the children. The childminder's assistant completes regular risk assessments and involves the children in making sure the outdoor environment is safe for them to play in





Hello Parent/Carer, 


Please find below my review for the Ladybird club.


We are very pleased with the level of care our daughter receives at the Ladybird Club. Teresa and her team are fantastic and really go above and beyond to ensure our daughter is well cared for in all aspects; on the educational level as well as ensuring the kids are having fun. It is great receiving the daily photos and videos as it's so nice to be able to see what the kids get up to during the day. Teresa keeps a daily dairy which is sent home everyday which tells you what they have been doing during the day, what was for lunch/Tea and snacks and nappy changes.

We honestly have not got a bad word to say, we are so happy that we have found somewhere as great as the Ladybird Club  and we can definitely see that our daughter is so happy too. Teresa is also very accommodating if the occasional extra hours are needed. The setting is great too with plenty of toys and space for the children to enjoy and it's always tidy and clean.


Hope this helps your decision.


Kind regards,




13th January 2018

To Whom It May Concern

Dear Sir/Madam

Teresa Speed has been looking after my son (now 7 years old) nearly 2 years. When I first met her, I felt that she was the right person for my son and he liked her instantly. As a parent with a child on the autistic spectrum (mild), I was very apprehensive that she would have reservations. Teresa managed to reassure me that she would be happy to take Him on and would work with me to provide the care he needed.
I can say that Teresa is a caring person and always puts the needs of the children first. I can confidently say this because; my son is always disappointed whenever he is booked to stay with Teresa and is unable to attend due to alternative arrangements.
I have also developed a good relationship with Teresa over the period of time and understand that she will go a mile to ensure that He is happy, for example on the days that the weather permits, she will ensure that she has organised activities for the children outdoors. She helps out my son with his reading and other learning activities and is always patient with him.
I would recommend Teresa as a suitable carer for young children. Teresa is organised, emotionally intelligent and diligent when delivering care to the children in her care.



Hello,

My daughter has been with Teresa for nearly a year now and she is truly amazing! My daughter is always so happy to see her and gives her the biggest cuddle in the morning. Teresa is always so welcoming and happy to see my daughter. My daughter is always coming home with craft, cooking and I am sent pictures throughout the day of my daughter and her adventures. I couldnt recommend her enough, she's one in a million.

Teresa will always go that extra mile and that's why we love her. If you have any questions please do ask.


We do not offer over night care or babysitting.


Michelle Terret?Maria Del Sette
2 hrs ·
Hi Maria Del Sette, we miss you! We were just saying how Teresa's was the best place for both our boys and it was our favourite of all their childcare. They are doing really well in Australia, it's so beautiful here. Wishing you and your family well xxx

Love this childminder!
24 April 2013

Star 09/11/18


I hope I find you well. Just a little note to tell you about LadyBird. Teresa looked after my two kids, now aged 14 and 12, for three years. She looks after them 5days a week. She's kind, trustworthy and she's dedicated to her job. She never let me down and she looked after my children like they were her own. Infact, she looked after me as well because she gave me a shoulder to cry on and an ear to rant on. My children learnt everyday from Teresa as she gave them different activities to do or write about. During summer time they went for walks in the fields and learnt a lot about animals. There are many activities she does with the kids, such as visiting the dentist to learn about oral hygene, hallowen parties, christmas parties, making Christmas gifts for the disadvantages and many more.



She gave them a healthy diet and cleanliness is her biggest motto. I would 100% recommend Ladybird to anyone who want a peace of mind when it comes to their children's care and safety. Do not hesitate to contact me if you need to ask anything regarding Ladybird.


Teresa and her family have made my sons' childhood development fun, easygoing, and comfortable. Both are growing and learning well with her and her staff. Teresa is the best thing that could have happened to our family.
08 November 2012

This lady really does care about her work, she welcomes the children, offers them 100% love and devotion. Certainly would recommend her to anyone.

Teresa home is full of love, she very caring, offers the children so many activities and personal care. My son has achieved so much in her care and his confidence has grown. Teresa is a God send to us both. Tags# Amazing 5 stars childcare ladybirdclub Kate

I'm so pleased I found the ladybird club for my daughter , they are so friendly and it's such a lovely home environment but with plenty to do. My daughter instantly settled in and loves going every week, thank you ?
My Experience
My experience includes nursery nurse, child contact support worker for social services, nursing, and nanny. I am a mother of 4 children now all grown up. I can provide excellent references. Please view my many certificates and the wonderful comments from parents. Forest association member offering out door education
My Qualifications
Level 3 diploma (Teresa Speed childminder)

My training below
Level 3 nursery nursing
Childcare home based
Leadership
Managing behaviour
Medication
Fire safety
Pediatric first aid level 3
Children and families
Working with boys
Safe guarding
Child protection level 3
Food hygiene level 3
Female mutilation
Radicalism
Play
Childhood illness
Diabetic training inc administration of insulin
Dexcom trained
Psychology level 3
team teach,, safe guarding children,
Teacher training level 3
introduction to Autism,
Learning through play
Food hygeine
Supporting SEN
Safe guarding 3
Covid-19 training
Accountancy
Employment Training
Child psychology


Meet the staff.
Kevin Speed
Level 5 teaching degree
Teaching degree
Mitchellin star chef and teacher of cooking
first aid, paediatric level 3, child protection level 3, safe guarding
DBS

Debbie Boon
Safe guarding
Pediatric first aid, level 3
Teacher training level 3
On going level 3 childcare training.
DBS
Covid-19 training
Food hygiene level 3

Emma grimes
Safeguarding 1,2,3. Pediatric level 3 first aid, Covid-19 training. On going teaching assistant training. DBS food Hygiene level 3

Lea Owen
Apprentice
Training for level 2 childcare
Training
Pediatric first aid
Safeguarding
Prevent
Food hygiene level 3
GFM
Full DBS
Covid training

We are experienced caring individuals who dedicate our time to our career.




All certificates available to view.



plus over 30 years experience
My Availability
We are very flexible offering parents a relaxed environment. We understand parents work can change at any time, this is why we are happy to support your commitments.
Mon
Tue
Wed
Thu
Fri
Sat
Sun
Before School

yes

yes

yes

yes

yes

no

no

Morning

yes

yes

yes

yes

yes

no

no

Afternoon

yes

yes

yes

yes

yes

no

no

After School

yes

yes

yes

yes

yes

no

no

Evening

yes

yes

yes

yes

yes

no

no

Overnight

no

no

no

no

no

no

no

Last Updated: 10/05/2021
My Fees
Babysitting from £10.00 per hour
Childminding from £5.50 per hour
Term time only £5.50 per hour

Siblings £4.00 per hour

Inc food

Funded 3 and 4 to pay £1.50 per hour for food and perishables
fully insured with childcare.co.uk
flexible hours available and pacey

We accept all major childcare vouchers, including Sodexho, Computershare and fideliti


Food hygiene certifcate on display level 2 and 3

A welcome pack can be sent via email on request.



Vouchers accepted
My Documents
This member has provided us with electronic copies of the following documents that have been reviewed by Childcare.co.uk and are held on file. The documents have been certified by the member as being true and accurate. We recommend you ask to see original copies of the documents before you hire them in order verify the true accuracy for yourself. Find out more about
checks & references
.
Training Certificate: Safeguarding (added 16/04/2021)
Training Certificate: Safeguarding (added 16/04/2021)
Training Certificate: Safeguarding (added 16/04/2021)
Training Certificate (added 16/04/2021)
Training Certificate (added 16/04/2021)
Training Certificate: Level 3 EYFS and Teaching (added 02/07/2019)
Training Certificate: Diabetic (added 20/02/2019)
Exam Certificate: Nvq 3 children social care (added 18/02/2019)
First Aid Certificate (added 18/02/2019)
Training Certificate (added 17/02/2019)
Training Certificate (added 17/02/2019)
Exam Certificate: Level 3 diploma child psychology (added 17/02/2019)
Ofsted Certificate (added 09/05/2016)
Reviews
Below are the latest reviews for Teresa Clark speed. Please note that reviews represent the subjective opinions of other Childcare.co.uk users and not of Childcare.co.uk. Parents must carry out their own checks and references on childcare providers to ensure that they are completely happy before enaging in the use of their services.
You must be a registered parent and logged in to leave a review.
If you don't have an account then Register Free now.
This profile has been produced from information provided to us by the user. We have not verified or confirmed the accuracy of any of the information and members should undertake their own vigorous checks and references. Please ensure you read our Safety Advice and information on how to Check Childcare Provider Documents.