My Summary
About Me
----------------------------------------------
### I am very happy to do weekend nannying, live in or live out for the right role
I am available for work in either
Greater london/london
or
West/South yorkshire (leeds,bradford and surrounding areas)

I am happy to relocate for the right role
-------------------------------------------------

Hi, Thank you for taking the time to read my profile.

My name is Michael. I am 31 years old.
I live with my wife who is also a professional nanny.

I am a nurturing, sporty, organised and creative British non-smoker enjoying residing within Kingston upon Thames. Over the past 8 years, I have cared for three families long term and multiple families short term in supporting roles such as permanent and temporary nannying, proxy parenting and babysitting working with children ages between 3.5 and 16 years old working with up to 4 children at a time.

I'm excited to further implement my role in being a "big brother" and working alongside families in a way in which we can create the freedom to nurture, explore, educate and create a safe space with the children. I feel fortunate that I get to impact lives daily in my role and work alongside families that understand and trust that I genuinely care about the children's wellbeing and development.

I absolutely love working with my nanny families.
My families & I have developed a genuinely long-lasting close relationship (I feel like part of the family). My little buddies have taught me as much I have taught them.

I enjoy connecting with people and feel every one of all ages can teach and show us wisdom from their own experiences. I have previously cared for my wife and believe compassion, treating people as individuals (as we are all unique and talented in our own ways) and empathy is essential for a healthy and fulfilling life.
My teachings are based on the gentle/attachment approach. I am firm when necessary but ultimately I believe an understanding approach where the children are safe, happy to express and have healthy boundaries is best.
I live a vegan/plant-based eco-lifestyle, so I understand the importance of different dietary requirements and teaching children about looking after our planet. My wife and I (who is also a nanny) are working on a plant-based food business for local families. I would relish the chance of cooking healthy fresh meals from a variety of cuisines.

Alongside my degree in Science, Nutrition diploma, Communication cert and Sports Science qualification I am happy to take further training and qualifications to enhance my professional and personal development.

Helping people is my passion and I look forward to making a difference with the whole family. I am more than happy to work with younger children, proxy parent, babysit, travel, weekend work and undertake light housekeeping and P.A duties.

I spent 12 of my first years in Bulawayo where I was privately educated at one of the best schools. Whilst there I also enjoyed visiting incredible places like Victoria Falls which is one of the 7 natural wonders of the world. We had many dogs growing up and they still bring me so much joy.
I am very sporty and was professionally coached in tennis from ages 6-12 years hence I provided additional tennis coaching for my nanny children and also tutored for a child in preparation for taking high school entrance exams in Maths and Science.
I enjoy tennis, basketball, swimming and dancing. I take delight in watching nature/animal documentaries (especially about dogs and goats)
I enjoy being creative especially drawing, cooking, reading books on culture, philosophy, sociology and food. I also enjoy playing games (I'm sure you will agree that Scrabble and Monopoly are the best.)

I feel my easy-going personality, organised, hard-working attitude, sporty and creative spirit would make me work well with any compatible family.

I Am/have:
A team player with great skills in patience and empathy
A non-judgemental attitude committed to supporting people in different circumstances.
The ability to stay calm under pressure, fast learner and act decisively when necessary.
Preschool, child and teenager experience
Desirable education including science degree, communication certificate, first aid and nutrition qualification

***SKILLS AND ABILITIES***

1. I encourage and support children's educational and communication development due to my personal and educational development being enhanced by the reward s, challenges and demands of my degree at university

2. I have the ability to stay calm under pressure

3. I am organised, punctual and hard-working

4. I possess excellent communication skills, professionalism, enthusiasm and I am constantly looking for areas and opportunities to enhance self-development

5. I have a good understanding of safeguarding procedures

6. I am fun and creative

7. I drive and have a car that I am happy to use for work purposes

8. None smoker


***INTERESTS AND ACHIEVEMENTS***

I enjoy working out in the gym, playing tennis and basketball.

My wife and I enjoy travelling to new places, discovering new cultures, meditating, music and being in nature. A game of scrabble/monopoly with a picnic in Hampton court palace amongst the flowers, greenery and families having fun is one of our favourite things. We also enjoy picking vegetables and fruit from Garsons farm and using them to prepare delicious dishes like vegetable pie, stir-fry's and fruit crumble.
I am passionate about food and working towards a level 5 nutrition diploma because I enjoy providing wholesome meals. If I were to have a lazy day it would be nestled on the sofa listening to an audiobook about education, culture, sociology, spirituality or history watching a Cultural/Historical documentary on Gaia or funny animal videos/Comedies.

I have helped children that we're fussy eaters expand their palate by trying new foods and keeping this in their diet. I have received glowing references from my Manny families.




***EXTRA REFERENCES***
Dear Michael,
Thank you for looking after us for all these years. Thank you for the fun times, ping pong, football, tennis and Fifa.
Thank you for supporting me when I'm angry and helping me realise I was wrong. XXX
Alex & Max now aged 11 & 14 years.
(My two nanny children/buddies of 4 years)


Michael has been babysitting for us for the last six years, and we first met him when my son Alex was 4. The babysitting has been on an ad hoc basis, however on average over this time, he has probably looked after Alex at least once a month.
Michael has a natural empathy with children, he bonded quickly with Alex, and we made sure that from the outset, Michael arrived with plenty of time to play with Alex before he went to bed. This has become even more important as Alex has got older as he genuinely enjoys having him to look after him, and doesn't want to go to bed too early and miss spending time with him.
His punctuality is excellent, he is very calm and respects the rules that we ask him to adhere to in terms of what Alex can eat and what time he needs to go to bed. He is very sensible, trustworthy and caring and we have never worried about leaving Alex in his care. He has to deal with Alex becoming ill during the evening and looked after him until we got home, he's dealt with up to 3 extra children staying with us to look after as well as Alex. He takes everything in his stride and remains calm and totally in control. He also has a great sense of humour, and Alex has been kept entertained over the years playing games and having drawing competitions!
Should you have any particular questions, I can be contacted either by phone or email and would only be too happy to help. I have no hesitation in recommending Michael to any family. I asked Alex what he would say about Michael and he said "Michael always makes me feel safe. I know he cares about me and wants to make sure we have fun and I know I have to go to bed when he says I do"
I'm not sure I could phrase it any better than my 10 years old!
Kind regards,
Mrs Horn
My Experience
Employment History

***Nanny***
-Present

***Temporary Nanny Autumn - Winter 2020***

In this role, I cared for two twin boys aged 9 with one who had Asperger's. I support the boys in various ways by Cooking and overseeing meal times, helped with dressing and ensured the boys and their bags were ready and organised for school, supported hygiene routines, driving to and from school, supporting emotional development/welfare, needs and behaviour, played games, liaising with the teachers, Helped mediate tensions by provided nurturing and compassionate support, encouragement to follow parents rules and values and overall making sure the boys were happy and healthy. Something that made me smile on many occasions is that the boys said "ooh this is so yummy" about the hearty meals I cooked for them.

***Carer 2019-2021***

In this role, I provided multiple support avenues for a young lady in her home including
cooking nutritious meals, keeping areas clean and tidy, organising the home, admin work, personal care,
liaising with professionals and taking to necessary appointments

***Manny for the Murphy family August 2015 – July 2019 (Starting age 6 & 10 as permanent nanny plus a few months temporary caring before hired as a permanent nanny. Left due to the children no longer needing a nanny.) ***
At the end of my role the boys were aged 11 and 14, I supported the home life of the family,
nurture the children and encourage their development by doing the following;
Preparing nutritious tasty meals
Teaching how to cross the road safely
Support and encourage their emotional, educational and all-round wellbeing/Being a big brother to my buddies. Including lots of praise, high fives, hugs and one and one time.
Ensure a healthy, happy and safe environment
Provided care when children were ill and administered medicine.
Consulting with parents/educators and ensuring a smooth handover and organised schedule
Providing support with homework, reading, projects and tutoring the older child in Maths and Science for exams.
Oversee and engage in outdoor sports such as tennis/football/Rugby and other activities
Encourage and support with tidying, cleaning and self-care/Hygiene including making sure all the rooms were tidy and the house clean.
Run errands for the parents including collecting deliveries, picking up parcels/gifts from the shop, letting workmen in.
Making sure children have had breakfast, are correctly dressed, on time for school. Transport to school/activities/clubs.
Playing board games, trampolining, watching movies and having pizza and popcorn.
Liaising with teachers, coaches and cleaner

***Ad-Hoc Manny for the Horn family (Starting age 4 in Surbiton) September - 2013 - Present***

The Horn family use my childcare services for after school, evenings and weekends. I started caring for the child when he was aged 4 in 2013. Duties have included supporting homework and reading, hygiene/bathing, preparing meals, keeping the areas clean, playing games/sports, supervising playdates/sleepovers, supporting emotionally whilst encouraging and supporting to adhere to the parent's rules and values. The best part is creating an amazing relationship for over 7 years with the whole family.

***Temporary/Ad-hoc Manny - 2014-Present***

I have provided temporary Childcare for multiple families inside and outside term time, weekends, evenings and as a short term nannying role. I have provided care for children aged 5-14 years and up to four children at a time including children with additional needs such as Asperger's, Autism and ADHD and in homes with other staff.
Other Work

***Danum Academy, Children's organiser and activities Coach - 2008 - 2010***
As part of my Sport and Exercise Science qualification, I provided coaching in Football, Basketball, Football and Tennis to pupils aged 11-16 in neighbouring schools and leisure centres. I successfully gained a coaching certificate.
My responsibilities were too:
-work alongside the School to develop a programme of age-appropriate educational activities for 11-14-year-olds
- To source materials for the above activities using a budget
- To act as an activity leader and coach for this age group
- To be the main point of contact for the children for any issues a raising
- Be aware of any special requests in the group – dietary, mobility, other, and ensure that they are adhered to.
- To brief children alongside the other coaches
- to be a mentor to the children when they needed someone to talk to on the appropriate school hours





*** INTERESTS AND ACHIEVEMENTS***
I enjoy working out in the gym, playing tennis and basketball.

My wife and I enjoy travelling to new places, discovering new cultures, meditating, music and being in nature. A game of scrabble/monopoly with a picnic in Hampton court palace amongst the flowers, greenery and families having fun is one of our favourite things. We also enjoy picking vegetables and fruit from Garsons farm and using them to prepare delicious dishes like vegetable pie, stir-fry's and fruit crumble.
I am passionate about food and working towards a level 5 nutrition diploma because I enjoy providing wholesome meals. If I were to have a lazy day it would be nestled on the sofa listening to an audiobook about education, culture, sociology, spirituality or history watching a Cultural/Historical documentary on Gaia or funny animal videos/Comedies.

I have helped children that we're fussy eaters expand their palate by trying new foods and keeping this in their diet. I have received glowing references from my Manny families.
My Qualifications
#9+ YEARS PROFESSIONAL CHILDCARE EXPERIENCE INCLUDING:
Nannying
Ad-hoc/Temporary Mannying
Babysitting
Proxy parenting
Tutoring
Caring

#Nutrition diploma level 5 (Still studying)

#Enhanced DBS & Update

# Pediatric First Aid

# CLEAN Driving licence for 5 years and car owner


#LANDMARK WORLDWIDE
the landmark forum & 2 3 month seminars
(DEC 15- JULY 16

#Kingston University
(Sept 2010 - May 2014)

Biomedical Science BSc (hons)

#Danum Academy
(Sept 2008 - June 2010)
A-Level

Biology & Sport and Exercise science

#Communication cert level 2

#Balby Carr Community Sports College
(Sept 2004 - Jul 2007)
GCSE'S
8 GCSE'S A-C in:
English
Mathematics
Biology
Chemistry
Art
Media
Physical Education
My Availability
MANNYING AVAILABLE ASAP to work as a nanny in the following SW areas:
SURBITON, KINGSTON, WIMBLEDON, LONG/THAMES DITTON, WANDSWORTH, ESHER, RICHMOND, TWICKENHAM, LONDON AND SURROUNDING AREAS
Or yorkshire

I am very happy to be a Nanny, Nanny/P.A, Nanny/housekeeper, weekend nanny, or co-/proxy parent to your family.

# PLEASE CONTACT ME TO DISCUSS FUTHER DETAILS OR TO ARRANGE TO MEET UP
Mon
Tue
Wed
Thu
Fri
Sat
Sun
Before School

yes

yes

yes

yes

yes

yes

yes

Morning

yes

yes

yes

yes

yes

yes

yes

Afternoon

yes

yes

yes

yes

yes

yes

yes

After School

yes

yes

yes

yes

yes

yes

yes

Evening

yes

yes

yes

yes

yes

yes

yes

Overnight

yes

yes

yes

yes

yes

yes

yes

Last Updated: 11/03/2022
My Fees
Babysitting from £13.00 per hour
Nannying from £14.00 per hour (net)
London/surrey fees

MANNYING AVAILABLE
From £14 net+ PH(weekdays only) if London/greater London/Surrey areas
***
BABYSITTING
FROM £12.50-£16
AVAILABLE IMMEDIATELY
BANK HOLIDAYS £18 PH
CHRISTMAS HOL from £25PH
***
TEMPORY PROXY PARENT from £240+ per 24hours
***
MENTORING/TUTORING
From £15
AVAILABLE IMMEDIATELY


Up north feels
From £11net PH
My Documents
This member has provided us with electronic copies of the following documents that have been reviewed by Childcare.co.uk and are held on file. The documents have been certified by the member as being true and accurate. We recommend you ask to see original copies of the documents before you hire them in order verify the true accuracy for yourself. Find out more about
checks & references
.
Exam Certificate: BioMedical Science degree (added 25/07/2019)
DBS Check (added 25/07/2019)
First Aid Certificate: Firs Aid (added 25/07/2019)
Reviews
Below are the latest reviews for Michael. Please note that reviews represent the subjective opinions of other Childcare.co.uk users and not of Childcare.co.uk. Parents must carry out their own checks and references on childcare providers to ensure that they are completely happy before enaging in the use of their services.
Michael worked with us from September 2015 to July 2019 as a nanny working Tuesday to Friday looking after our two boys that were ages 10 and 7.
Michael was responsible for the boys before school, getting breakfast, organizing bags and getting them to school on time, which he always did without issue.
Michael then collected them from school, would then take them home, give them an evening meal, ensure screen time was limited and help them with any homework questions.
Michael always got on so well with all the family, he was extremely reliable, very polite and was always happy to carry out additional duties including collecting other children and taking them to and from school.
Both our boys really enjoyed Michael's company, he had a great rapport with them and always had a calm approach, he was able to address any bad behaviour and they both really respected him.
Michael was always willing to take them to any clubs they belonged to and was also keen to take them to the Park or help teach them tennis and basketball.
It was clear Michael enjoyed the interaction with the boys and was always keen to help them wherever he could, he always had time for interaction with them and was responsible for both boys becoming excellent table tennis players!
Nutrition and making food is a passion of Michaels and he would always help educate the boys in this area. He always made sure they and breakfast and dinner and was exceptionally tidy in the kitchen!
Michael had agreed hours, but given work commitments for myself and husband, Michael was sometimes required to work later and even though it was a last- minute request, Michael was always able to accommodate.
Michael always felt part of our family, I had no problem trusting him with the boys and the house and he received many compliments from my friends who observed his interaction with the boys and punctuality.
Michael left us this year, only because the boys are now older, it was sad to see him go and the boys miss seeing him given the bond they had for four years, but he has already been to see them since leaving and we will keep in touch.
We would definitely recommend Michael to any family!
Overall
Setting
Cleanliness
Food
Communication
Michael has been baby-sitting for us on an ad hoc basis since 2013 when our son was 4. He has a lovely, calm, caring, trust-worthy manner, and Alex took to him immediately. He has looked forward to us going out so that he can spend time with Michael! When he was younger, there was lots of creative drawing and art before bed, and now he is a bit older, they can chat and watch a movie. If we'd needed a nanny, he'd have been our first choice. He is a wise head on young shoulders and we honestly can not recommend him enough.
by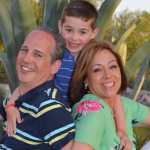 Julia about
Michael on 25/11/2021
Response by
Michael on 25/11/2021:
Hi Julia. I appreciate you taking the time to leave me such a kind and moving review regarding me taking care of Alex. I love spending time with him and value the relationship we have had for over 8 years 😍.
I appreciate you all and very much look forward to being with you guys soon. Take care 🥰
You must be a registered parent and logged in to leave a review.
If you don't have an account then Register Free now.
This profile has been produced from information provided to us by the user. We have not verified or confirmed the accuracy of any of the information and members should undertake their own vigorous checks and references. Please ensure you read our Safety Advice and information on how to Check Childcare Provider Documents.